Disaster Prepping For The Rest of Us
You don't have to be a complete Doomsday Prepper to want to be prepared in the event of a grid down emergency. A grid down emergency doesn't necessarily mean Armageddon or anything like that. It could be any time the power is out for an extended period of time – like in an extreme weather event. The power being out for longer periods of time can be both scary and uncomfortable. It can also happen without warning – which is why it's always best to be prepared. To that end, for those of us who aren't preppers at heart, here's a quick look at a few things that you should always keep on hand.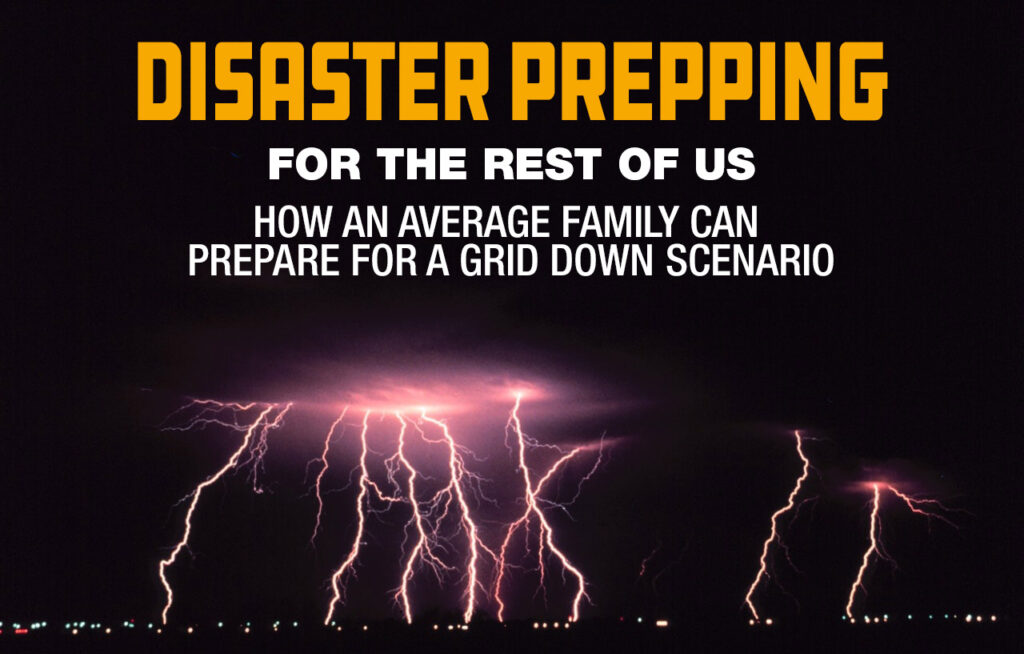 When you make the decision to begin prepping, the first thing you should do is to make a plan. To do that, you need to answer a few questions, such as:
How many people will be in your plan?
How long should you prepare for?
Will you be caring for animals as well as people?
What are you prepping for? (This can help you decide what's needed.)
There are also a few things to consider. For example, all of your important papers should be gathered together and made portable. There should also be a plan made for everyone to follow in the event that during a crisis you become separated. Also, any food items you prep need to be kept track of to ensure they aren't expired.
It's critical to remember that if the power grid for some reason goes down, natural gas and water are likely to follow. This means that planning is critical. Basic necessities will be vital. Here's a quick overview of some of the things you'll need.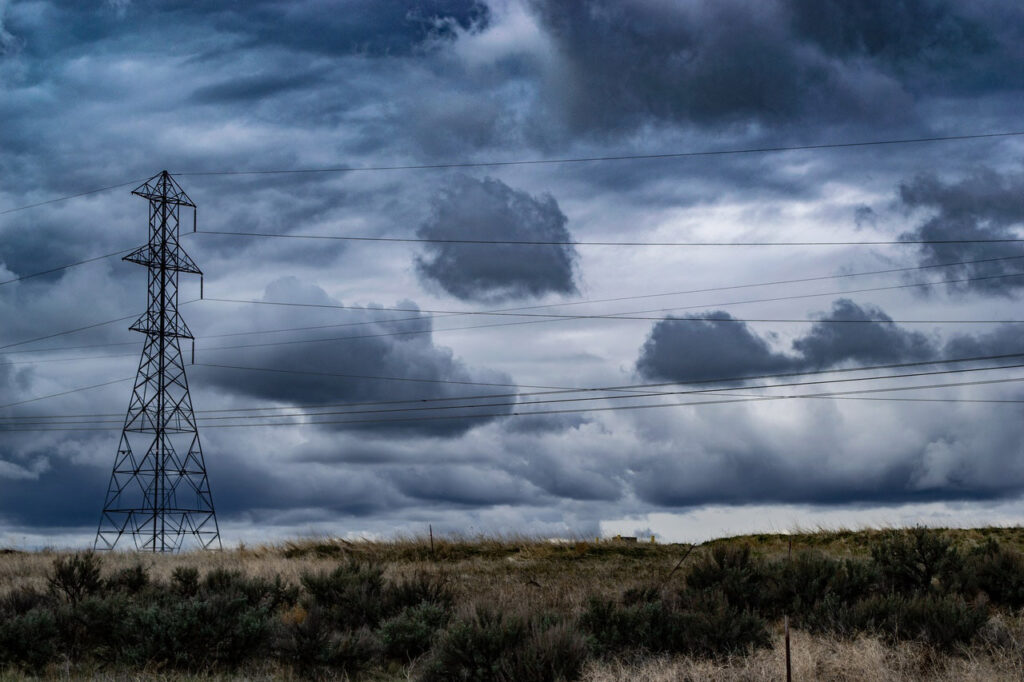 Lighting (covered a bit more in depth below)
Batteries
Water (a week's supply for each person)
Items necessary for personal hygiene and toilet needs
Receptacles for garbage
Generator or backup supply for power
Cooking supplies
Non-perishable food items (a week's supply for each person)
Implements for cooling and/or heating
Means of communication
First aid supplies
Any necessary prescription medications
Obviously, aside from the water and first aid, most of these things will depend on your personal preferences, storage area, and other factors. That said, they should all be included in some form.
Along with the staples like non-perishable foods and a supply of water, there are a few other things that everyone should include when they're preparing their supplies. Some of these things might easily be overlooked and bear a special mention here because of this.
The Classic Series Original Candle Lantern is one such item. Let's face it. Nobody likes to be in the dark in a grid down situation. Flashlights can only run for so long and eat batteries. Normal candles pose a fire hazard and can blow out. This candle lantern utilizes a real candle as opposed to batteries and light bulbs and is safer than a naked candle. It also provides a modicum of heat when lit. Each candle will last for 9 hours.
While you're at it, you can't forget the candles for your candle lantern. Each candle burns for 9 hours and they come in 3 variations – citronella, original, and beeswax. The citronella version will be great for when you need to keep mosquitos away from you. The beeswax is made from beeswax as opposed to paraffin. All of them are an economical light and heat source.
Stormproof Sweetfire – Strikable Matches are also a fantastic item to have on hand. The matches are incredible due to their being able to be lit even after they've gotten wet. They also have tinder right in the point. Once you light the point, it should remain lit for as long as 7 minutes, which makes it a much easier option for starting a fire than your typical match. They're easy to strike to since you strike them right on the box.
If you're planning on cooking the food you've stored away, you might want to ensure that you have a Flatpack Medium Grill and Firepit among your provisions. This doesn't take up too much space when it's folded up and not in use. It's made from stainless steel and takes half a minute to set up. The base is stable to allow for safe grilling or use as a firepit, and there's a grate you can place on top to use when you're cooking your meals.
If you're looking for something that has a bit of everything, try the Stormproof Survival Kit. This compact bag contains essentials for shelter, cooking, and even fire. As far as fire goes, it includes a Survival Stormproof Match Kit that has 15 matches that are able to be lit regardless of the weather, and even after they've been under water. There's also the Esbit Emergency Stove that folds flat to store and easily unfolds when you need to use it. This comes with 3 of the Esbit solid fuel tablets as well. Each of these tablets burns for about 12 minutes, which is just enough time to heat up some food in one of your pots from home or to boil a bit of water. Finally, there's the tube tent made from polyester film. Two adults will fit into this tent and it'll keep you warm because it helps to retain or reflect back as much as 90% of your body heat.
Finally, you can't forget the Companion Spark. This is a combination knife and fire starter that can be useful in numerous situations. The blade is made from Swedish stainless steel and has a thickness of 2.5 mm. That blade is simple to take care of and the edge retention is fantastic. Attached to the blade is a handle that features a friction grip. It's crafted from TPE rubber and offers a grip that's both steady and safe. Also featured on the handle is a fire starter for when you might need a bit of heat. All of this comes with a polymer sheath that features a clip that allows you to attach it right to your pack or belt.
The Takeaway
As people in Texas learned with the freak storm that froze everything, prepping isn't just useful for doomsday scenarios. You also don't need to buy into the whole stereotypical image of a prepper and the prepper lifestyle.
The fact is that preppers are hard-working people just like you who have families and enjoy their lives. They just also happen to be the type of people who like being prepared for whatever events life might throw at them. Think of it like this – you carry jumper cables, a tire iron and a jack in your car in the event your car battery dies or you get a flat tire. If you prepare for that, why wouldn't you prepare for grid down emergencies too?
That said, prepping comes down to a personal choice. Prep for whatever you worry about and to whatever extent it worries you so that you feel as if you've protected your family and yourself.