How to Meal Prep When You Are A Weekend Warrior
Prepping lunches ahead of time can help you be healthier and save a lot of money. We all know money saved on food equals more money for your gear addiction, but for the weekend warrior meal prep can be a major struggle. When you spend your entire weekend outside, it's difficult to come home and find the energy to prep your lunches for the week ahead. Suddenly, it's Monday and you find yourself shelling out $15+ for an unhealthy lunch that doesn't even taste as good as something you could have made yourself.
Fortunately, there are a lot of ways you can prep your lunches ahead and still enjoy your time outside on weekends. With a little planning and some flexibility, you can have the best of both worlds!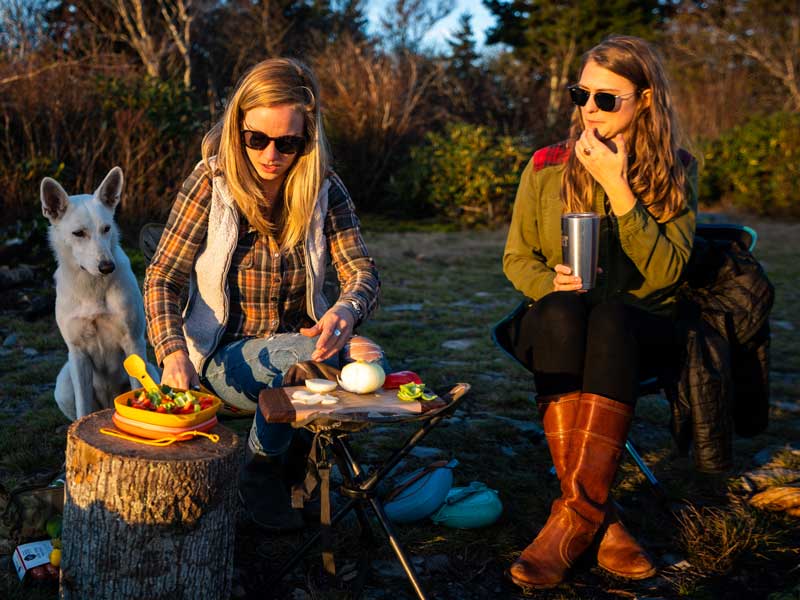 1. Pick a weeknight to plan ahead.
Usually, when people think of meal prep they imagine a Sunday spent planning, shopping, and preparing a week's worth of meals. I don't know about you, but I usually don't get home from my adventures until late in the evening on Sunday night. The thought of doing all of that after hiking and driving all day is laughable. So, I carve out some time weeknight to pick the recipes and meals I want to eat for lunch next week. Once you have decided on all of your recipes create a grocery list.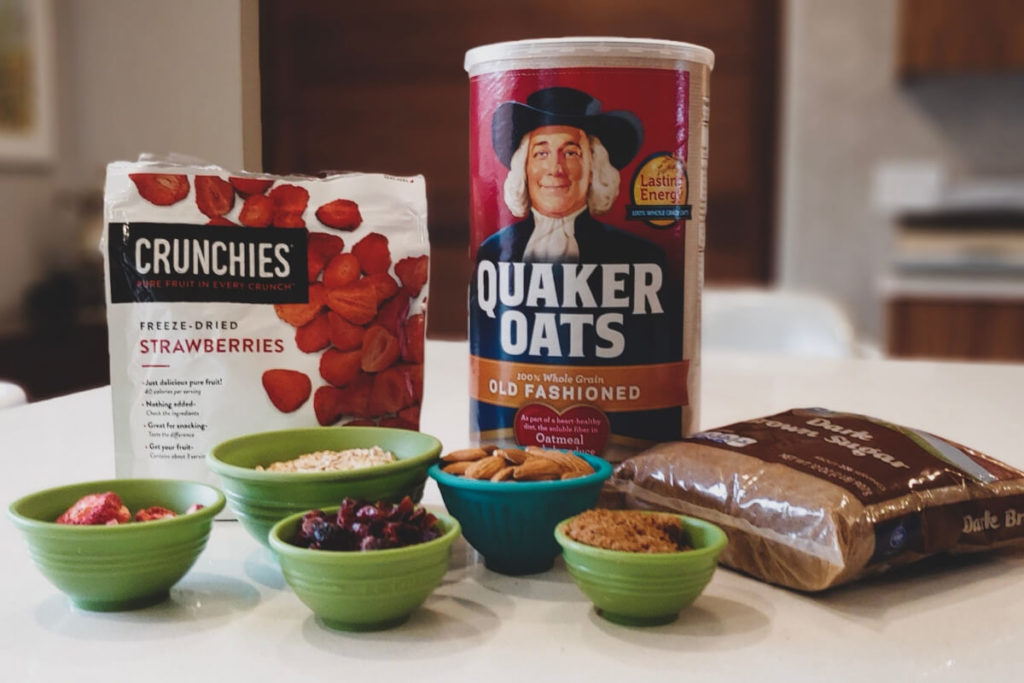 2. Pick simple recipes that don't require a ton of work.
Got a long weekend trip planned in the backcountry? Sunday night is not the time to try that super complicated recipe you have always wanted to try. If you hope to prep food when you return pick simple recipes that require minimal cooking and prep. Pasta salads, chili, sandwiches, veggie soups, and one-pot meals are all great options. Most of these will take you 30 mins or less and require minimal prep. Pinterest is a great resource for recipes like this and you can organize them into a specific meal prep board to reference whenever you get stuck.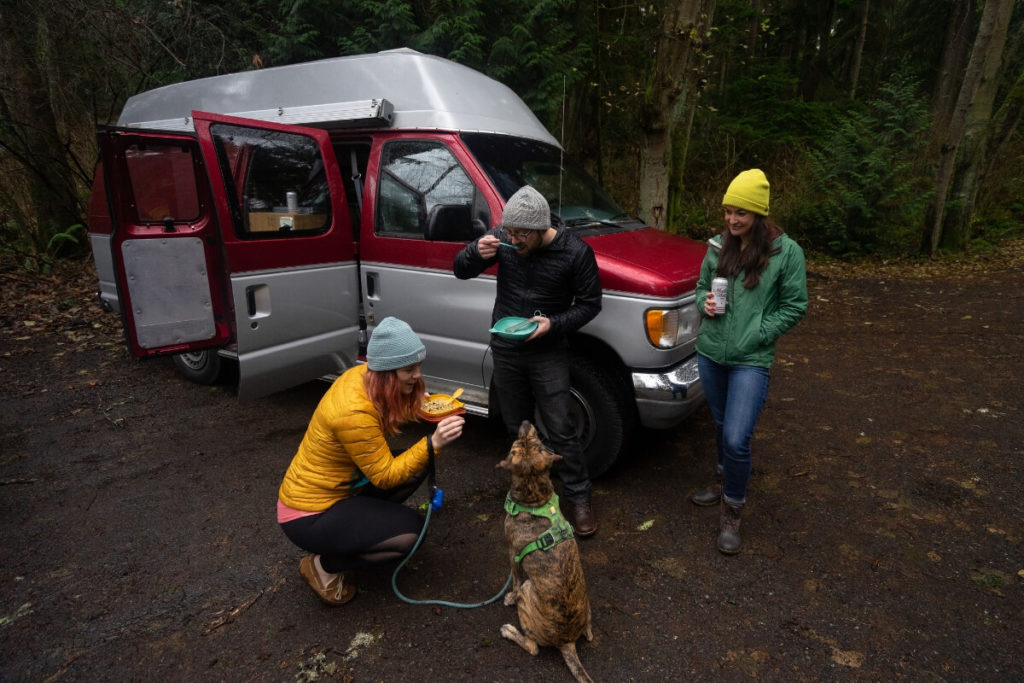 3. Grocery shop on a weeknight.
Don't add grocery shopping to your list of things to accomplish on Sunday night. After you have finished all your planning either immediately shop for ingredients or pick another weeknight to go grocery shopping. You can even prep some ingredients items ahead of time to save more time when you get around to cooking your recipe. Also, keeping food from going to waste can be a great motivation to accomplish your goal when you come home exhausted from outdoor adventures.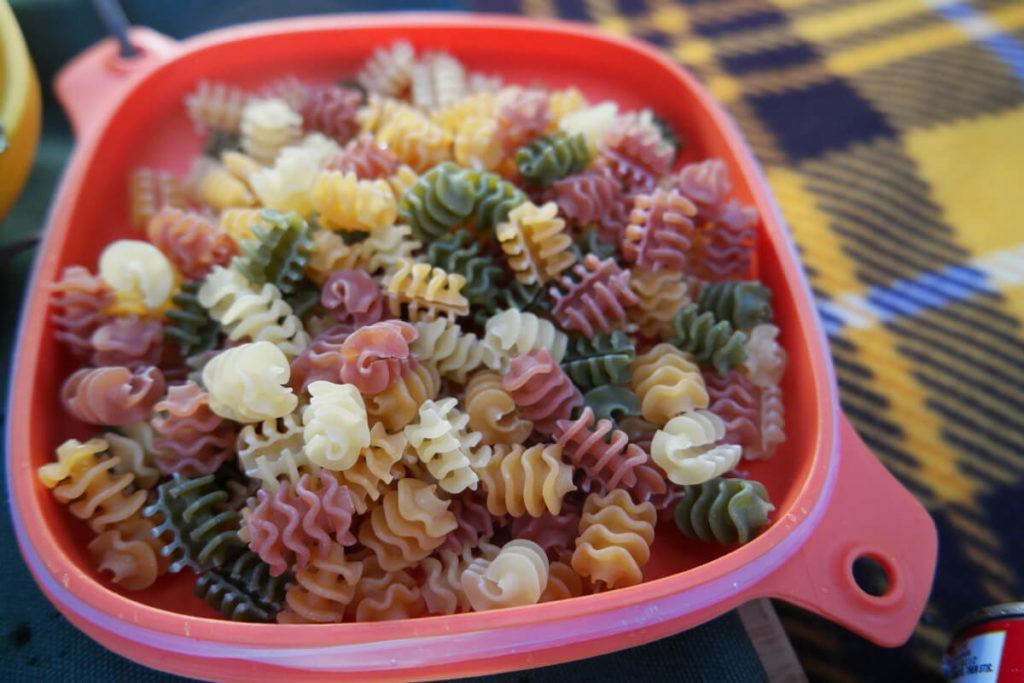 4. Purchase common ingredients in bulk to make weekly shopping trips quicker and save money.
Even if you don't have a large family it can make sense to have a membership to a bulk shopping store and buy ingredients like pasta, olive oil, vinegar, beans, diced tomatoes, and other dry or frozen goods you use often. They often take a while to expire, if they even expire, and having all of them stored in your pantry will make your weekly shopping trips easier and quicker which is ideal after work! If you buy the right things you won't even need to make a weekly shopping trip. Whole wheat pasta with a simple sauce made from diced tomatoes and frozen spinach is an easy nutritious meal you could make quickly from ingredients you have on hand from a bulk store trip. If you don't live near a bulk store or can't afford the membership, buy larger quantities of common ingredients on one of your weekly shopping trips.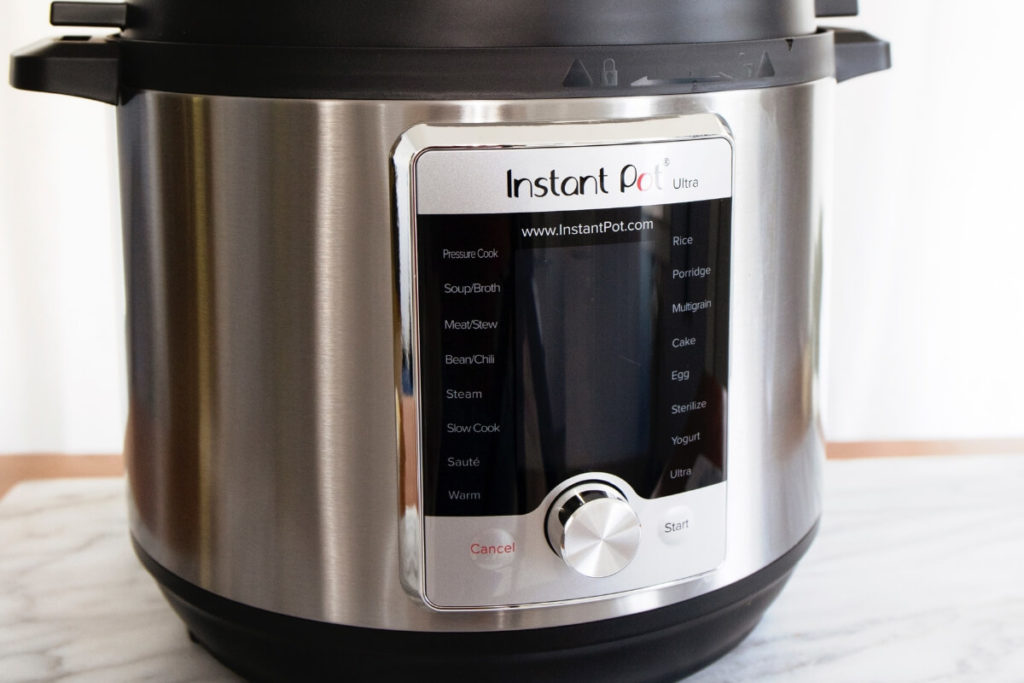 5. Use a crockpot or pressure cooker whenever you can.
Crockpots and pressure cookers have made meal prep so easy, and it's a joy to put so little effort into tasty food. You can also use them to free up space on your stove and cook two recipes at the same time. Make chili or curry in your crockpot or pressure cooker while also making a one pot pasta on your stove. You can make 6-8 lunches that way and be set with lunches for the entire week. There are a ton of great crockpot/pressure cooker recipes, Pinterest is a great place to find and compile them!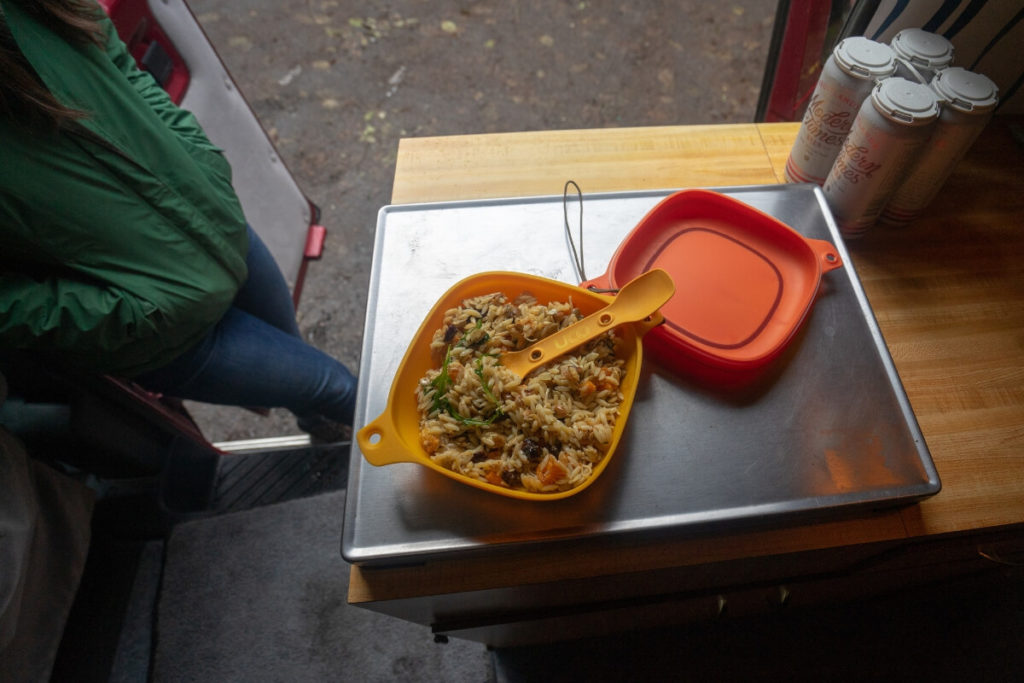 6. Don't toss leftovers, freeze them!
Sometimes you prep a little too much food and aren't able to eat it before you leave for the weekend. It's easy to ignore it and let it go bad while you are away. Instead, try to take a quick look in your fridge before you leave. If anything in your fridge won't be good for lunch on Monday quickly toss it into the freezer. You can pull it out to thaw on Sunday night and heat it up Monday morning without worrying about getting sick. Not all meals freeze well so use your best judgement here. Soups, chilis, and casseroles are usually a safe bet! You can even save the meal in the freezer for a week when you aren't able to prep ahead.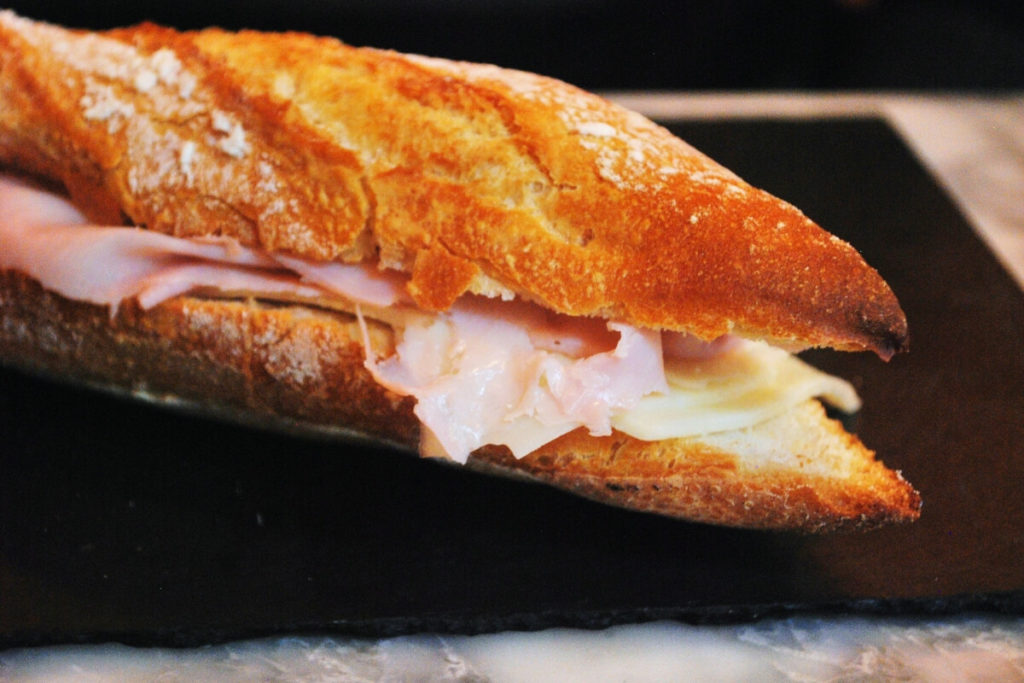 7. Keep ingredients for sandwiches on hand for emergencies.
Sometimes the best made plans all fall apart. You get stuck in traffic on your way home, or you have plans every day of the week and cooking anything seems impossible. This doesn't mean you have to resign yourself to lunches of sad expensive take out! Keep the ingredients for a simple sandwich you enjoy on hand, so you can put it together in the morning before you leave for work. You can also use those same ingredients to prepare lunches for your weekend hikes, so you don't need to stop and pick up a deli sandwich on your way to the trailhead.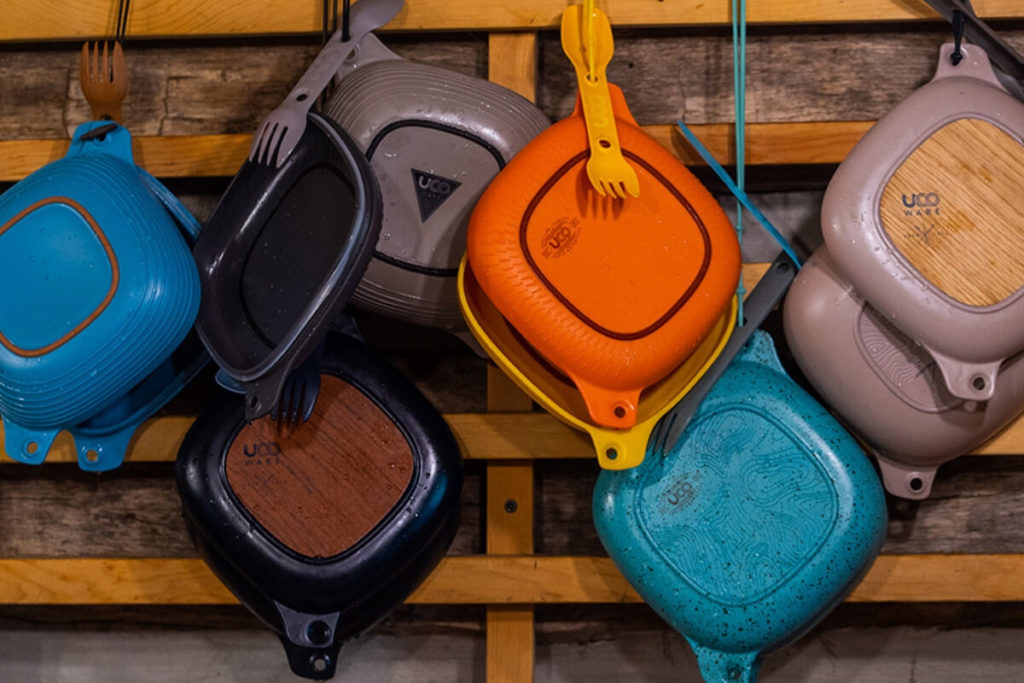 8. Use quality food storage to store your finished prepped lunches.
UCO Ware mess kits are a great option to store your finished lunches. They have a leak proof gasket to keep your lunches fresh. If your workplace doesn't supply cutlery you will always be prepared with the attached spork. They are also a much more stylish way to carry your work lunch compared to sad stained Tupperware.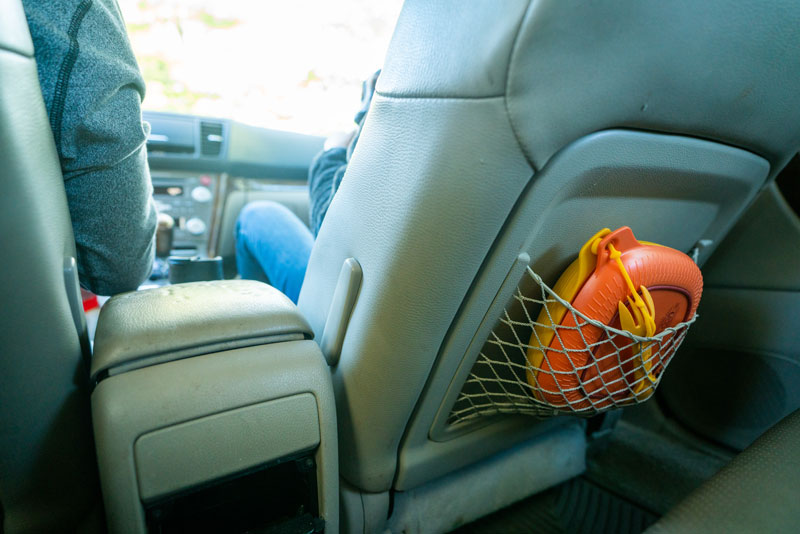 Hopefully this list has you less overwhelmed by meal prep and ready to conquer your weekend adventure goals. Don't forget to pick up a few UCO Ware mess kits to store your prepped meals!