Lantern Buyers Guide – LED vs. Propane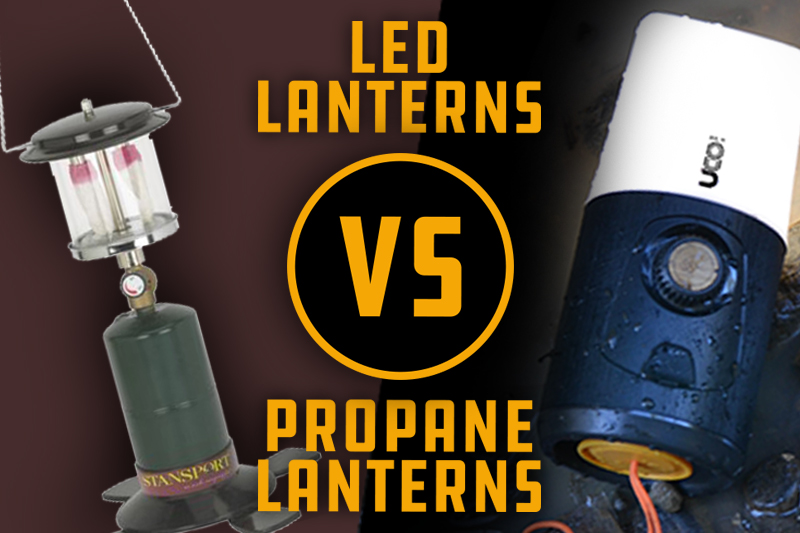 CAMP LANTERN BUYERS GUIDE
Nothing compares to the idyllic experience of sharing stories around a crackling campfire. The smell of cedar or pine as it burns, bright pinholes thrown across the dark sky, insects and animals chattering in the distance, and slow conversation: Those are the ingredients for rich memories.
As powerful as a fire is for survival, comfort, and ambiance there are many modern campout scenarios in which the natural light that a fire provides isn't adequate for completing camp tasks. During droughts, fires are often banned. Across the U.S., there are plenty of backcountry and frontcountry tent spots where campfires are not permitted at all.
Fortunately, a multitude of camp lantern designs now exist for campers and backpackers. All  lanterns are hands-free and illuminate the surrounding area. They are all relatively easy to use. Size, weight, power source, light output, durability, ergonomics, price, safety warnings, and water resistance vary from lamp to lamp.
Sound complicated? Don't worry. Here, we shed light on the details.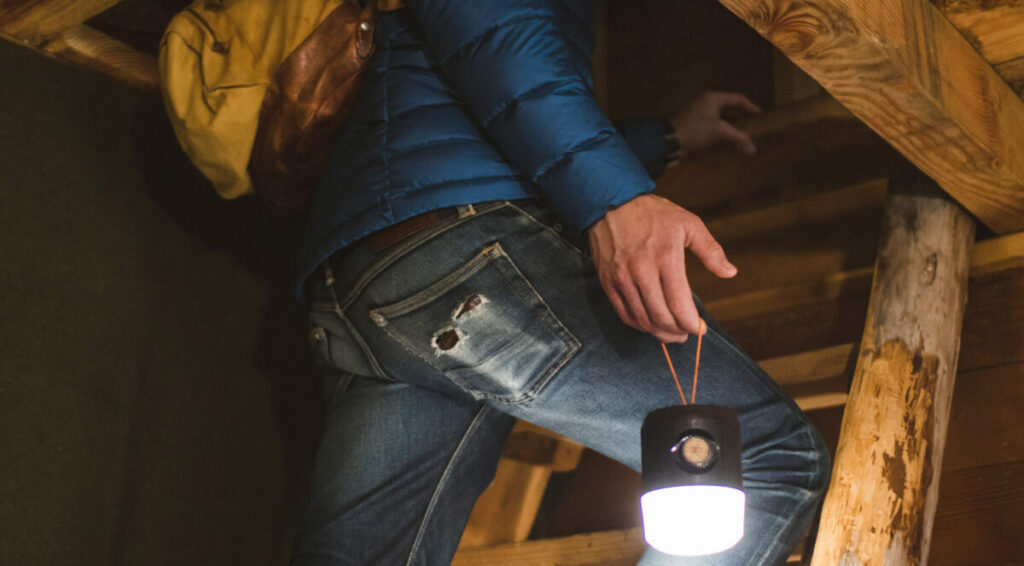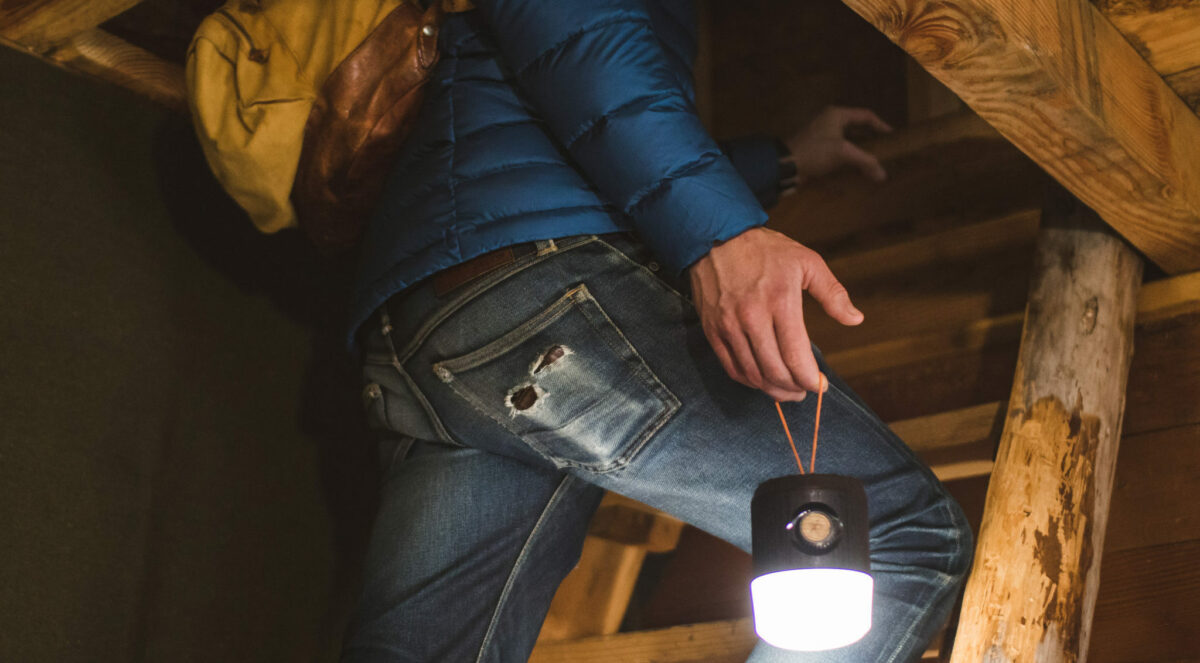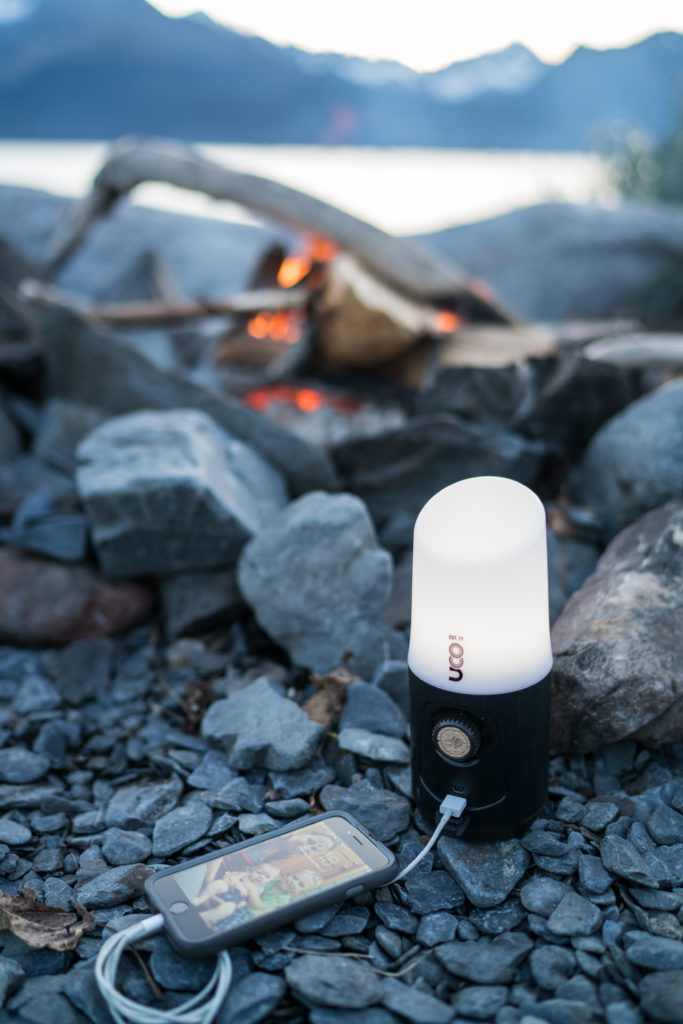 TYPES OF LANTERNS
Electronic
Today, most battery-powered lanterns feature LED (light emitting diode) lights. Electric lanterns each rely on a specific type of battery source which could be alkaline, lithium, or lithium-ion and they could be rechargeable or non-rechargeable. Some designs can be replenished by external sources such as USB power packs or solar panels.
Pros
Lightweight
Safe: inside a tent, near flammable materials, attached to a pack, around children and pets
Rechargeable batteries are convenient and eco-friendly
Lightweight designs
Made with durable, packable, water-resistant materials
Can charge other devices with internal battery
Cons
Long-term cost of replacing non-rechargeable batteries
Non-rechargeable battery disposal
Alkaline batteries lose about half of their capacity when the ambient temperature is below freezing
Rechargeable batteries may not last for the duration of a multi-day trip (without an external recharge)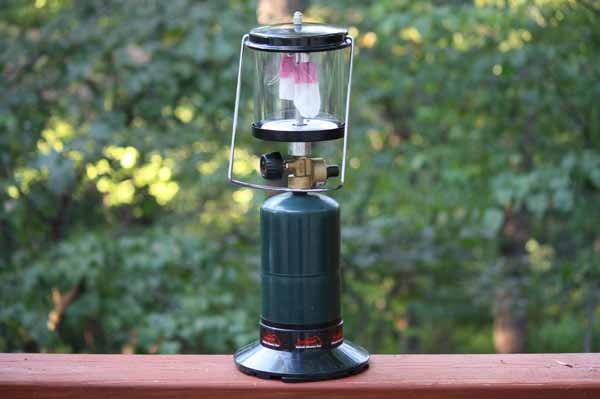 Fuel-Burning Lanterns
Each lantern, depending on its design, burns a specific fuel. Butane is purchased in disposable canisters. Liquid-fuel is a fuel-efficient, refillable white gas. Propane likewise comes in a refillable tank and burns efficient.
Pros
Brightness: Many liquid fuel lanterns illuminate an entire camp area
Adjustability for lower or higher brightness
High burn time
Warm light
Reliable
Cons
Needs fuel to work- must carry extra propane cylinders or liquid fuel.
Requires fragile cloth mantle to burn (requires careful disposal; replacements should be carried)
Heavier, bulkier, less durable than electric lanterns
Pricier
Requires ventilation (do not use inside a closed space such as a tent or RV)
Hot to the touch
Creates noise (loud hiss)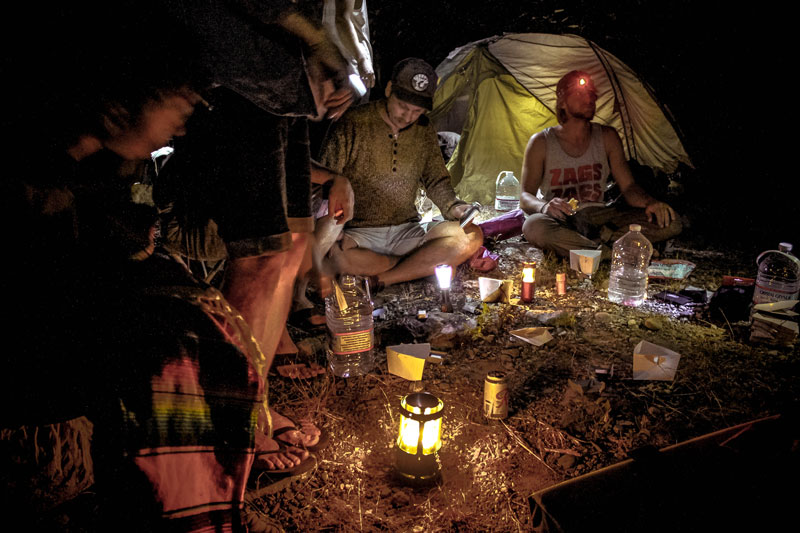 Candle Lanterns
One or more candles are used. The light is soft and natural.
Pros
Soft light, meaning lovely ambiance
No noise
Provides enough light for at-hand tasks
Cons
Safety: Keep candles away from flammable materials such as sleeping bags, dog beds, and camp towels
Can be hot next to skin
Does not shed a lot of light in big area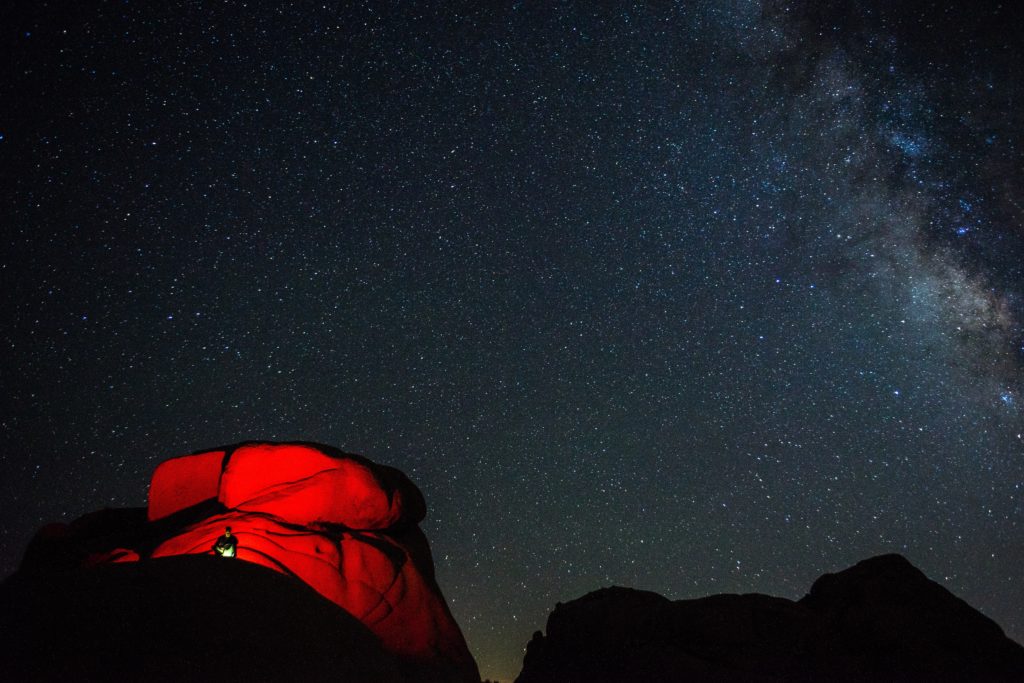 SELECT THE RIGHT LANTERN FOR YOUR ADVENTURE
Electronic, fuel-burning, and candle lanterns all offer unique benefits for overnight adventures. When choosing your lantern, consider the weight, source of power (fuel versus battery), and lumens (the output of light) that is ideal for your trip.
Short Backpacking Trip
For a short backpacking trip, look for an electronic lantern that is small or medium in size, such as the Mini Candle Lantern or Original Candle Lantern. Choose a lantern that's easy to pack and relatively lightweight. Additional utilitarian features include designs that enable hanging—which is great for the inside of a tent—such as a clip, hook, or a magnetic lanyard, such as in the Rhody+ and Madrona+. Multifunctional lanterns are awesome, too, such as the Pika LED Lantern, which has additional capabilities with a flashlight and USB charger.
Long Backpacking Trip
If you plan to venture into the backcountry for more than two nights choose an electronic lantern that has a longer average run time.
Greater lumen output means that the intensity and brightness level is higher. However, a larger output requires more energy to operate, which means that the lantern, or the highest brightness setting, is less efficient.
Do some simple math to choose the best lantern for your multi-day trip:
Count the number of nights you'll be in the backcountry. Research the sunset time, and estimate how many hours of lantern light you'll need for your campsite tasks and social time. Add extra time for possible emergencies.
Note the estimated run time of each electronic lantern on your shopping list. If a lantern's output is adjustable—meaning, it can be dialed to different brightness levels—be sure to look at the estimated run time for both the low and high output.
Compare the desired lumens and operation times with the duration of your trip.
If necessary, calculate how much additional battery power you'll need to carry.
Plan to pack additional batteries or an external power source to reboot your electronic lantern. Consider the weight, bulkiness, and cost of the whole package. Packing multiple lightweight lanterns is a nice option if you have more than one tent in your backpacking group, if you prefer to have one lantern at the cook's station and another by the map, or if you simply want a backup.
A handful of great lantern choices for long backpacking trips include the Mini Candle Lantern, Original Candle Lantern, Rhody+, Pika LED Lantern, and Clarus.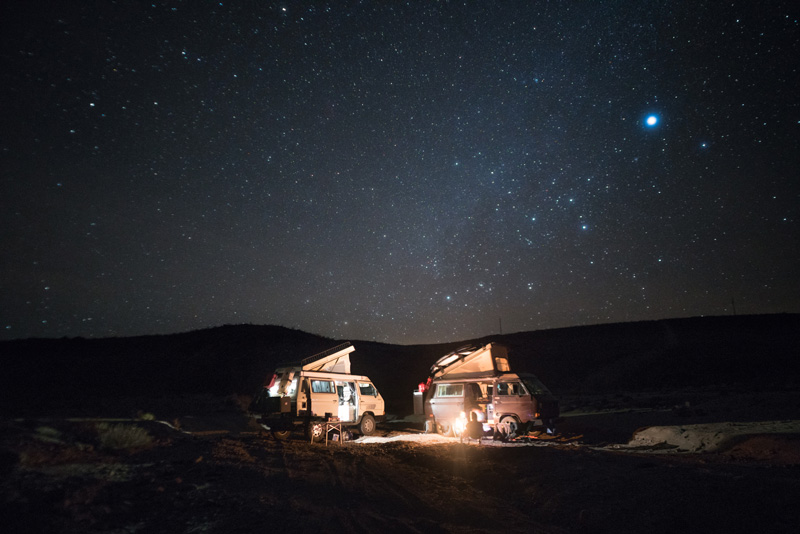 Car Camping
Car camping is awesome for mid-week front-country nights under the stars, large groups, and facilitating endurance activities like mountain biking and trail running. Car camping is also fairly common for the nights that cushion a backpacking trip.
Vehicle are a convenient place to store additional lantern fuel or power sources. If you're solely car camping, you don't need to carry the lantern or fuel into the backcountry, which expands your options. You can choose lanterns that burn brighter regardless of the size, weight, fuel type, or durability.
The Rhody+ and Madrona+ are great options for car camping as are the Sitka+ and Candlelier.
RV Camping
Light will be available inside the RV, albeit, a lantern on the picnic table, next to the camp chairs, or atop a nearby pathway is more convenient and safer for outdoor tasks. Outdoor lanterns also simply create a lovely ambiance.
Take a look at the Madrona+,  Sitka+ , and Candlelier for nights in the RV.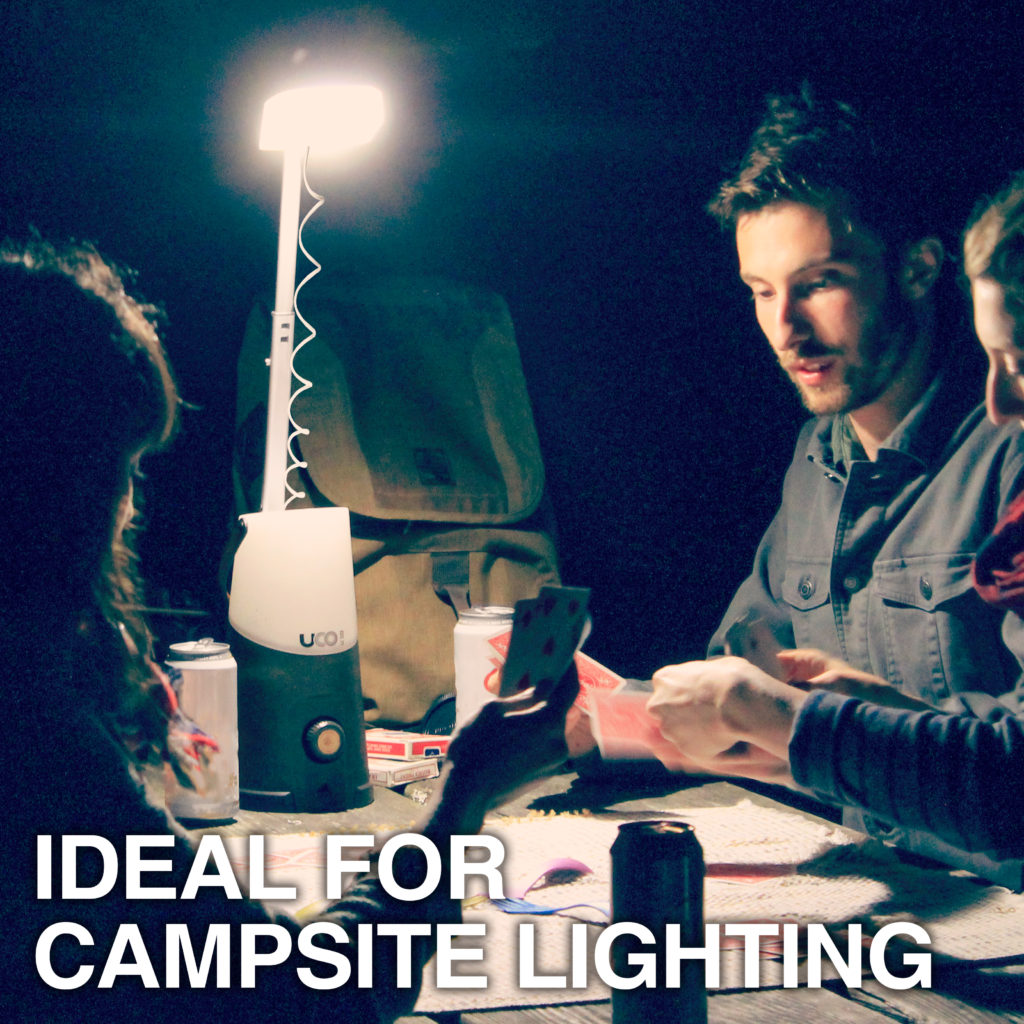 CAMP LANTERNS
The options for camp lanterns are vast. Regardless of your trip's duration, or the type of overnight trip that you have planned, you will find a great lantern that helps to light the way.