10 Ways to Light Up Your Campsite at Night
If you're going to be heading out for a camping trip. One critical thing you don't need to forget is your source of light. Think about this scenario – bonfires, tents, and a flashlight – what could be better? Flashlights are great and we'll talk about them in a minute. But they aren't the only source of light you can light up your campsite with. Let's take a quick look at a few different types of lights.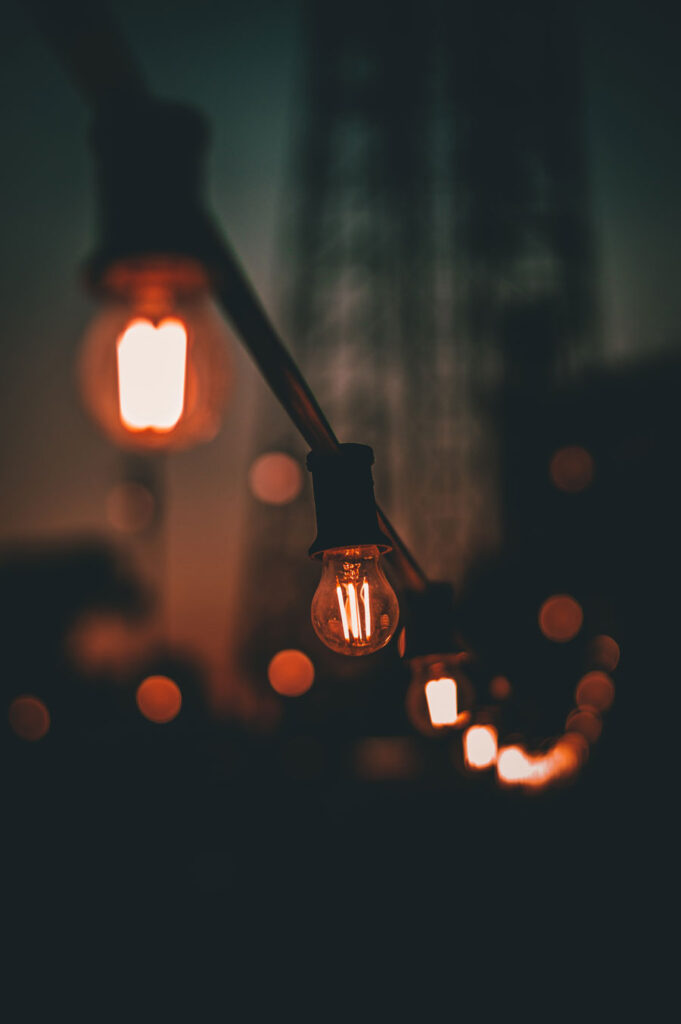 Christmas Lights
Christmas lights are versatile enough that they can be used throughout the entire year. They're also quite spectacular at lighting up your campsite. That said, there aren't typically electrical outlets out in the woods, so if you're going to use Christmas lights for this purpose, make sure that you get some that are battery powered. If you want to be a bit creative, why not decorate everything in the campsite with them?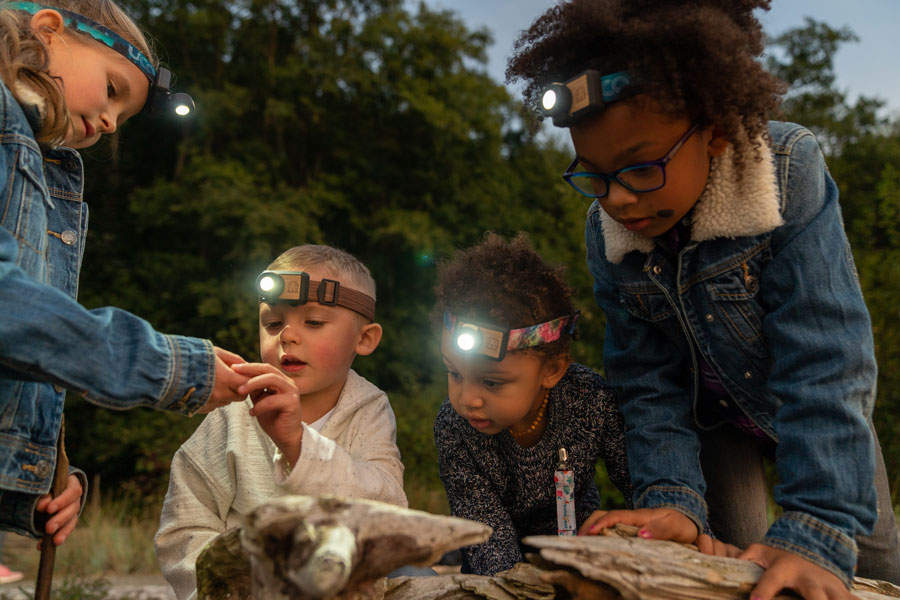 Headlamps
Headlamps are a great way to light up your campsite. Their portability and compact size mean that they're easily packed and carried anywhere. The LED lights in the headlamps use less power, which means the batteries last longer than in other forms of lighting that don't have LED bulbs. Because they're worn on your head, your hands are left free to do whatever you need to do.
Torch
If you're looking for a touch of nostalgia, why not light your campsite up with torches? If you do decide to use these, you'll be killing two birds with one stone so to speak. The citronella oil in them will keep the mosquitos away, while the flame will keep your campsite lit. Just be careful they don't start any fires. These torches are also great for marking the boundaries of your campsite.
Light Rope
Light ropes are essentially string lights that have been encased in plastic tubing. They can be wrapped around or draped over nearly anything. Light ropes are often used by campers as a creative way to light the ceilings of their tents or around their table areas. Most of them are USB powered, so make sure you bring a source of USB power along to plug them into and you'll have a pleasant source of light for your campsite.
LED Strip Lighting
If you're in search of a creative method of lighting for your next camping trip, you just found it. LED strip lighting is essentially small, LED lights that have been lined up inside of a waterproof film. They usually come on a reel and are a great way to bring an extra bit of light to any space – even a campsite. These lights are affordable and bright enough to light your campsite but not so bright that they'll blind you.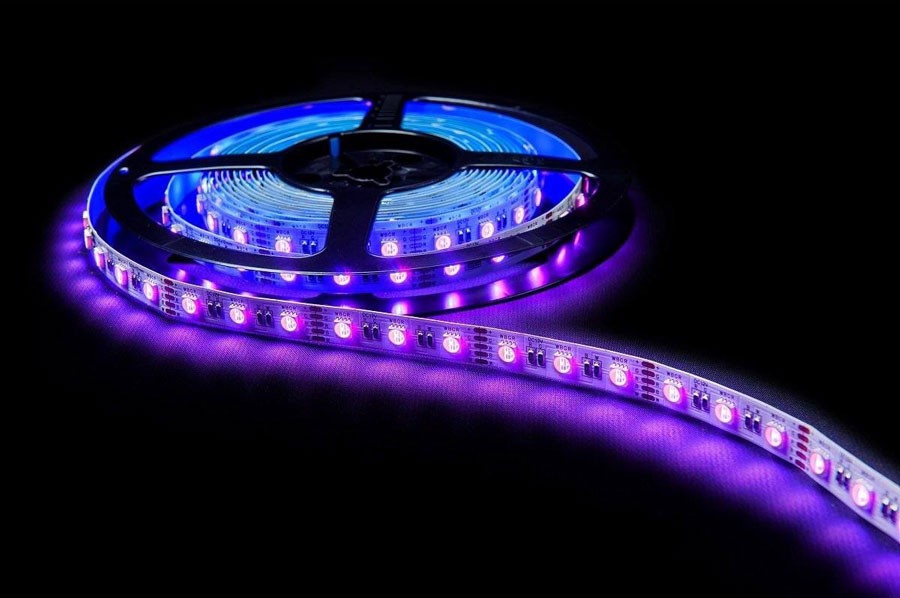 LED Lanterns
Maybe flashlights and campfires just aren't your thing, but you still want to be able to see while you're camping. If that's the case, why not try out the Rhody+ Hang Out Lantern? It's versatile, compact, and can be hung anywhere. Bring a bit of light to your site with this lantern. It has a blue light mode for some mood lighting at night and best of all it can charge our phone with its USB outlet.
Rhody+ Rechargeable Lantern
Sprout+ LED Rechargeable Tent Light
Candle Lantern
A lot of backpackers seem to prefer this more romantic type of lighting. A candle lantern can be hung from a tree or set on the camp table. It provides a warm pleasing vibe for games and conversations around your picnic table. There are a few sizes to choose from that burn up to 12 hours when using beeswax candles. The Mini Candle Lantern is both safe and easy to use.
Glow Sticks
This is a must have for any outdoor adventure that you want to add a bit of whimsy and fun to. They're easy to use and quite portable as they weigh next to nothing. Use these to make sure the kids are always in sight, to mark the boundaries of your campsite, or for any number of things. There are quite a few different types of glow sticks you can get too, so you're sure to find something you like.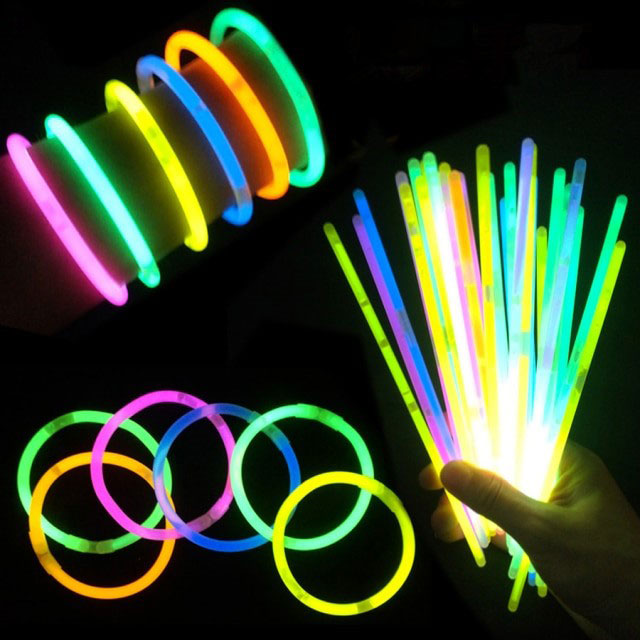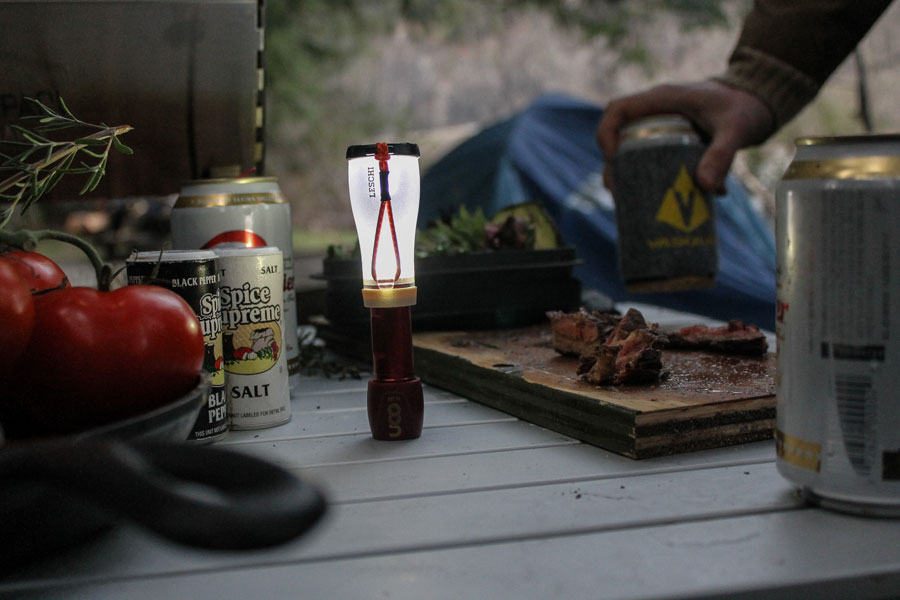 Flashlights
For the more traditional type of camper, there is the handy-dandy, trusty flashlight. This is among the more common items you'll find lighting up tents at campsites. A flashlight is good for lighting books for reading or for honing in on a particular object since the light they offer is in the form of a steady beam. If you need to light your whole tent up, just set it on the ground and aim it straight up. It can even be used as a way to send Morse code in the event of an emergency and assuming you know Morse code.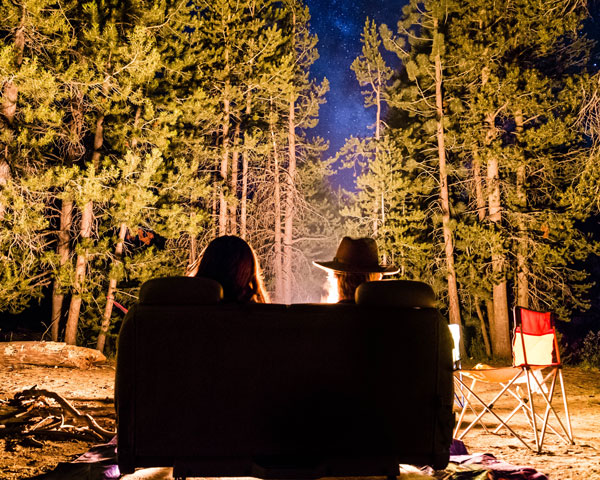 Decorative Lantern
If you want to make sure that your campsite is both lit and stylish, you might want to check into some battery-operated Japanese Lanterns online. Utilizing this type of light can be quite a bit safer when compared to actual fire, and you won't need to worry about them catching fire while you're out hiking or in your sleeping bag asleep. The LED ones have a longer battery life, so those are highly recommended.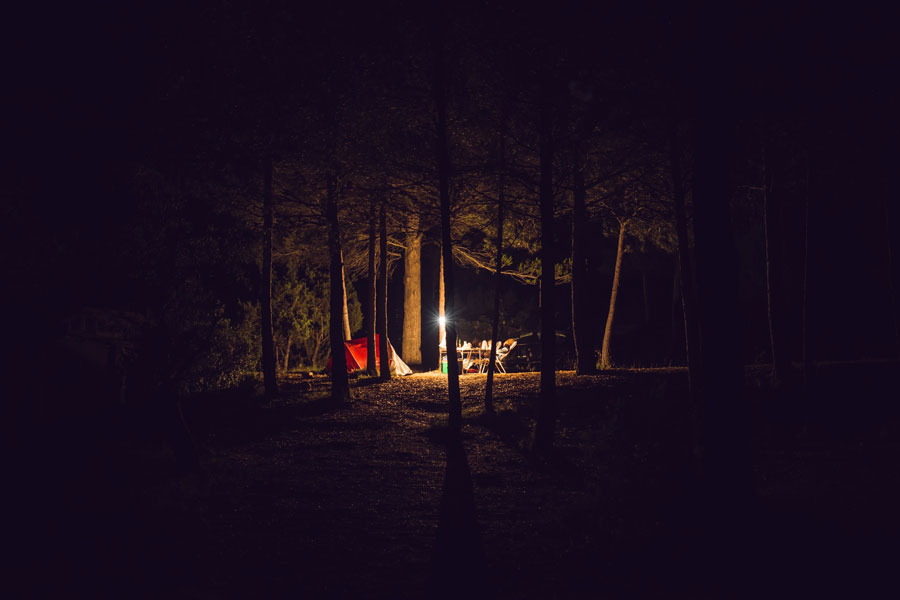 Conclusion
When you go camping, one of the most important things you need to have is a way to light your campsite at night. Your campfire might provide the main source of lighting, but what about when you need to walk outside the boundaries of the campsite or into your tent? The thing is, a light doesn't always need to be solely functional, it can be creative too. Have a little fun with your lighting options and your campsite will soon be lit up in style and you'll have more fun with the lights too.
All of the lights you've read about here today can easily be found online. What other creative lighting options can you think of? There are quite a few out there, this is just a small sample of what you might find if you really look hard enough.