8 Reasons Why Camping Alone Can be Great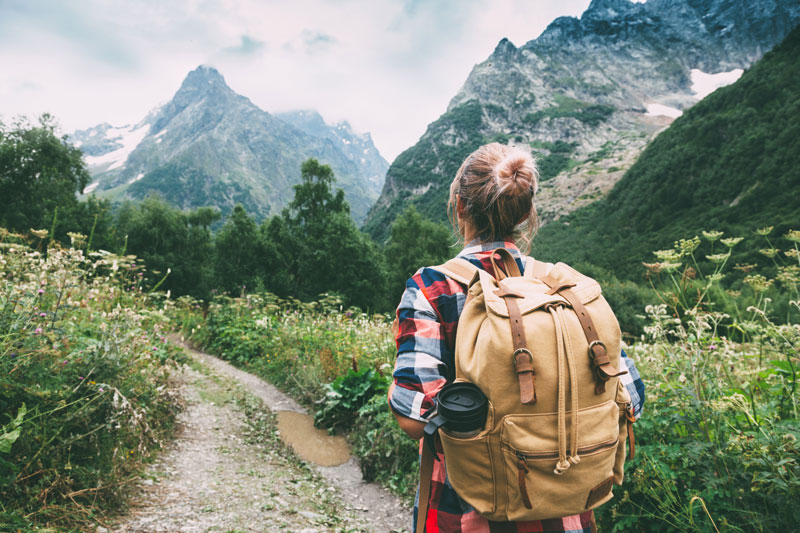 When you think of the perfect camping trip, chances are you imagine a group of friends sitting around a campfire, or Mom and Dad erecting a tent while the kids explore the campsite. Sure, humans have camped together since forever, but there is another type of camping that some of us consider perfect: camping alone. If you find the notion of a solo camper sad or creepy, chances are you've just never encountered one.
There are plenty of reasons why someone might camp alone, including a soul-searching journey on the Appalachian Trail or a solo road trip on a motorcycle. For the sake of full disclosure, the latter category is what got me into camping alone. As a longtime solo camper, I'm here to highlight and celebrate some of the many reasons why camping alone can be great.

1. Minimalism Sets You Free to Explore
It might seem like a small thing, but when you camp alone, you can get by with dramatically less gear and supplies than when you camp in a group. This means that you can primitive camp in wilderness areas that might not be as feasible with multiple tents and campers. Carrying less gear, less water, and less food makes for ease of movement, whether you're hiking up to an elevation or trying to find the perfect sheltered nook on the beach.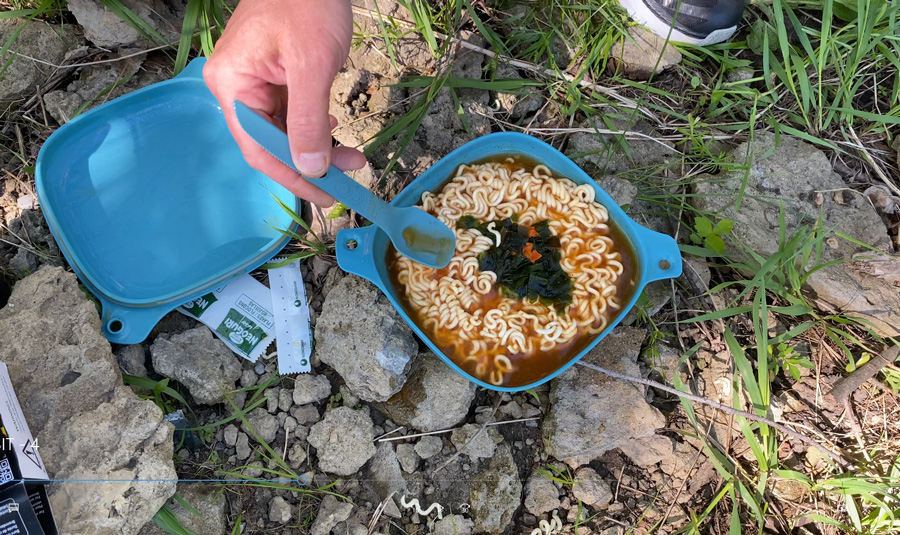 2. Meals for One are Easy
Cooking dinner for multiple campers requires a lot more preparation and supplies than cooking for one. It also takes meal planning, working around personal preferences, and accommodating eating schedules. Camping by your lonesome means being able to eat what you want, when you want, without having to compromise or cater to your fellow campers.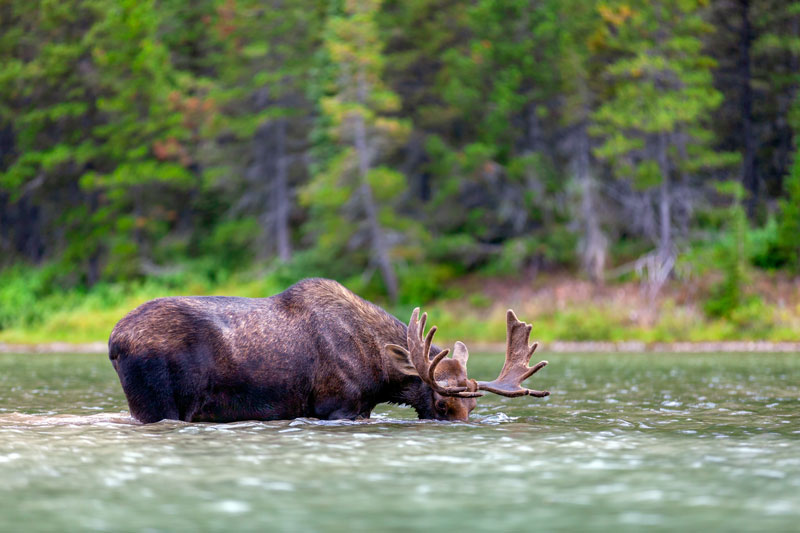 3. You'll Have More Opportunities to Observe Wildlife
The same things that make camping in groups fun—storytelling, laughing, and having conversations—make it difficult to observe wildlife. When solo camping, the quiet emboldens creatures that might normally shy away from humans. By night, I've seen bats swoop in close to the beam of my headlamp, watched families of javelinas snuffle in the leaf litter for food, and have observed owls swooping through the dusk toward prey on the ground. By day, my solo animal sightings have been just as good: spoonbills and cranes fishing in the shallows, foxes retreating into the undergrowth, and all sorts of snakes sunbathing on trails.
4. You Might Find Inspiration or Light a Creative Spark
If you're a creative type, a solo journey is a wonderful time to be inspired or to mentally work on a project. Without the distractions of home or other people, your mind can wander freely, exploring channels that you might not normally be able to easily access. Some of the most celebrated writers and artists in history have stumbled onto their best ideas while alone in nature. It's not hard to see why: an open expanse of land and sky, towering trees, or endless shorelines invite free thinking.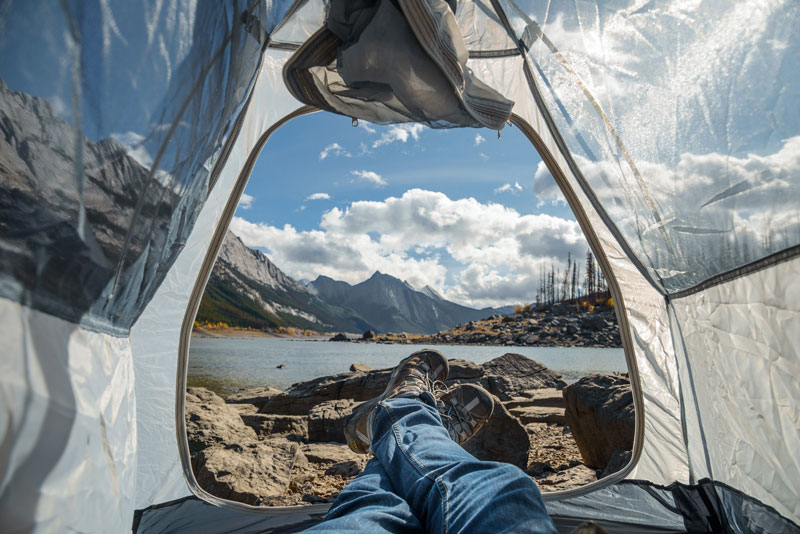 5. Solitude Invites Deep Connection with Yourself
Just like camping with friends or family offers up opportunities to connect to others on a deeper level than usual, camping alone opens up space to connect with yourself. Whether you're going through a breakup or making a big life decision, camping alone can give you the perspective and space you need to see your options clearly. Because we are bombarded with external stimulation in our day-to-day lives, being alone in nature can help you hear your inner voice or find the mental reset button you've been looking for.
6. Camping Alone is Flexible
One of the biggest drawbacks to camping with friends is having to adhere to an agreed-upon schedule. In my solo camping adventures, I was often on my motorcycle, which meant that an unexpected thunderstorm or a night of bad sleep could throw me off from whatever plans I might have had for a morning. But it also meant that my plans could change at a moment's notice without anyone feeling let down. An unforeseen overcast day could lead to an impromptu fishing expedition, just as a surprise hot spell could create the perfect conditions for a shaded afternoon of reading in a hammock. Letting the day take you wherever you like is a luxury that many people never experience.
7. Solo Campers Meet Friends Along the Way
Unless you are unusually outgoing, camping in a group is generally an insular experience. Camping alone, on the other hand, can lead to unlikely friendships. If you're at a campsite with other campers close by, a family or a couple is likely to invite you to share a meal or a campfire. For solo campers in a larger, more wild campground, you may strike up a conversation at the visitor center. You never know if the other campers you meet on a solo camping trip will end up becoming longtime friends, or simply offer a little advice about hidden gems in a national or state park.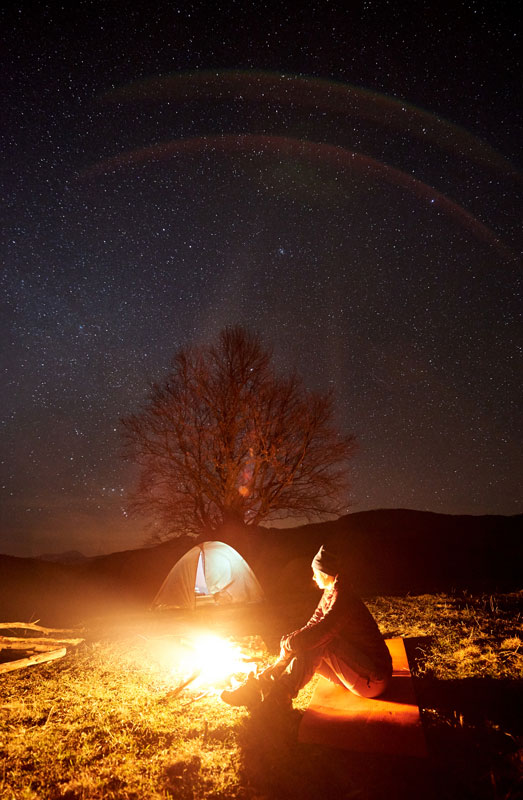 8. Camping Alone Builds Confidence
The first time you strike out on a camping trip by yourself will probably be daunting. It may feel overwhelming or even a little lonely. But as you complete each step of the journey—setting up your tent, building your campfire, and setting out on your first solo hike—each step makes you more aware of how competent you are. And let's be realistic, if you're not a seasoned camper, to begin with, you will make some mistakes early on. But no one will be there to judge you!

Now that I'm older and have a spouse and a kid, camping is a different game. It's less adventure and more work, even though we love to do it. I look back on the days of camping alone and I miss the freedom and the quiet. If you've never camped alone, I hope you'll consider giving it a try. There's nothing to lose, and everything to gain.