Beginners Guide To Winter Camping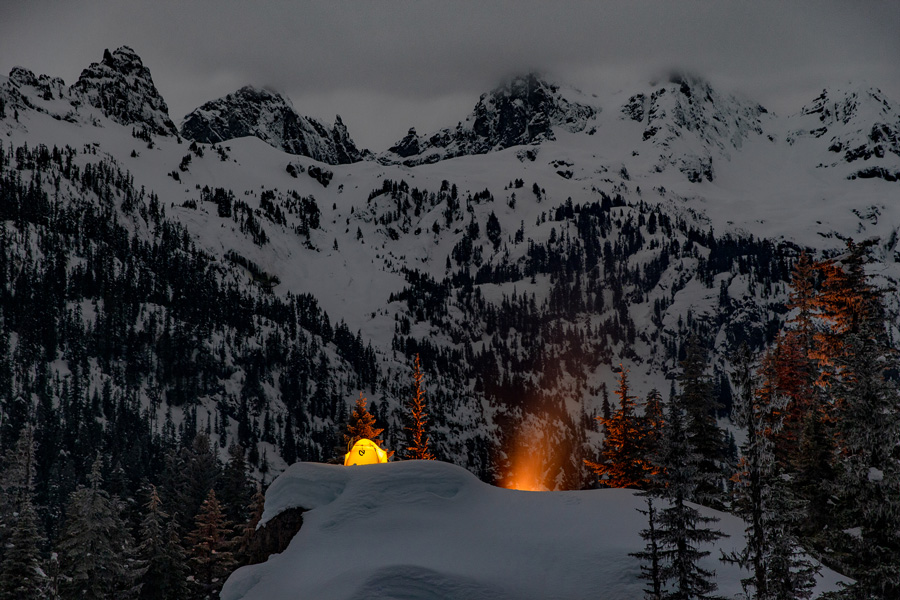 Summer and the warm weather that goes along with it may be over but that doesn't mean you have to retire your tent for the year. Here are a few pointers that may help make your next outing a little bit more comfortable and a little less cold.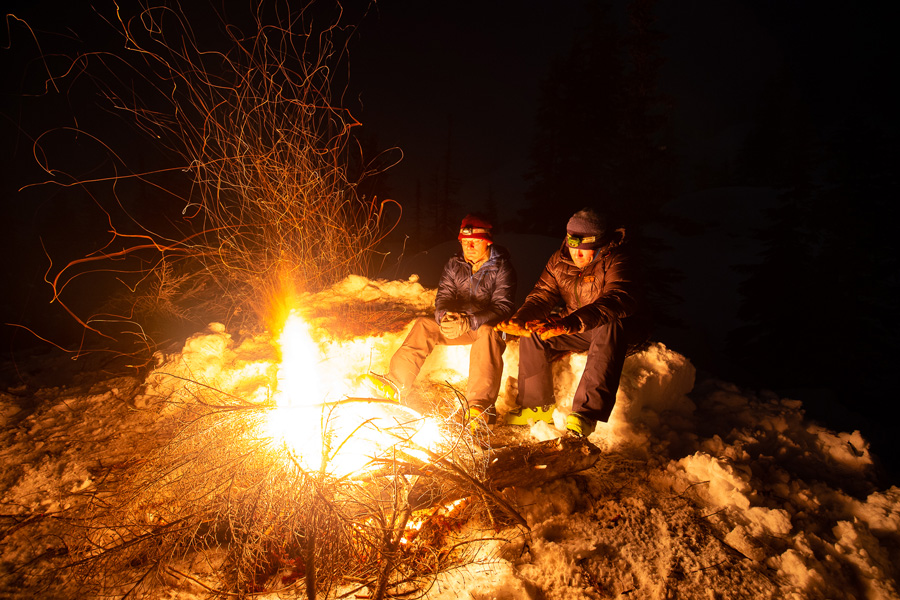 1. Pack Warm
It sounds obvious but there is nothing worse than getting to the trail head, or, halfway up a mountain and remembering you forgot to pack your extra socks and gloves. Remember to avoid absorbent materials such as cotton and look for layers made out of polyester, fleece and wool. Here is a checklist to help you pack;
Rain shell
Insulating layers… base, mid and outer
Extra socks
Beanie
Gloves
Face mask
Snow gaiters
Camp slippers… so you're able to ditch those wet boots.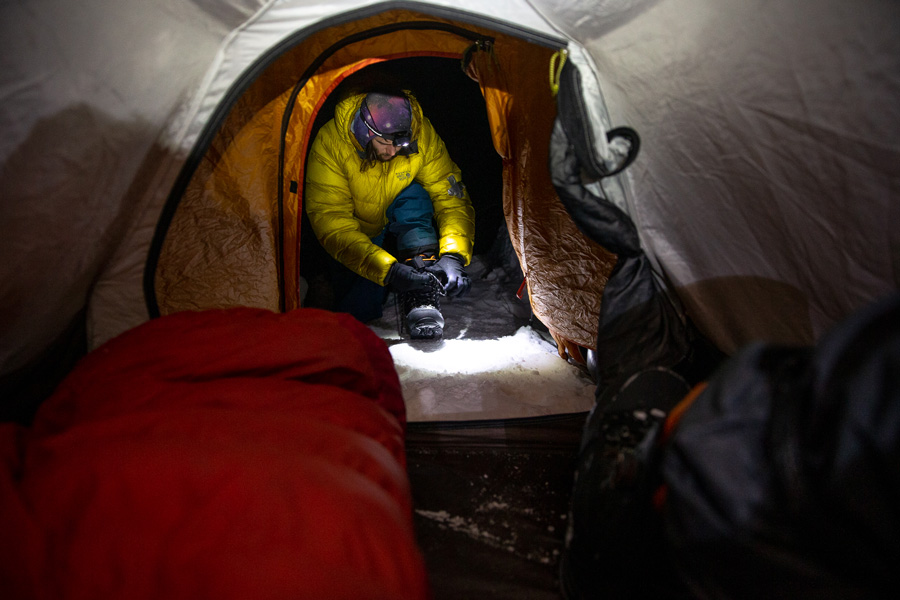 2. Proper Sleep System
When it comes time to crawl into bed, there are very few more important pieces of gear than your mattress and sleeping bag. Sleep means recovery-without it, the body's ability to perform and endure the cold drops substantially. A proper sleeping mattress can make your sleeping bag perform to its full potential. However, not having one can cause even the best sleeping bags to fall short of their acclaimed comfort rating.
In terms of weight, the difference between a "Summer" mattress and "Four Seasons" may only be a few ounces. Meanwhile the difference between a zero degree and 20 degree sleeping bag can be a pound or more. Keep in mind that when selecting the proper sleeping bag for the climate, the rating stated on your bag often indicates the lowest recommended temperature for use, not the comfort rating which can often be much higher. Remember to always check your mattress for leaks before heading out and carry a patch kit in case of a puncture.
3. Sleep with your Insoles
Wet boots are a nuisance but frozen boots after a cold night can be a nightmare. Avoid shoving your warm toes into frozen, stiff boots by removing the insoles and placing them in your sleeping bag with you at night. Additionally, you can put your boots under your sleeping bag an hour before you plan to get up so they can thaw and warm up a bit and aren't so stiff.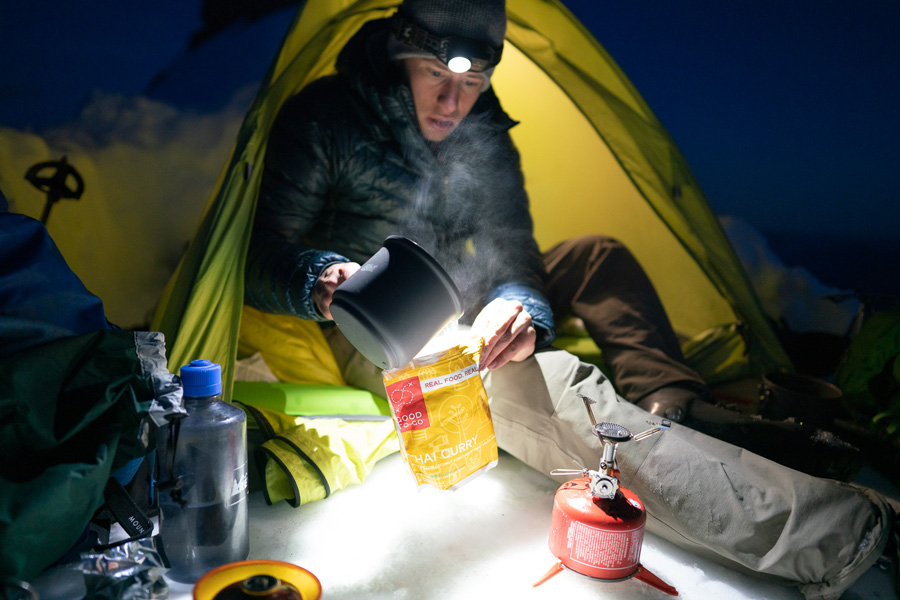 4. Boil water for warmth
When things get really frigid in the evenings, fill your insulated water bottle with warm water and snuggle up to the hot bottle in your sleeping bag, then in the middle of the night you'll have drinking water nearby. Just remember that really hot water can damage or even ruin some water filters so never use your filter while the water is hot. When you're unsure, use this tip; if you have enough fuel, boil your water for 1-3 minutes depending on your altitude to be sure it's clean.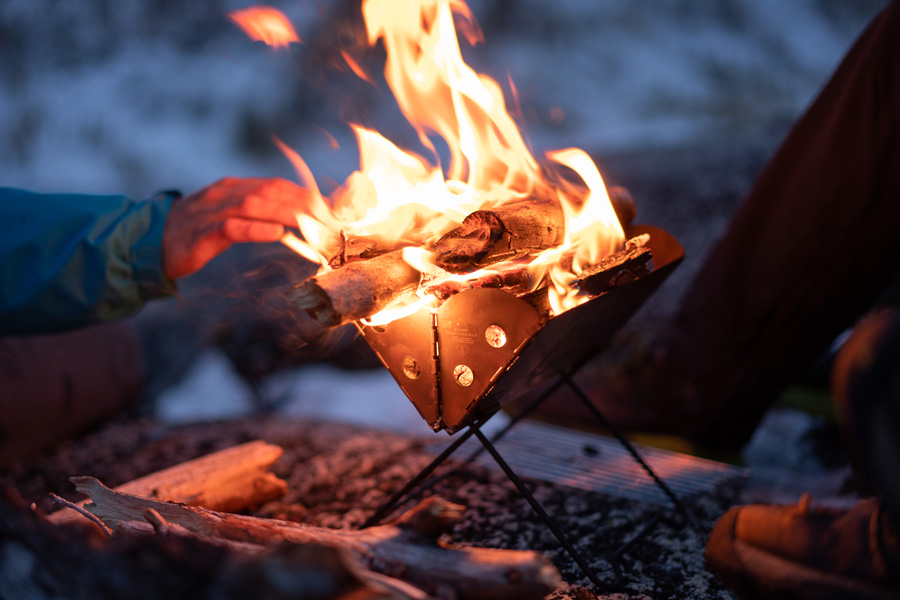 5. Portable Fire Pit
Fire has been the go-to heat source by humans for ages, and that is still true today. Building and maintaining a reliable fire is an important skill for any outdoors person no matter the camping season. However, it's important to acknowledge that some wilderness areas do not allow fires for many reasons including forest fire danger. One way to get around such regulations is to pack a mini fire pit like the @UCOGEAR Flatpack Grill and Firepit with you. It is vitally important that all campers commit to obeying wilderness regulations and check local laws before going out.
Mini Flatpack Fire Pit and Grill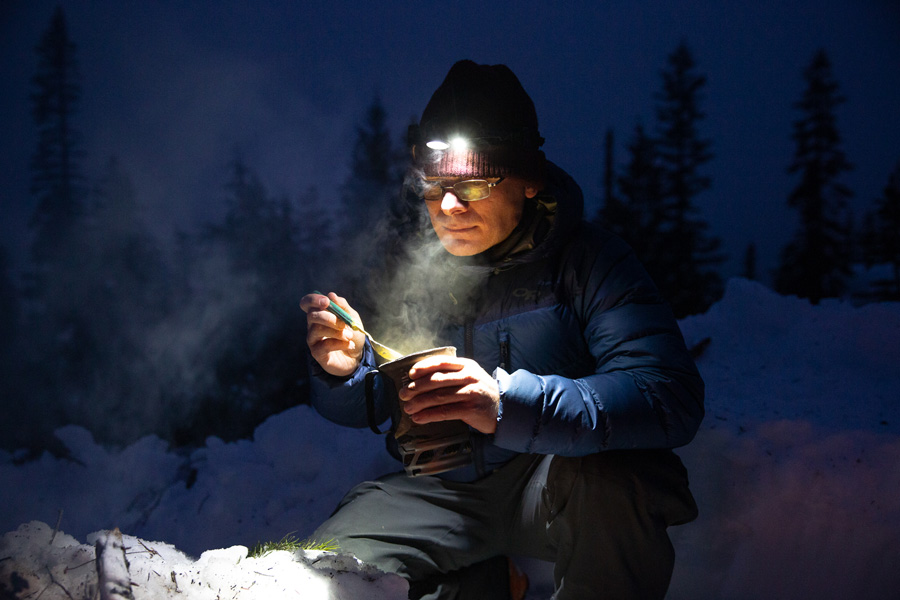 6. Fuel Maintenance
The last thing you want while snow camping is to run out of fuel in the middle of nowhere. Cold weather can cause your fuel canister to die faster. Practice these techniques to preserve fuel.
In cold temps, keep the canister warm by putting it in your sleeping bag at night or hiking with it in your jacket pocket.
Warmth helps keep the pressure up. When cooking on snow, use a piece of foam or wood underneath the canister for insulation. Avoid placing the canister directly on snow or you'll end up with a chunk of ice frozen to the bottom.
7. Foot Traction
Crampons, microspikes or snowshoes? Depending on where you're headed these little pieces of gear can mean getting to your destination or falling short when faced with snow or ice. In most cases microspikes will get the job done with no problems and are much lighter than crampons, but be mindful of the terrain and conditions you'll be experiencing.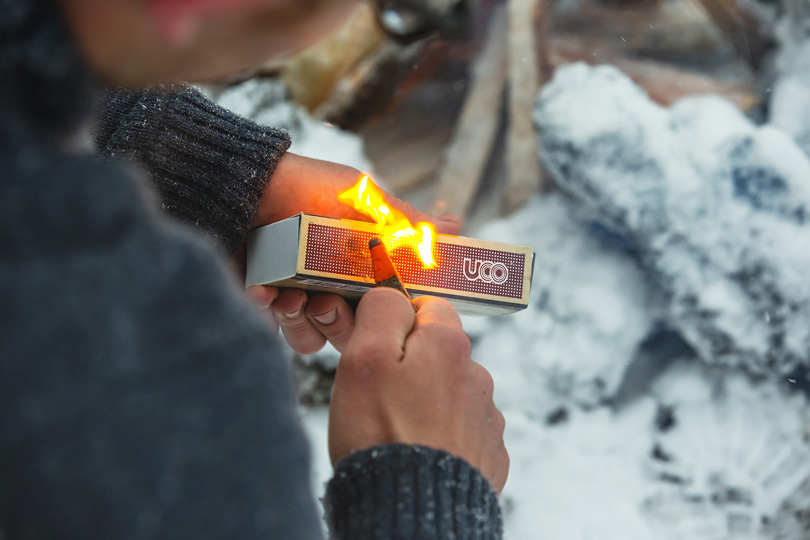 8. Emergency Items
Before you leave the house, make sure you have the following items with you and in good repair. After a long trip, unpack and commit to replenishing and repairing everything you used, that includes properly drying out anything that got soaked.
Waterproof matches
Paracord
Tarp
Medical Kit
Snow shovel
Portable power storage
GPS
About Colton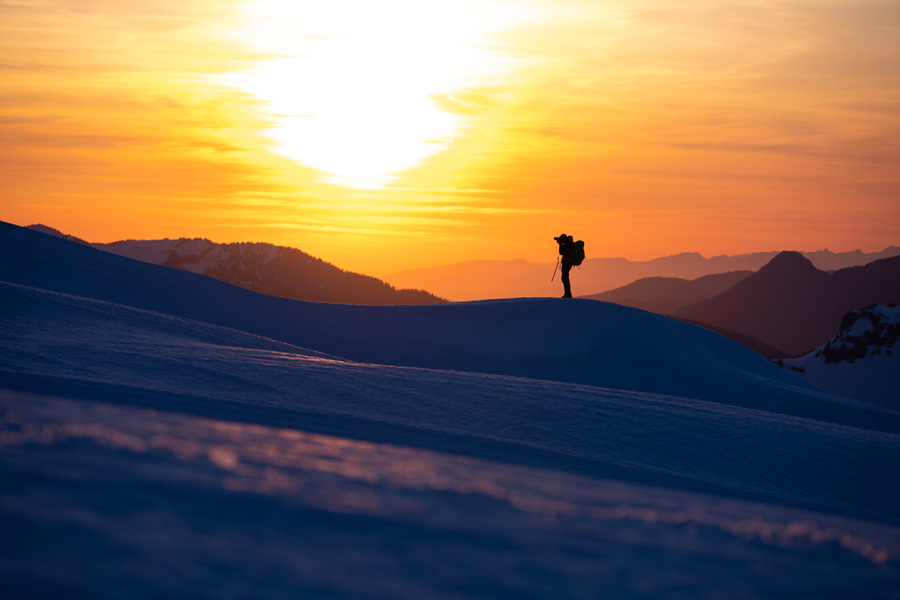 First and foremost an athlete, creative mind and outdoorsman, Colton's passion for wide open spaces and adventure started long before he ever picked up a camera. In 2015 Colton launched into a full-time photography career after shadowing under several of Seattle's elite photographers. At age 27 he has already spent a decade working in the outdoor industry. Colton is known for his ability to capture the human interaction amongst earth's most delicate and pristine landscapes. His endurance, dedication and unique perspective make his work special.
Colton's work can be found published in magazines such as Outside Magazine, Transworld Snowboarding and Mens Journal.