Camp Recipe: Quick and Easy Creamy Tuna Pasta
This easy-to-make recipe combines comfort food with high-protein tuna. It's easy to make and ideal for families with kids who aren't backpacking to a site.  Makes approximately two servings, or three for kids.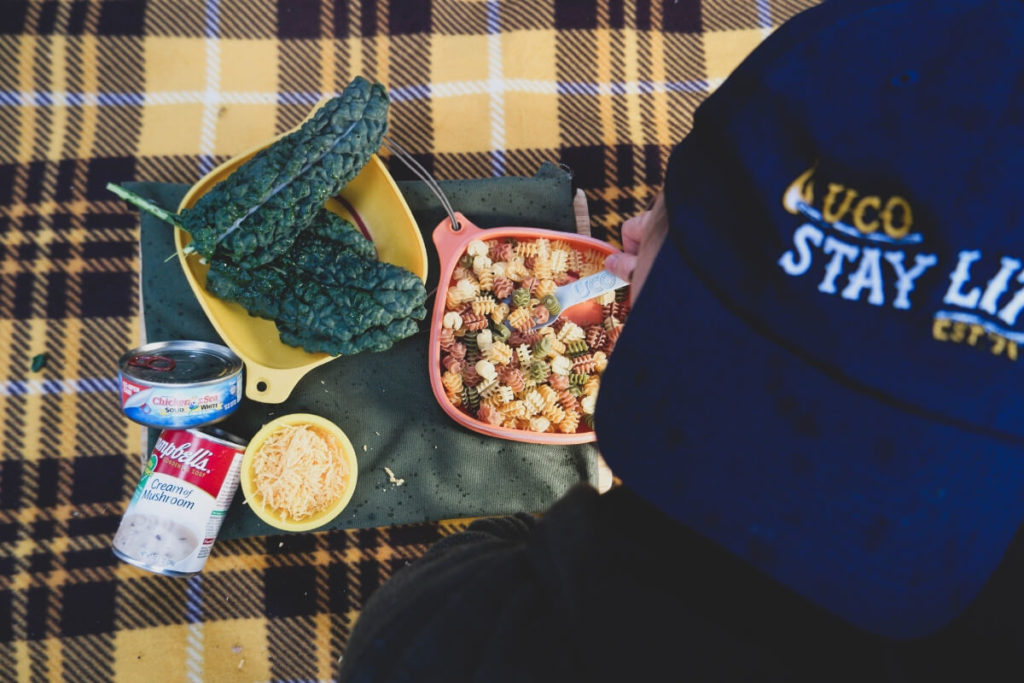 Ingredients:
16 oz box of pasta (works best with small, twisted pasta, not spaghetti)
Pouch of drained tuna (or can of tuna, if you have a can opener)
2-3 tbsp powdered milk (or non-powdered milk if you have a way to keep it cool)
One powdered soup packet or can of soup – works well with French Onion, Wild Mushroom, or Savory Garlic & Herb
Spinach or kale
Optional: shredded cheese (mozzarella works well)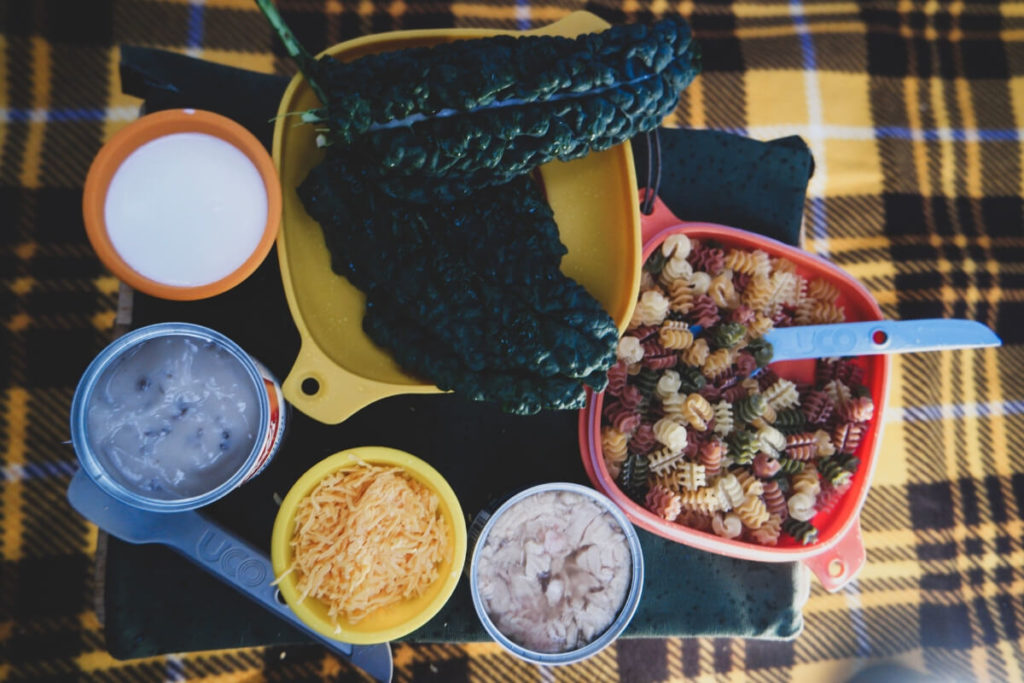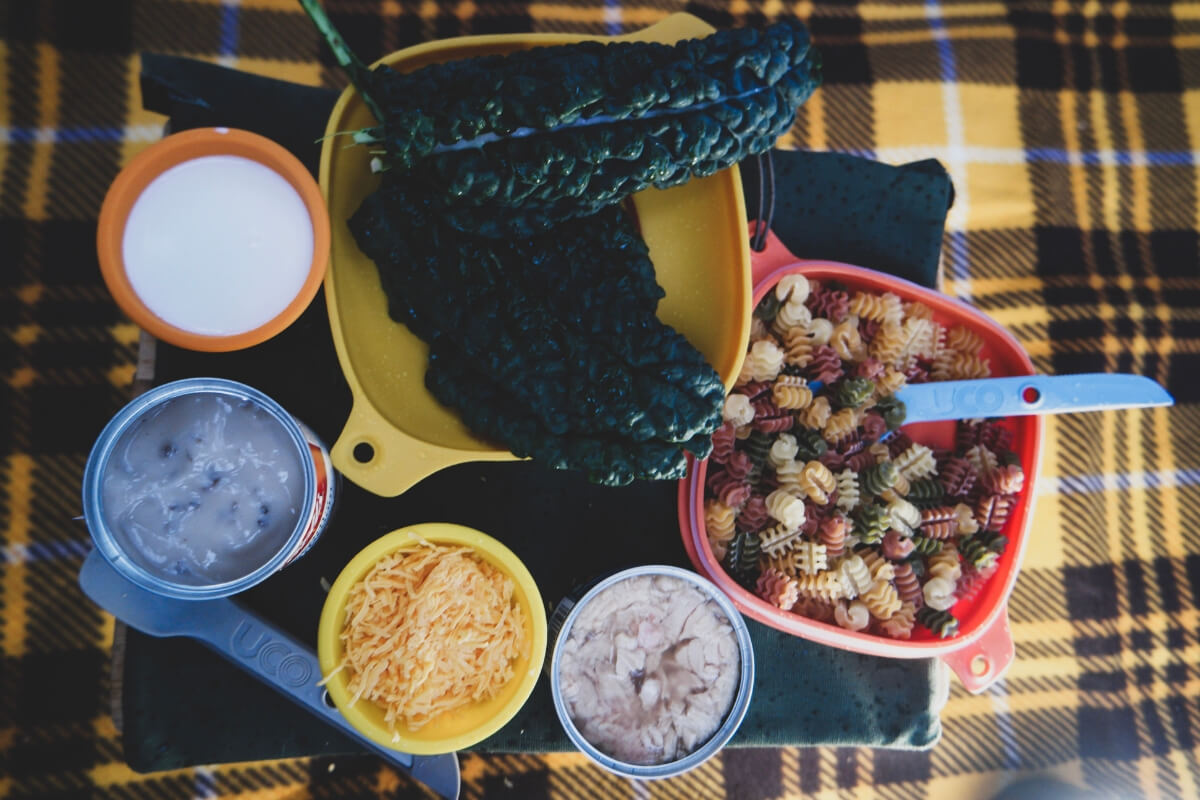 You'll also need:
One medium-sized pot
Cooking utensil/fork
Colander
Serving bowl
Steps:
Cook pasta according to the directions on the box
Drain pasta, leaving just a little water in the pan (approx 1/3 cup, or a very thin layer)
Stir in powdered milk, soup mix, and tuna package
Scoop into bowls and top with cheese and spinach or kale
Serve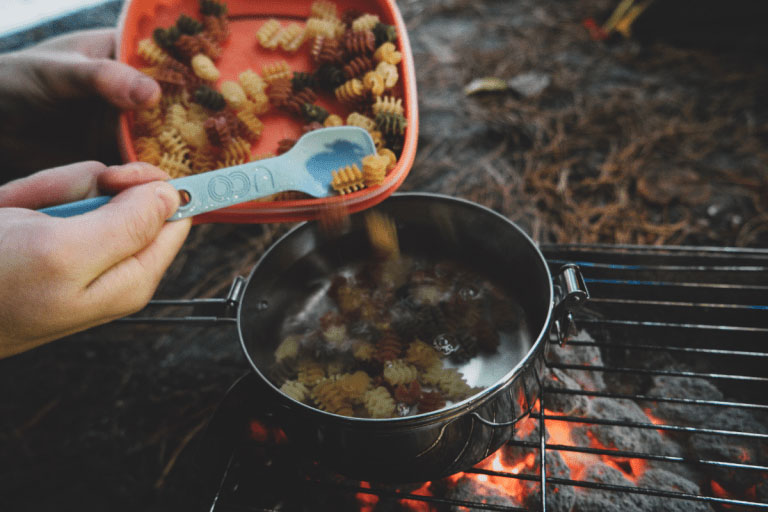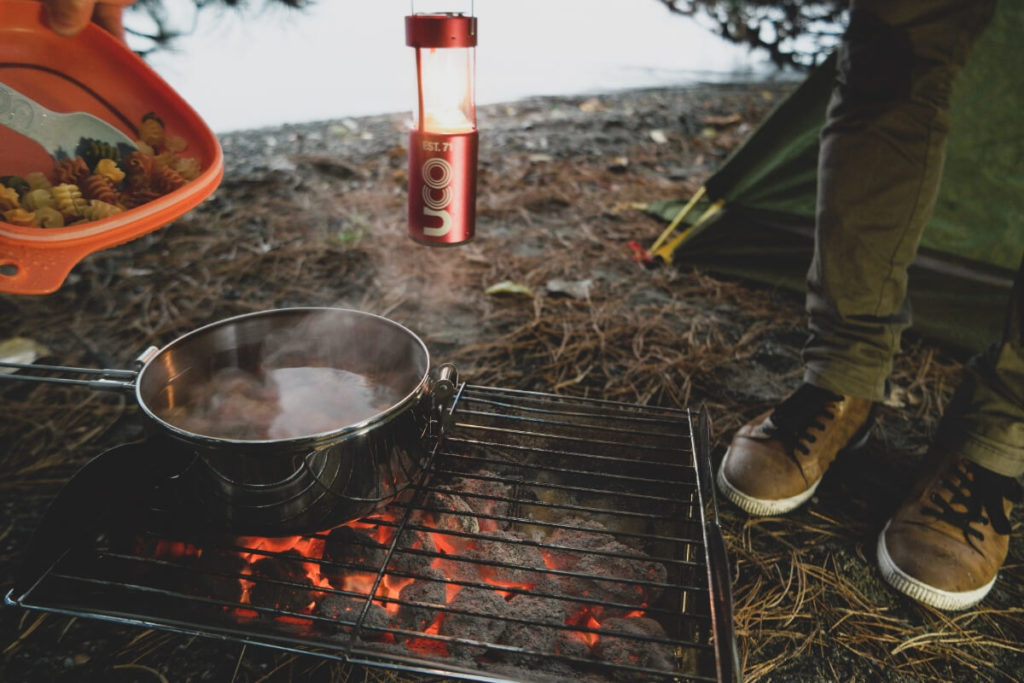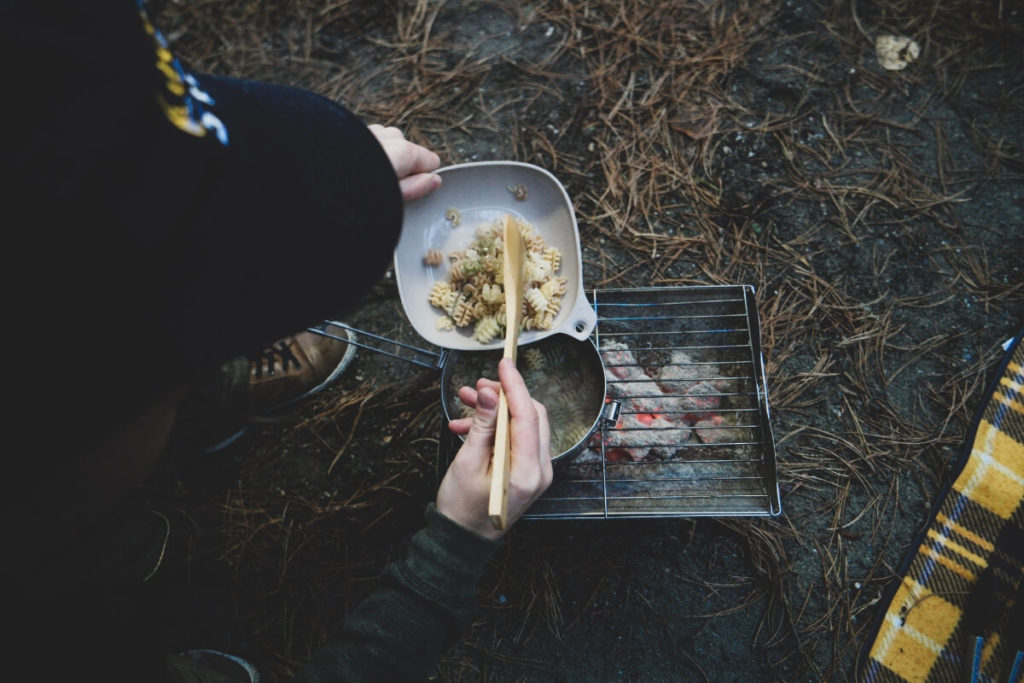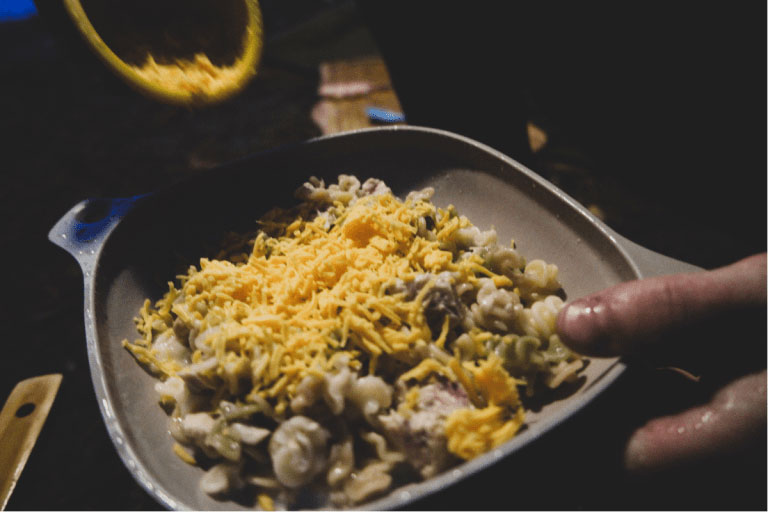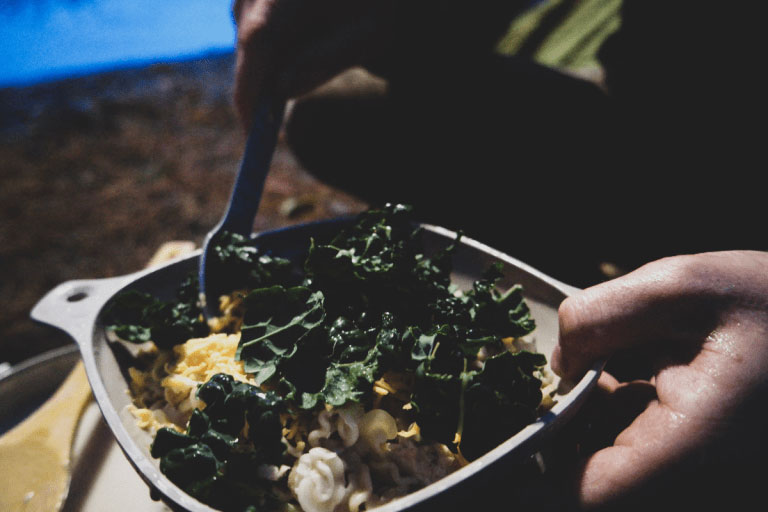 Recipe notes:
This recipe works well with all vegetables – throw in whatever you have!
If you're car camping, feel free to use fresh grated cheese and non-powdered milk.
If using canned tuna, drain most of the water before adding to pasta (and remember a can opener!)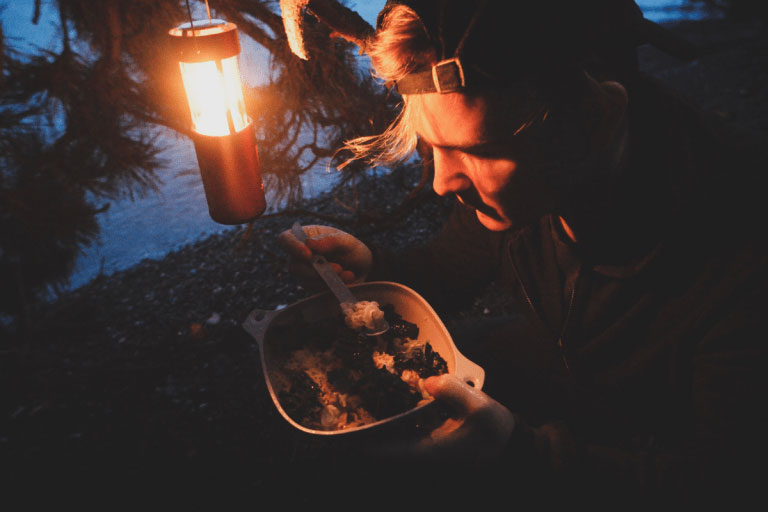 Some general tips for all recipes:
Make sure you have the right gear. Check in advance if your campsite has grills over the firepits and bring a portable grill if it doesn't or if you're using a backcountry fire pit.
If you're guerilla camping or camping outside of an established area, bring a portable firepit to cook in and easily move from site to site.
Pre-measure to save space. If you're backpacking, measure your spices in advance and put them in one small bag, rather than carrying individual containers.
Before you begin cooking, get a consistent fire going with flames under the height of your grill. Having flames lap the side of your cooking container increases your risk of burning both your food and your hands.
To prevent wildlife encounters, never leave dirty dishes sitting outside, especially overnight.
Make sure to always thoroughly extinguish your fire before going to bed or heading to the trails. Never (ever) leave a campfire unattended.
When cooking, place your pot on the sides of the fire; cooking directly over the hottest part of the flames is a good way to burn your food.
Keep your wood dry. Avoid storing it on the ground
With our campfire cooking recipes, we're confident mealtime will become the best part of your next camping trip. With tools like a portable grill that's easy to fold up and carry on the trails, you'll have no excuse for eating dehydrated food again. Happy trails!