Have Questions About Candle Lanterns?
Looking for UCO candle lantern replacement parts or have other questions about keeping your collapsible candle lantern in good condition? This post is for you.
Need to replace broken glass in your candle lantern?
Need to replace broken glass in your candle lantern? The video above will show you how to do it easily.
Buy Candle Lantern Replacement Parts
How to tighten loose glass on UCO candle lantern.
HOW DO I CLEAN EXCESS WAX FROM MY CANDLE LANTERN?
Excess or spilled wax can be removed from the lantern by chipping or scraping it off with a blunt object. This is easier if you first place the part with the wax on it in a freezer for 10-20 minutes until the wax becomes brittle. You can also remove wax by heating until just hot enough to cause melting and blotting with absorbent material.

MY CANDLE LANTERN HAS A RETAILER'S LOGO ON IT – IS IT THE SAME AS THE UCO CANDLE LANTERN?
UCO makes many private label versions of our Candle Lantern including REI, L.L.Bean, E.M.S. among others. You can identify the UCO Candle Lantern by its unique spring loaded candle tube and housing. UCO's name appears on the base of all Candle Lanterns made by UCO.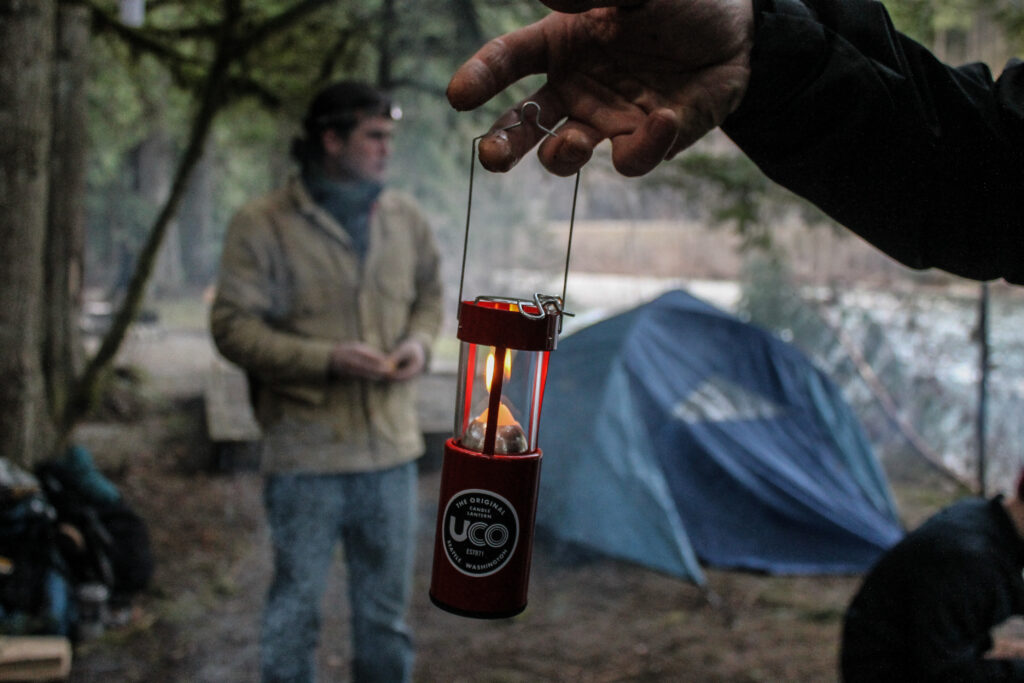 ARE CANDLE LANTERNS SAFE?
Yes, as long as you follow our directions and keep them away from flammable materials. The enclosed design protects the flame from coming in direct contact with other materials, and the handle keeps the lantern a safe distance below tent canopies when suspended in a tent. Be sure not to touch the heat shield when the lantern is burning, or until it has had sufficient time to cool after use. Never leave a burning candle unattended.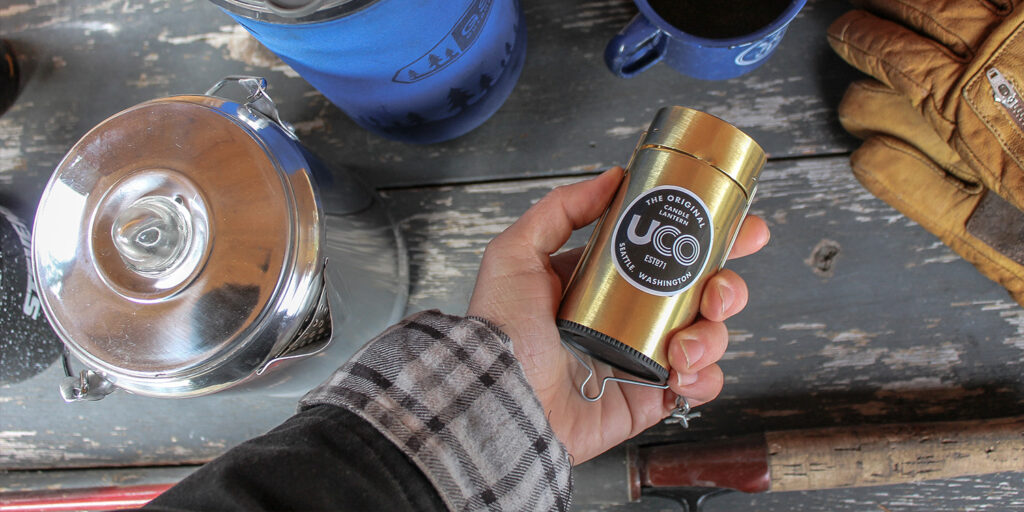 WHAT MAKES UCO CANDLES SPECIAL?
UCO has spent countless hours developing our special candles. Wax formula, wick size, and other features were specially engineered to make this the ideal candle for our lanterns. Other candles can "melt down" prematurely due to improper wax formula. Other candles can leave significantly more soot on the heat shield compared with our candles. Be sure to ask for UCO candles at your favorite outdoor retailer.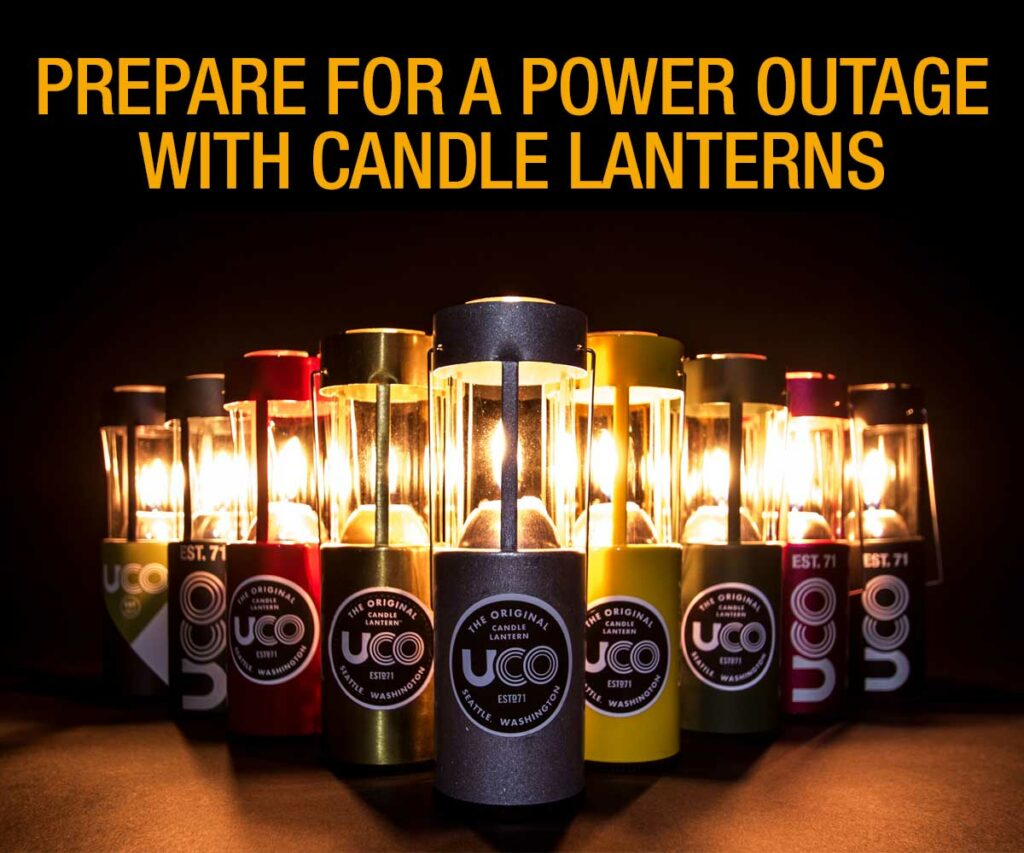 WHICH UCO CANDLE LANTERN IS BEST FOR ME?
Our Original Candle Lantern is still our most popular for all-around uses such as backpacking, camping, and home. The Candlelier Candle Lantern is best for car camping, home and patio use (including emergency and power failure use), and is excellent for larger groups when backpacking and winter camping. The Mini Candle Lantern is ideal for efficient home use and ambiance.
Have more candle lantern questions? Check out the FAQ