Naked and Afraid Survivalist reviews UCO Mess Kit, Sprout+ & Flatpack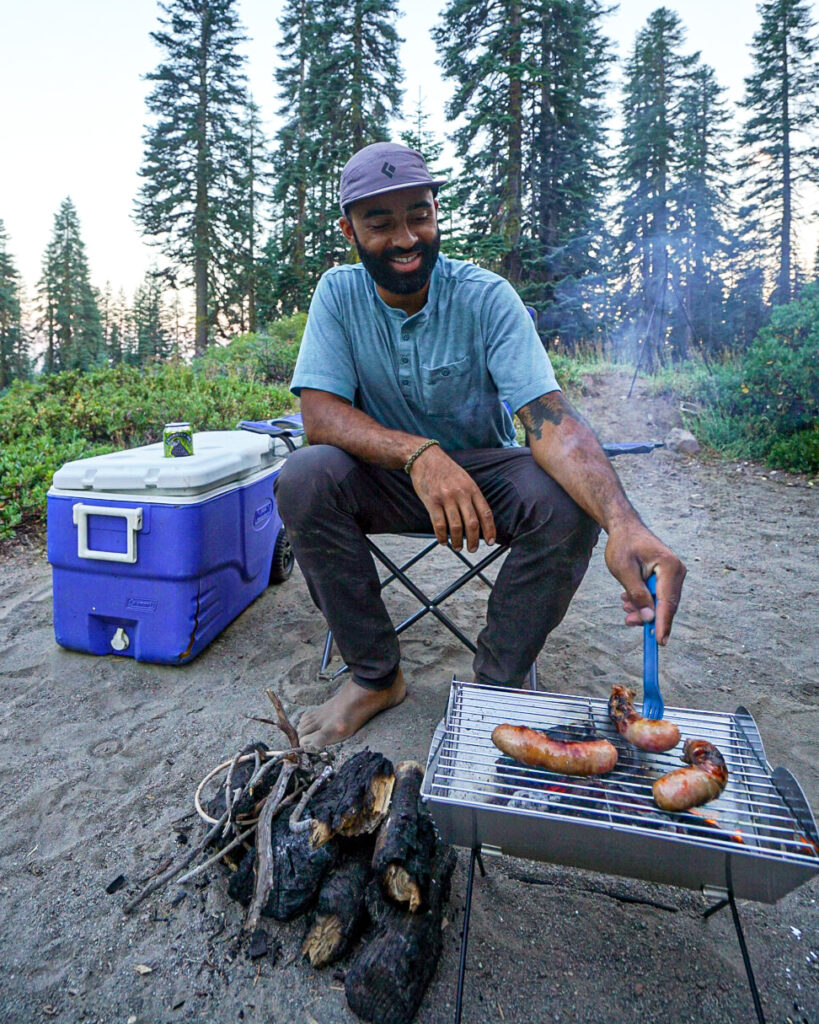 I had the opportunity to field test UCO's, Sprout+ and 6-piece Mess Kit.
The Sprout+ Rechargeable LED lantern Review
I field-tested the Rechargelable Sprout+ Lantern during a three-day backpacking trip in Washington State's Alpine Lakes Wilderness, Lake Chelan, and a road trip down to Mount Shasta, California. With one charge the Sprout+ stayed lit and still had plenty of juice left after a week of travel.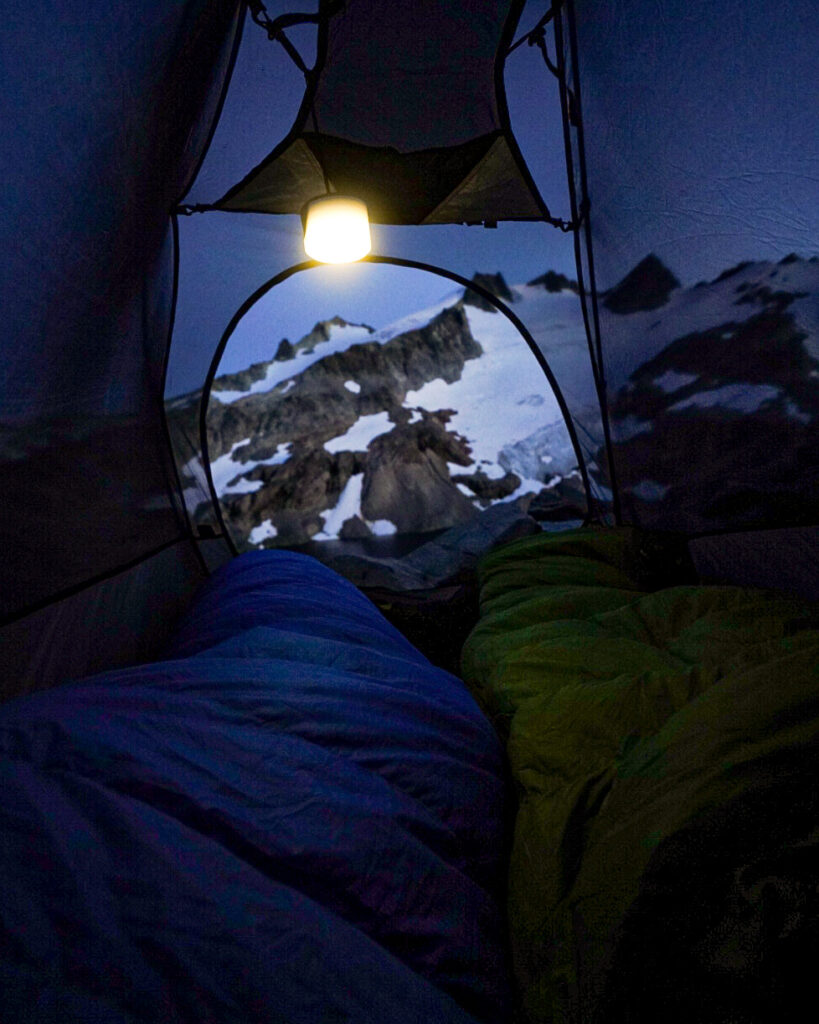 Lightweight Backpacking Light
I'm generally a minimalist when I go backpacking, but at 1.8" x 2.5" and weighing a whopping 2.7oz the Sprout+ hardly takes up any space or weight in my pack. Making it the perfect backpacking, car camping, closet, and all-around lantern. The Sprout+ comes with a lithium-ion rechargeable battery but is also compatible with AAA batteries. The lantern can last for up to 4 hours at 100 Lumens and 50 hours at 10 lumens. Even if it dies you can bring a backup set of triple AAA's and keep it lit for hours!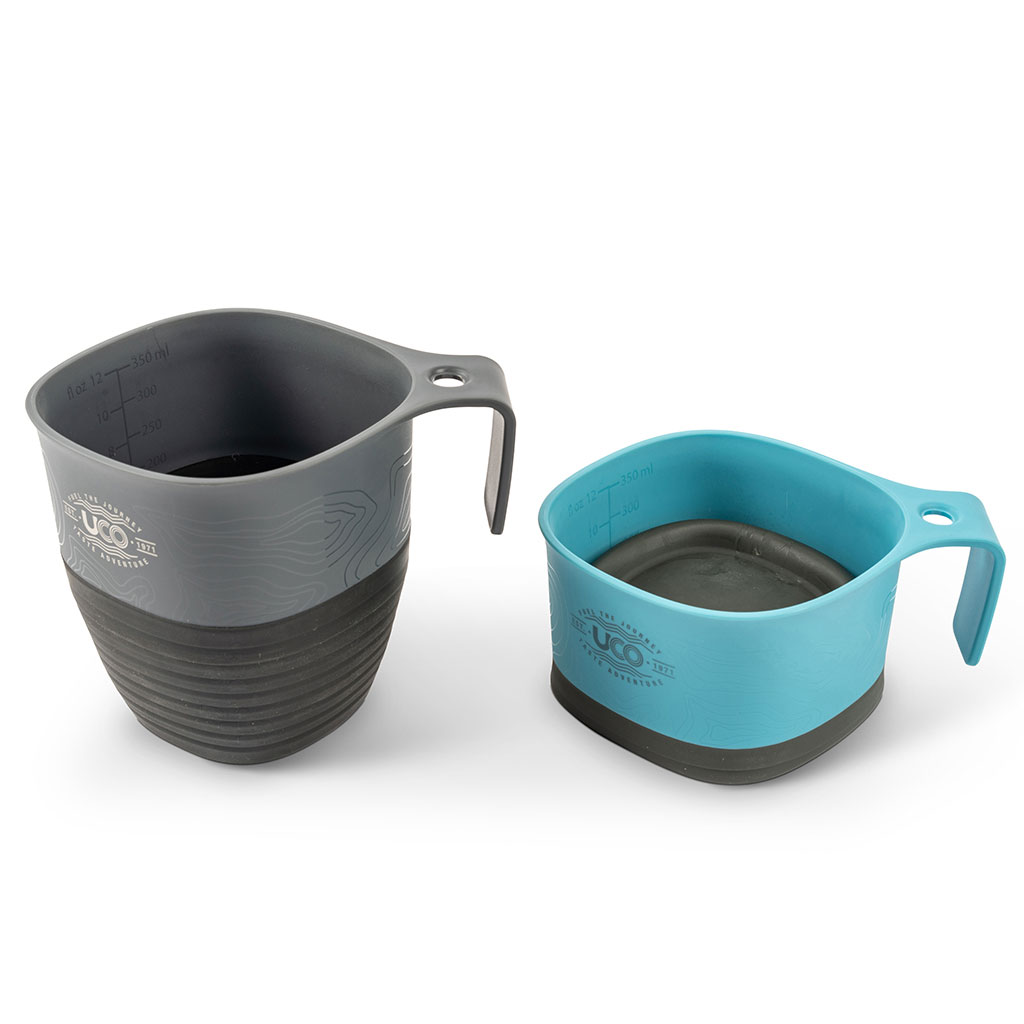 The first night of our backpacking trip we came into camp at last light. As the light faded, I opted for the Sprout+ instead of the headlamp. At 100 Lumens the Sprout was just enough light to set up our two person tent and get our evening meals going.
With our tent set up, we used the patented Magna-Loop hanging system to set up the perfect tent dome lantern. I generally only wear a headlamp while backpacking, but having a dome light inside the tent was an absolute luxury in comparison. It allowed us to move around freely without either of us having to have a headlamp. It enabled us to play cards, read, and eat.
During the night, I dragged myself out to snag some astro shots of the Milky Way and our tent. Most of the time I use my cell phone light to illuminate the tent, which my partner doesn't like, as it is very bright. This is where the blue mode comes in handy. It is perfect for an early alpine start as well astrophotography when your partner is sleeping. It is a pleasant blue hue, that isn't nearly as harsh as your standard headlamp.
Lit glamping road trip
The Sprout+ seamlessly transitions from backpacking to glamping. For our road trip down to Mount Shasta, California, we used the Sprout+ basically every night for cooking, prepping, packing, and as a dome light in our rooftop tent. While cooking with the UCO flatpack grill, we utilized the Sprout+ to prep our food and to set up our packs for a one-day push of Mt. Shasta.
While car camping in Lake Chelan, I thought it would be a perfect time to utilize the Sprout+ dome light in the rooftop tent, while I shot more astrophotography. This time, I convinced the lady to let me use the lantern at 50 lumens to really make the tent pop.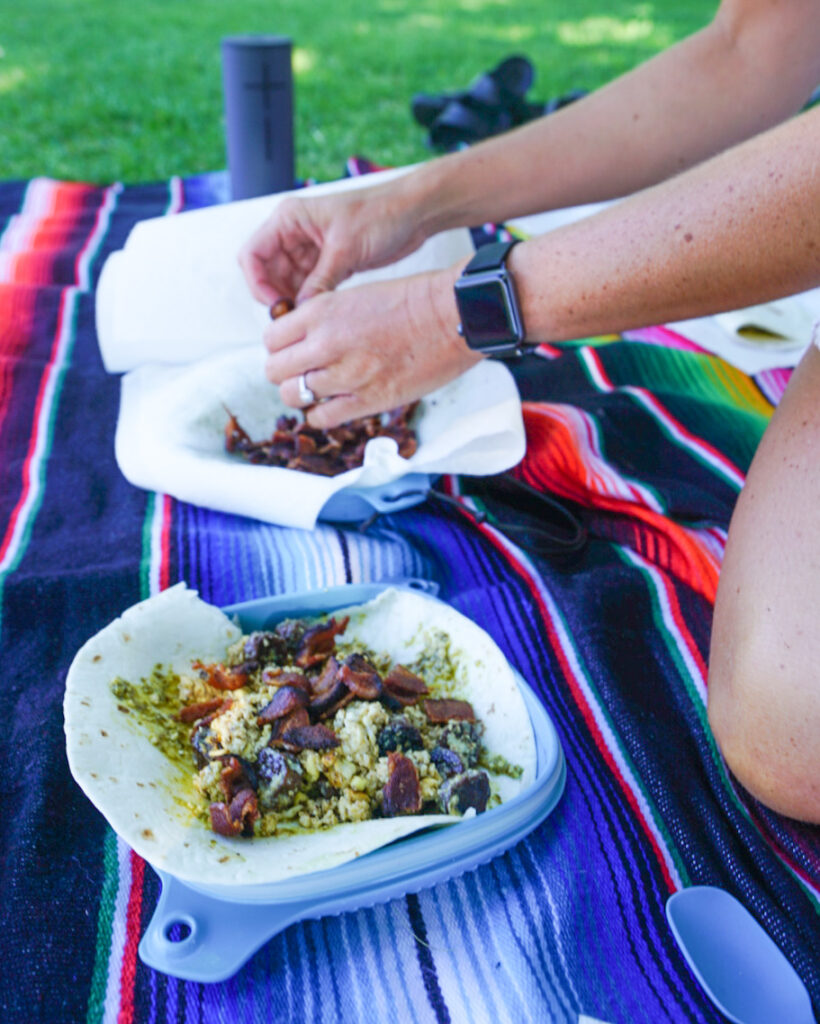 The 6-Piece Mess Kit:
The ultra-durable UCO 6-piece mess kit comes neatly packed, which includes a camp cup, extendable switch utensil set, lid/bowl combo, and is secured together with the multi-purpose reusable tether. The kit is dishwasher-safe, microwave-safe, BPA-free, and weighs 11oz (that's less than the beer I packed) and comes with a lifetime warranty!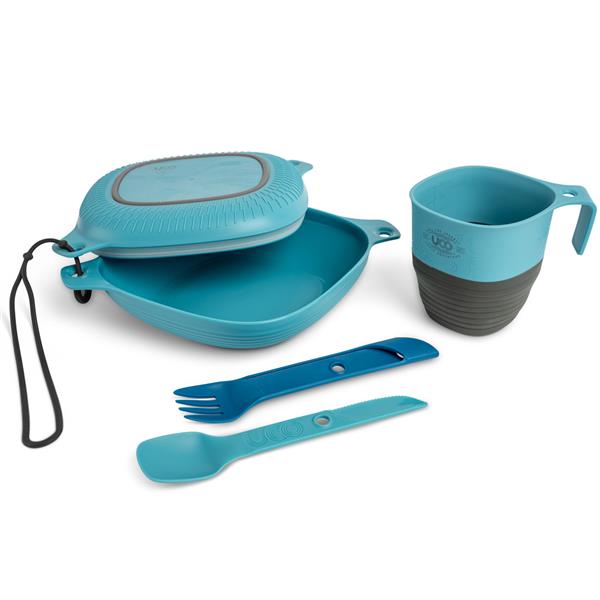 I also brought the mess kit along on our road trip down to Mount Shasta, California and up to Lake Chelan, Washington for some car camping. The mess kit excels as an ensemble as well as used individually.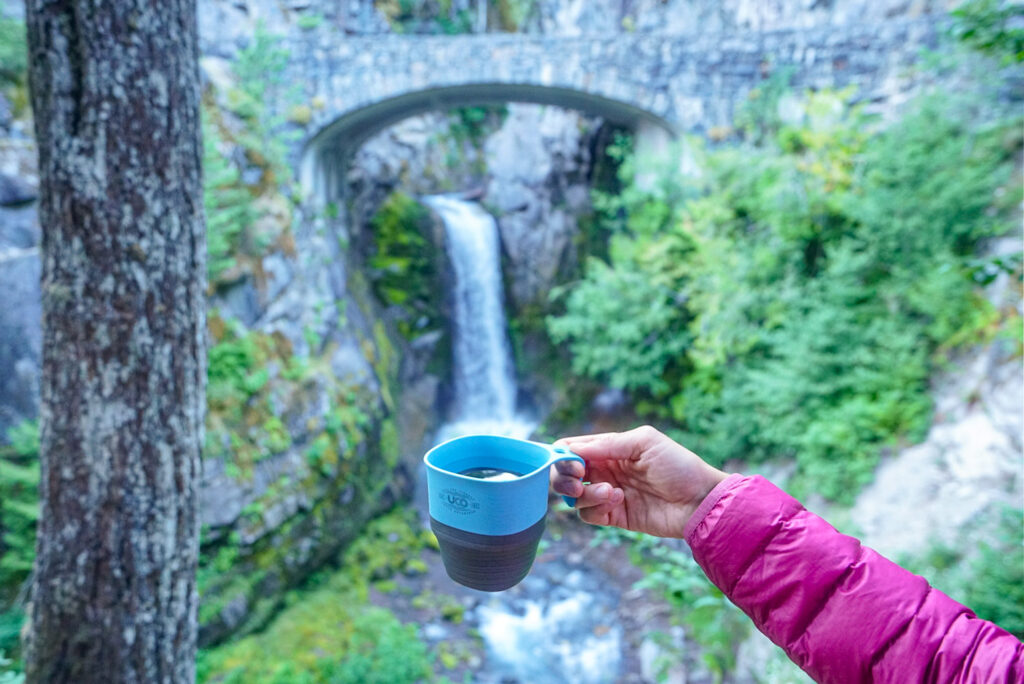 I personally love the collapsible camp cup. It's the perfect ultra-light backpacking essential, which takes up minimal space, weighs next to nothing, and comes equipped with a carrying hole. The upside of having a camp cup for your fresh morning mountain brew is worth the weight every time. The cup also features a 12oz measuring cup, which is perfect for backcountry freeze-dried meals and anything else you may need to measure out.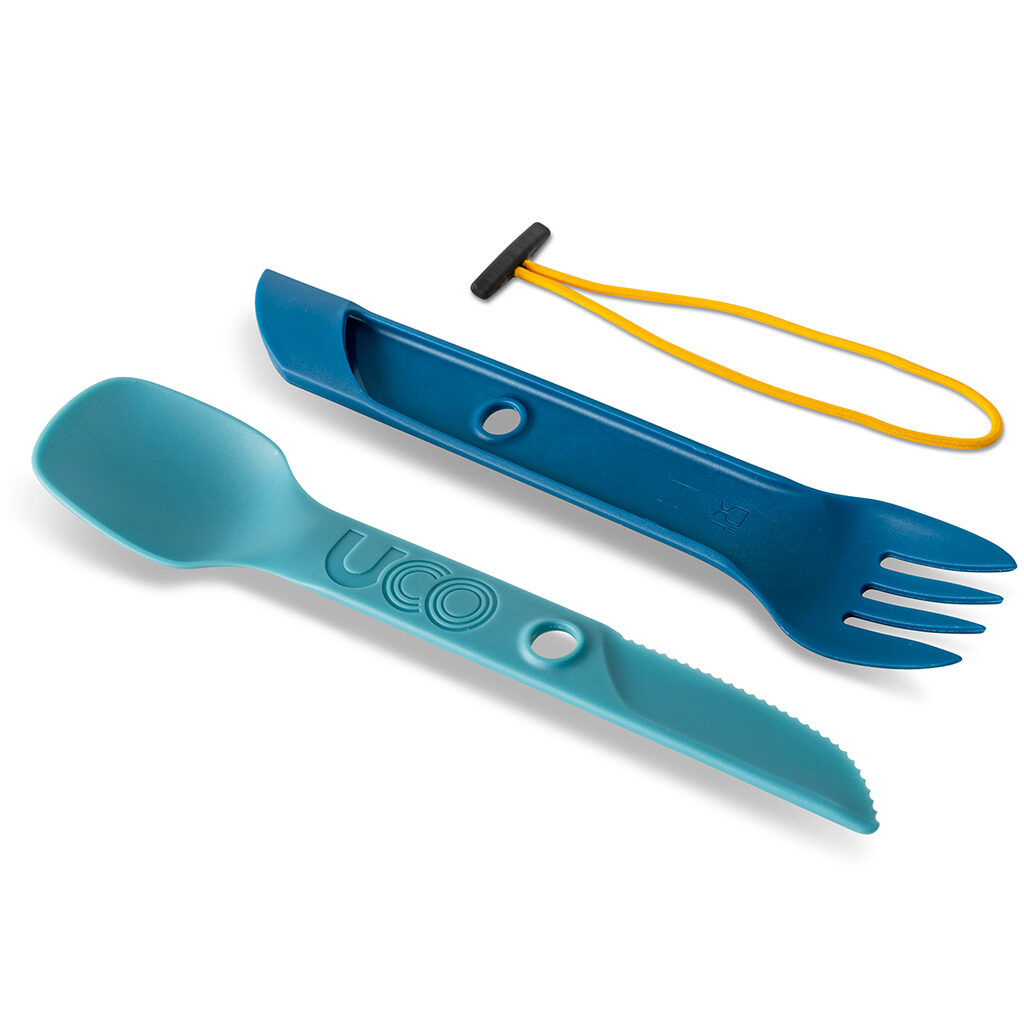 The switch spork utensil set is another stand-alone backpacking/camping essential. It features a spoon, spork, and knife which all nestle together neatly and attaches nicely to the outside of the bowl and lid. The spork and spoon can connect together for extra length which serves as a perfect extension for cooking, deep containers or reaching into a freeze-dried bag without getting your hands dirty. If you're worried about weight/space, you can forgo the Lid and bowl and utilize the spork/spoon and cup combo.
In order to maximize weight and space, I usually backpack with the camp cup, switch spork utensil set and a pot which doubles as my bowl/plate. You can figure out what combo works best for you and dial in your set up.
On this specific trip, we were glamping and weight and space were the least of our worries! The mess kit excels when it comes to car camping, glamping, and picnics. The serrated knife portion of the spoon is surprisingly sharp, ideal for food prepping and sandwich making. The switch spork also worked great as a spatula over the Flatpack grill's open flame in addition to cooking on the cast iron pan.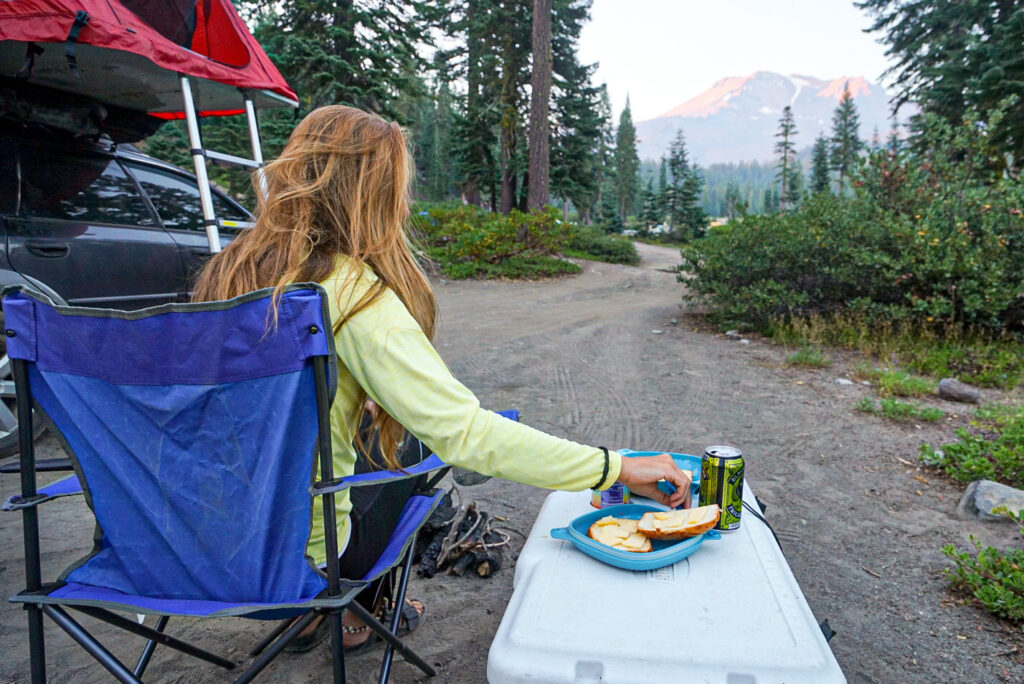 The bowl/lid is perfect for two people, it works great as a cutting board and it neatly contains the collapsible cup. The lid features a nice leak-resistant silicone gasket around the rim, therefore ensuring any left overs don't spill out while transporting.
After using the kit, we cleaned each item and hung them out to dry using the multi-functional reusable rubber tether, which holds the mess kit together.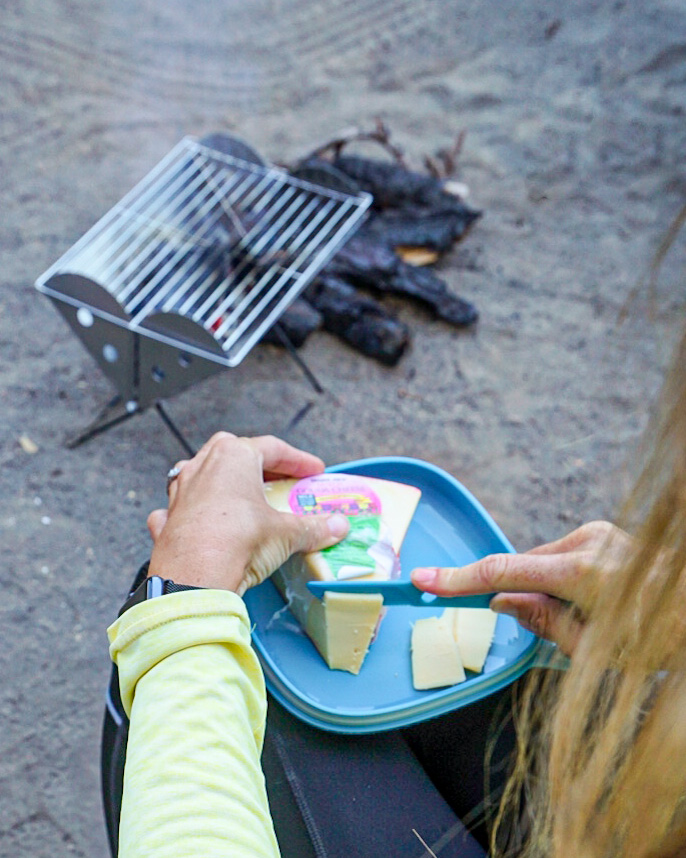 The opportunity to combine UCO gears Mess kit, Sprout+, and the Flatpack grill/fire pit automatically upgraded our car camping trip to a glamping trip. It all comes together to create the perfect camp and glamping experience. I truly loved the versatility of each piece of the mess kit to be used as a stand-alone item in your backpacking set-up or to be used all together while at camp/on the road. It was easy to use, easy to clean, and easy to keep all in one place. I'm so stoked to add the mess kit to my backpacking and car camping essential list.
– MAX Djenohan
https://www.maxdjenohan.com