How to Get Internet Signal While Camping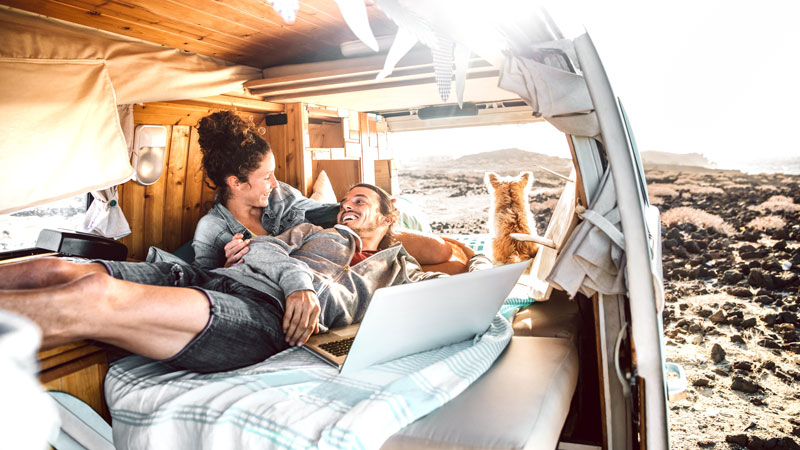 Most of us like to think of the perfect camping trip without the need for technology or any screens. However, in today's world, that isn't always possible. If you are a freelancer who needs to turn something in by a deadline, you are still in the midst of trip planning, or you simply want access to your messages and social media accounts, then there is hope for you.
The truth is that while being outside without distraction can be nice, sometimes it is necessary to have WiFi. So if you find yourself in this boat, you are in the right place. Let's talk about the many ways you can get WiFi no matter where you and your tent travel.
We work from the easiest and arguably cheapest options throughout our list before moving down the list to some of the more expensive options that might require a longer-term commitment.
1. Consider campgrounds with WiFi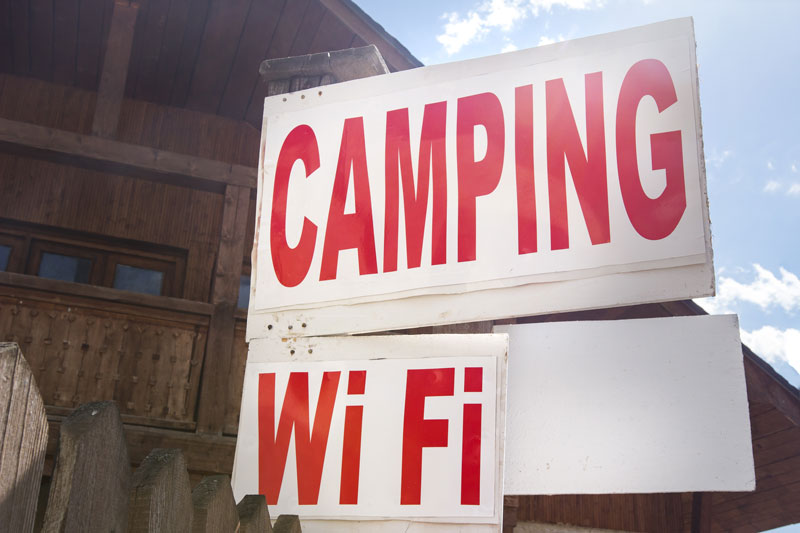 Before you get sucked into various coverage plans or buying extra devices to get WiFi on your camping trip, why not look for campsites that already have WiFi? Certain campgrounds have cables running under the site bringing the coveted internet connection to the site.
Depending on where you want to camp, some states have compiled lists of state and national parks that have campgrounds with WiFi. Keep in mind that this doesn't mean that the entire site will have a connection. You might have to look around for a bit or go to a designated WiFi area.
Don't know how to find these campsites? You can use popular camping search sites like AllStays to filter the campsites in your intended area to only include those with some WiFi connection. You can also run your own Google search using keywords like "campsites with WiFi in Colorado." List of sites with WIFI by U.S. state.
You might also consider booking a spot at a KOA campground. Although these aren't always known for the best views or privacy, they do have desirable amenities. Almost all of them have a WiFi connection in at least part of the site, and many tent pitches even have plug-ins for laptops or charge your phone.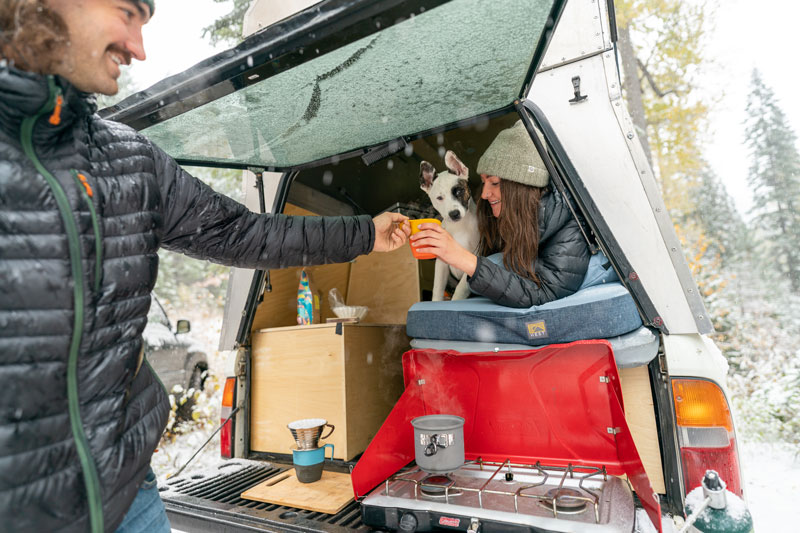 2. Get up high
If you want to go wild camping or intend to go backpacking, you won't have the option of finding a verified campsite with WiFi. Instead, before you pitch up for the night, try to find a space higher than some of the surrounding land. The clearer this area is, the better. Unfortunately, WiFi has a hard time cleanly getting through forests or rock walls.
3. RESEARCH COVERAGE PLANS
There are many smartphone providers in North America, and they all have slightly different coverage in the States. Currently, Verizon has the best coverage, covering 70% of the nation. AT&T closely follows them with 68% coverage, then T-Mobile with 62% and coming in last currently is Spring with only 30% coverage.
Research the providers' coverage in your area or where you think you will camp the most. For example, even if Verizon covers 70%, they might not have coverage in your desired area where T-Mobile might.
4. USE YOUR SMART PHONE
Once you have bars of connection, you can use your smartphone in a variety of ways to provide your laptop with a WiFi connection. Just remember that laptops use more data than a smartphone, so be prepared to pay for the data you will use or have a large enough monthly plan.
Tethering
Basically, if you use your phone as a tether, it acts as the WiFi router for your laptop. It uses your phone's wireless data to do this. Some cell phone providers let you openly tether so long as your data usage stays within your monthly plan. If you have unlimited plans, they may or may not allow tethers. Also, some of them will add on an extra charge.
USB tethering
You still have options even if your cellphone provider doesn't allow tethering. Most smartphones nowadays let your share their cellular data using a USB cable. Luckily, cell phone providers often don't charge extra when you do it this way, but you still need to ensure you have enough data.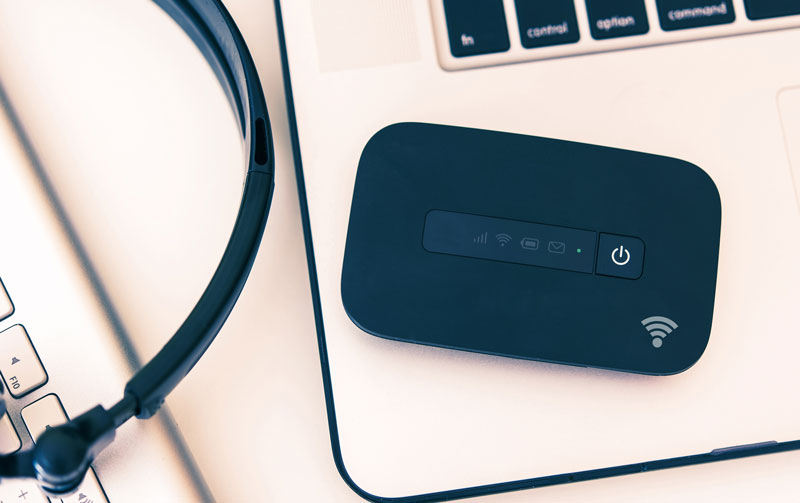 5. Bring a portable hotspot.
Your phone isn't the only device capable of harnessing the power of wireless WiFi connections. Getting a portable hotspot can also help if you don't feel like getting a more camping-optimized cell plan. Most cell phone providers and plenty of other companies sell personal WiFi hotspots with varying data plans. You will often find these called MiFi devices.
When you look for a portable hotspot, you want to find a blend of high-performance in key categories. These include:
Battery life
Supported devices
Coverage
Price
Antenna range
Although it can be tempting to get the cheapest option, it is worth investing in if you intend to use this quite a bit.
6. Use a cell phone antenna booster.
A cell phone antenna booster is a handy little piece of equipment. It helps you harness more bars when you find you are still in cell service but too low to do anything effectively. You can even use your car's antenna to help boost the likelihood of finding more bars of connection. There are also cell phone boosters available, many great examples of which you can find on Amazon.
7. Commit to satellite internet.
Intending to find yourself way out in the boondocks frequently but still need connection? The best answer is likely satellite internet, although it is also likely to be the priciest option. It does allow you the greatest freedom, though, since satellites now offer coverage over almost all of the planet's surface.
Although satellite internet offers freedom, it doesn't offer lightning-fast speeds. In other words, don't intend on taking your gaming station out with you. It won't be able to keep up.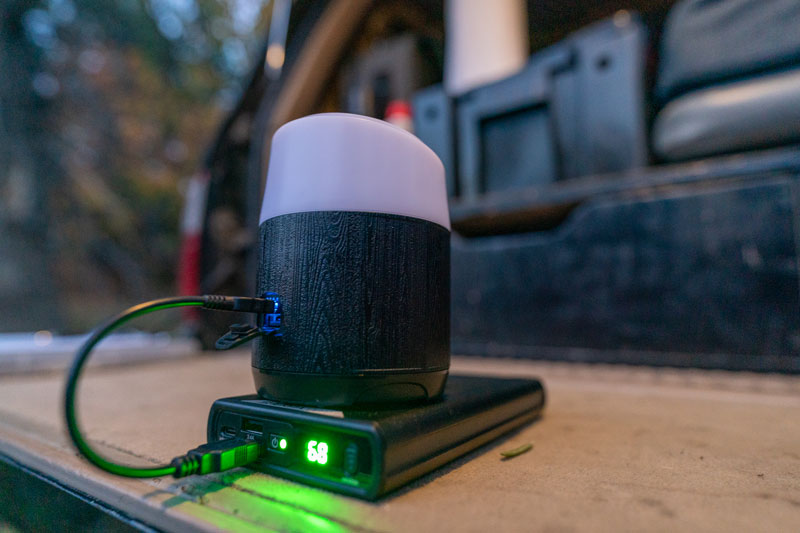 Prepare to Work Without Wifi
Don't forget that you can also work offline nowadays without WiFi. If you need a connection to work on an assignment instead of jumping on a video call, you can use offline features without worrying about a connection. Microsoft Word offers an offline version, as does Google Docs or Google Sheets. These effectively backup the work to your laptop and only upload it when you connect to WiFi.
You can also save pages from the internet on your laptop and navigate on that single page. You won't be able to click onto another part of the website, though, until you get back to connection.