NORRA Mexicana 1000 – Van Life: Fieldtrip 005 with Aidan Klimenko
The dash clock of Chris' truck read 11 pm when we got a text on our satellite unit from the race van reporting they'd broken their shift rod, 108 miles from the end of day three and hours away from us, yet we were their only support. Having crossed into Southern Baja, México earlier that day, not only did the remaining hour of my 28th birthday get lost to a time zone change, but it also meant it was actually midnight, and that we'd be getting less sleep than any of us hoped for.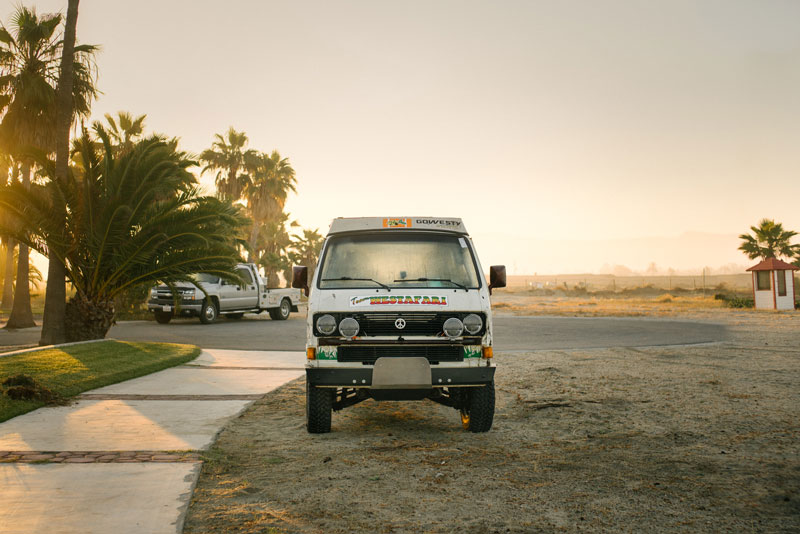 My job, as usual, was to document the adventure, which in this case was GoWesty's entry in the 50th annual NORRA Mexicana 1000, a 1300 mile rally from Ensenada to Cabo–the entire length of Mexico's dry and dusty peninsula–renowned in the off-road community for its ability to destroy vehicles. Not only did the race provide an opportunity for a week of fish tacos and unlimited beers, but to GoWesty, a company built on and dedicated to restoring VW Vanagons, it was an opportunity to demonstrate the worthiness of the German engineered four wheel drive variation of the retro van, simply known as the 'Syncro'.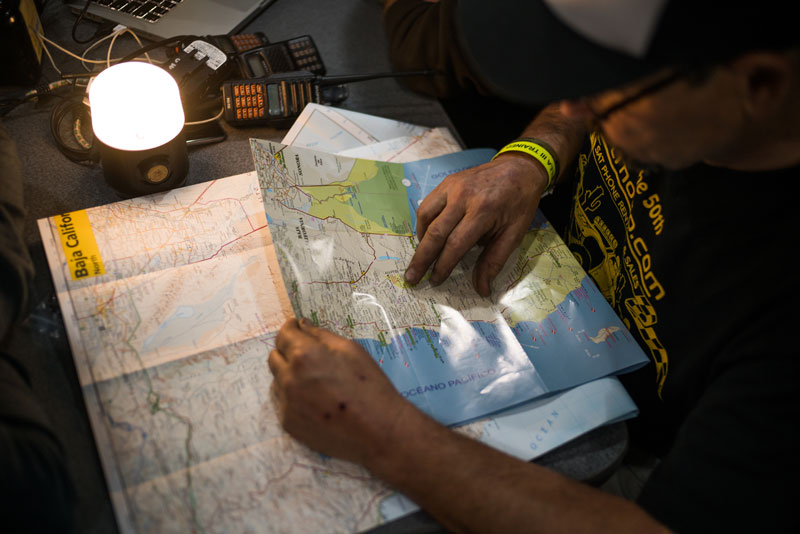 To most, the hard-edged, bread-box-shaped-disco-era transporter often synonymous with peace signs and puffs of smoke (both mechanical and non…) is as far from an off-road vehicle as could be. Lined up next to the quarter-million-dollar trophy trucks at the start line in Ensenada, our rig stuck out like a sore thumb–a red, green and yellow 'Rasta' themed thumb. All the more motivation to finish.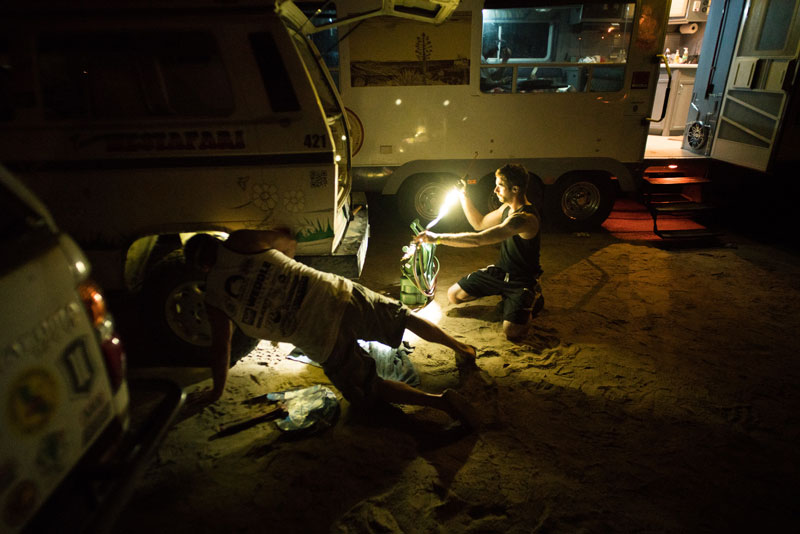 We bought some tacos knowing the boys would be hungry after nearly thirteen hours of driving, and made our way up the track to find them. We caught up to the now truly "manual shift" van somewhere around 2:30 am, and helped them hobble back to camp where we assessed the damage, drank a beer, set our alarms and slept for a measly hour and a half before waking up to break out the welder.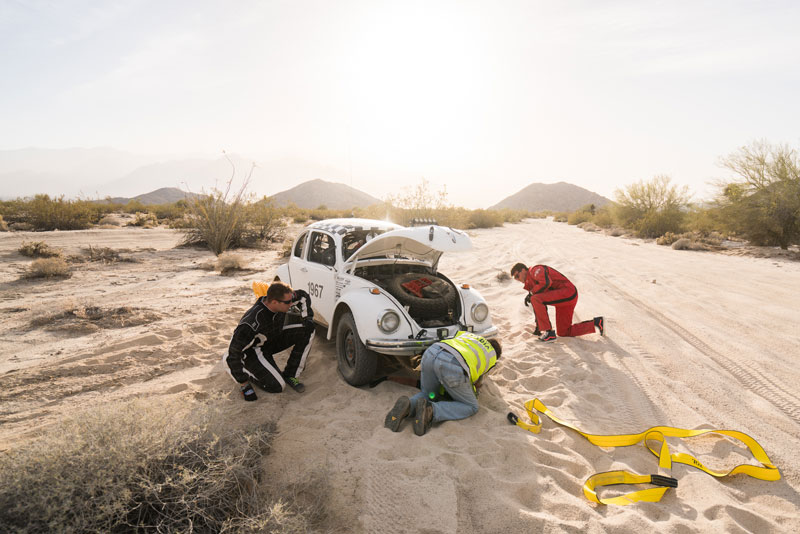 Apparently in a race like this, the finishing vehicles aren't necessarily those that don't encounter breakdowns, rather those that have the right spares and tools for when the inevitable disaster happens. The shift rod didn't keep us from the finish line, it just ensured that when we did cross that line, we felt that much more accomplished and capable. Almost, dare I say, like we deserved it more than we would have had nothing gone wrong.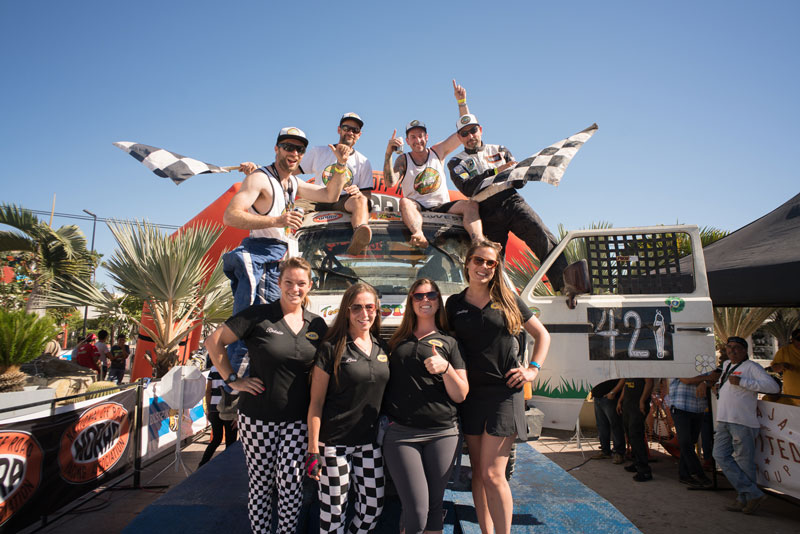 While I do own and live in one of these old vans, I likely wouldn't have found myself delivering tacos to my friends racing a semi-broke, thirty year old van in the middle of the desert had I not been invited into this crew to document. There's something intimately special about being given an opportunity to not only observe, but participate in the tensions, hopes, apprehensions and finally, the accomplishments of a group of people who have been working towards something for as long as these guys have. It's experiences like these that make me stop and objectively look at where I am, what I'm doing and how I got there that make me truly appreciate the unpredictability of this 'life on the road'. Never stop exploring, right?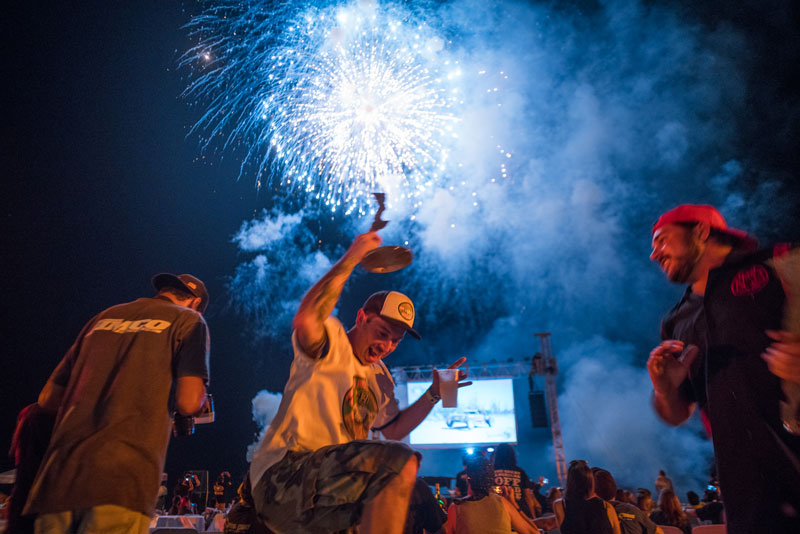 And the best part is, I have no idea what's next.
Aidan Klimenko is a photographer/writer who has been traveling the Americas in his VW Syncro van for the last 3 years. Along the way he's captured his journey, the good and bad. You can follow him on Instagram @aidan.klimenko or you can check out his full work at www.iamaidan.com/