Oregon Splitboarding – FIELDTRIP 008 with Colton Jacobs
Photographer, snowboarder, and full-time wanderer, Colton Jacobs is a man of many talents. Building out old vehicles, charging uphill earning turns, or behind the lens capturing stunning photos, you know he's always going to be a man on the move. Here's a collection of his favorite photos taken from a recent trip to Bend, OR for a splitboarding tour through Oregon's many volcanoes.
…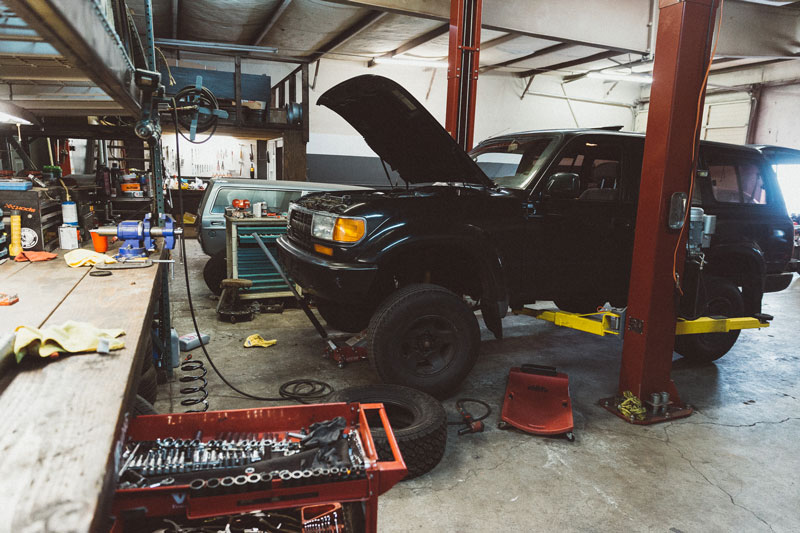 The new rig, a 1994 Toyota Land Cruiser. My first order of business was visiting my good friend Alex's garage in Bend Oregon where we installed a 3" OME lift and 35" tires, the essentials ya'll. The rooftop tent comes next.
Alex has great vision in cars, especially Land Cruisers. Check out some of his work on Instagram @FitGarage.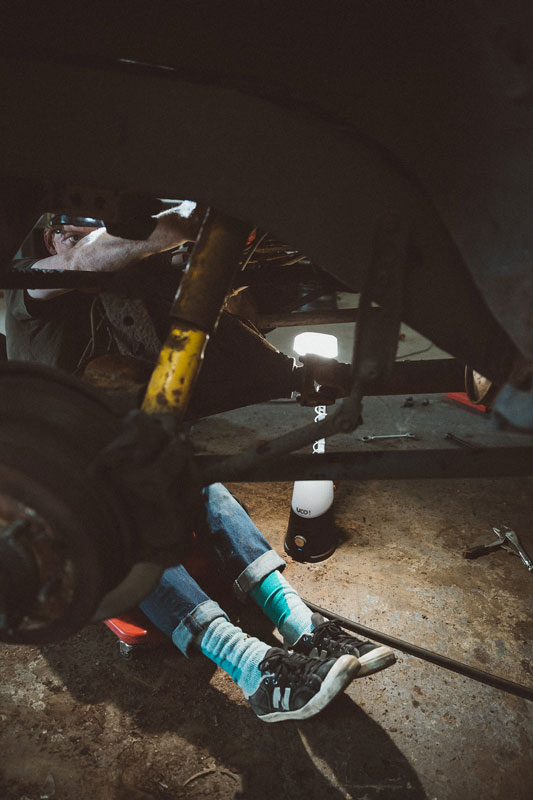 Nothing comes easy on rigs that are 20+ years old. We had to get creative with cutting wheels, saws and welder to remove the shocks and bolts that rusted and stripped. In the dark underbelly of the LC the Sitka+ and X-120 headlamp were bright tools that proved nice to have to prevent me from cutting something essential.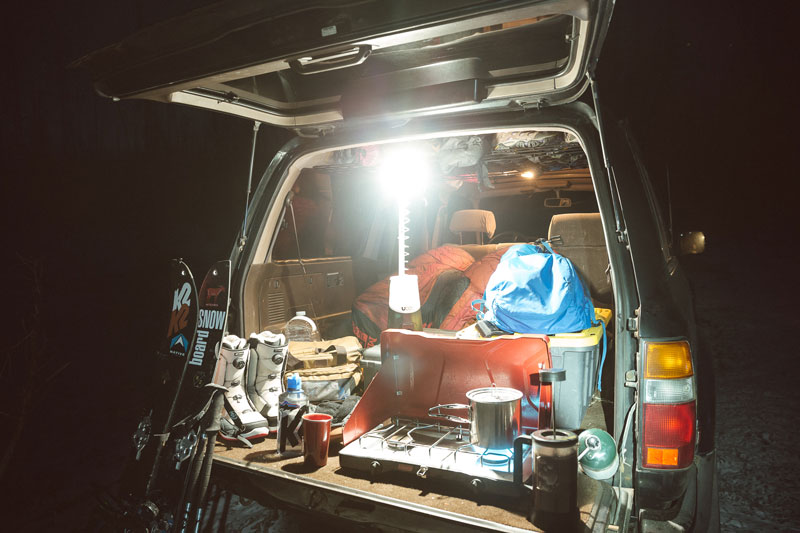 Although my trip down to Bend was primarily focused on beefing up the cruiser, I've learned to always be ready for an impulse adventure by leaving my splitboarding, backpacking, and cycling gear in the Land Cruiser. True to nature, my friends Stratton and Destry called with a plan to climb one of the mountains visible from Bend the following morning at 4am.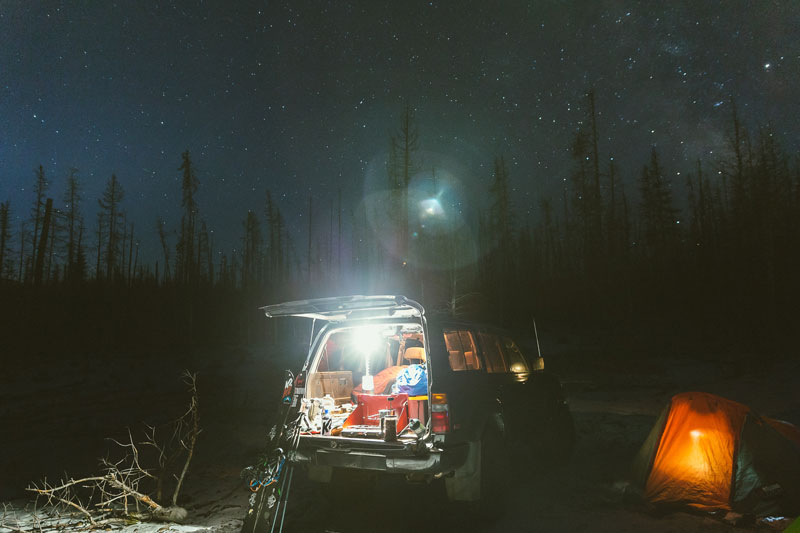 I met the boys at the trailhead for a 4am pre-climb apreś. Coffee and oatmeal under the stars of freezing cold Central Oregon. The long snowy, dirt road to the trailhead was a nice test of the newly installed suspension and 35" tires. I was pretty happy to not be driving my VW Jetta down gnarly roads anymore…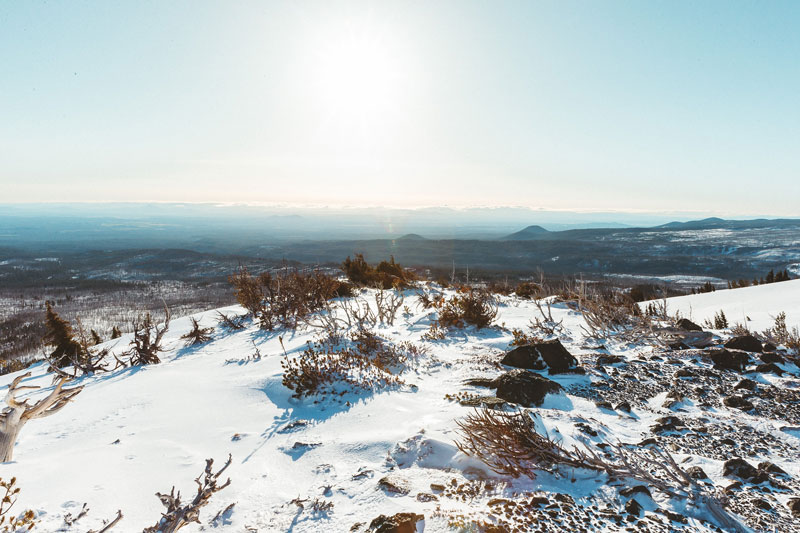 Looking south back where came from and where we snowboarded almost all the way back to the car through the burnt forest. Its hard to explain just how much you grow to appreciate trips in which you don't have to split ski out.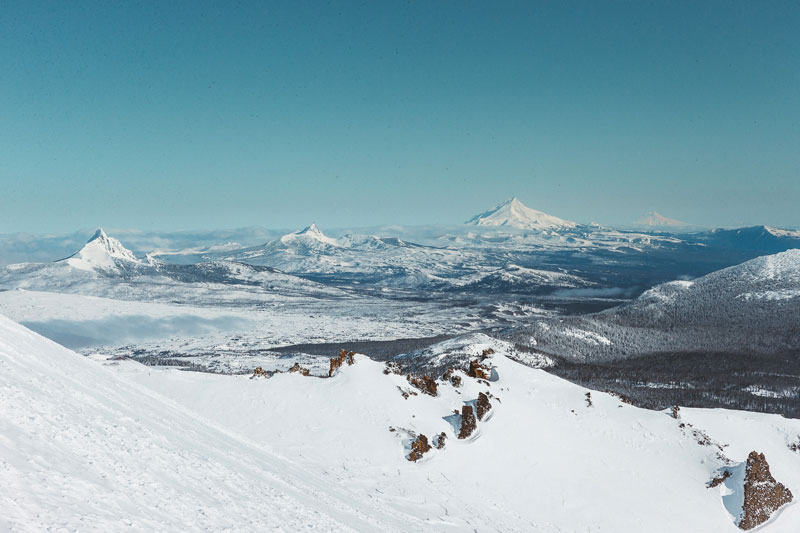 The northern lineup, can you name them?
Mt. Washington, Three Fingered Jack, Mt. Jefferson and Mt. Hood. Oregon undoubtedly has some of the best volcanoes to climb in the spring.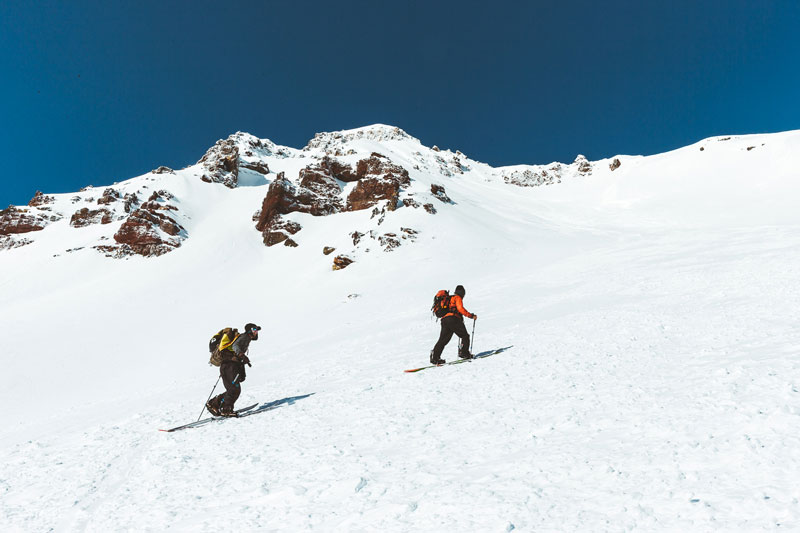 Stratton and Alex eyeing up the options and identifying concerns. Shortly after this image we dug a pit and concluded the snow was too unstable to ride what we had in mind so we played it safe. Above you can see a nice crown line and beneath our feet is the debris field.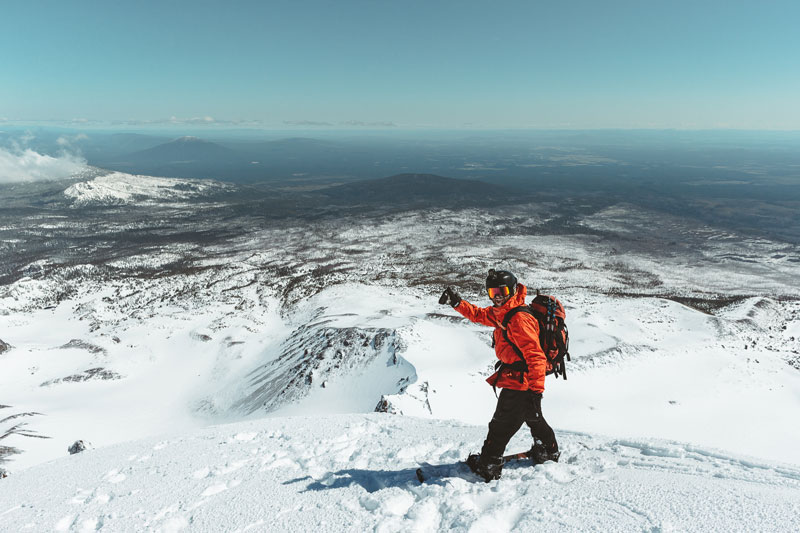 Thumbs up! All smiles for the next 2000 feet.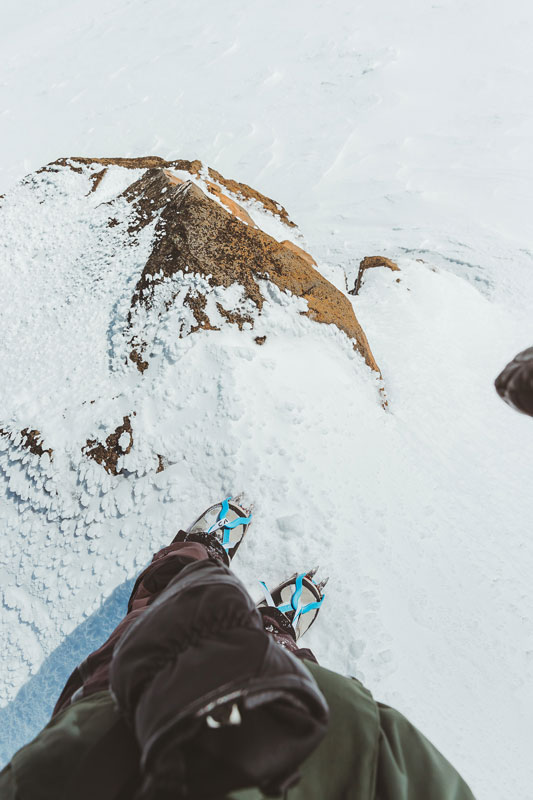 Looking through the viewfinder while balancing on a narrow perch, sometimes Reward > Risk.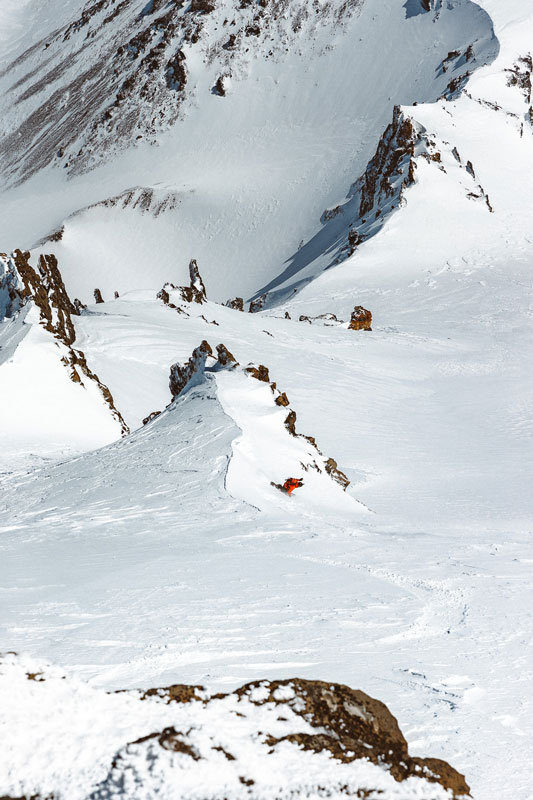 Stratton flows with the terrain. As a photographer, looking at these landscapes and surveying your options can be a little overwhelming and I never like sitting at the bottom while watching the crew climb without me so I tend to always join them to the top.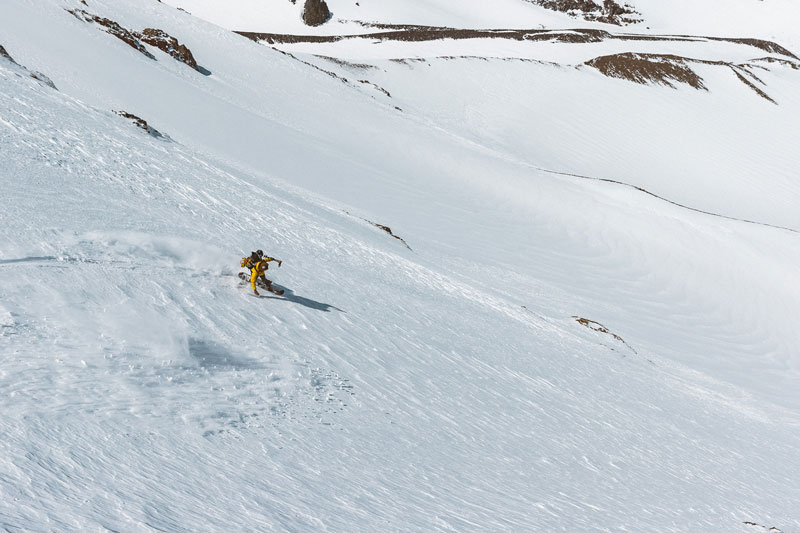 Destry planned on camping out in the mountains for the next 5 days or until he ran out of food, watching him ride these big open lines with such a huge pack was entertaining and impressive. At the end of the day he parted ways from our group and rode into the distance like a real backcountry cowboy, pots and pans jingling all the way.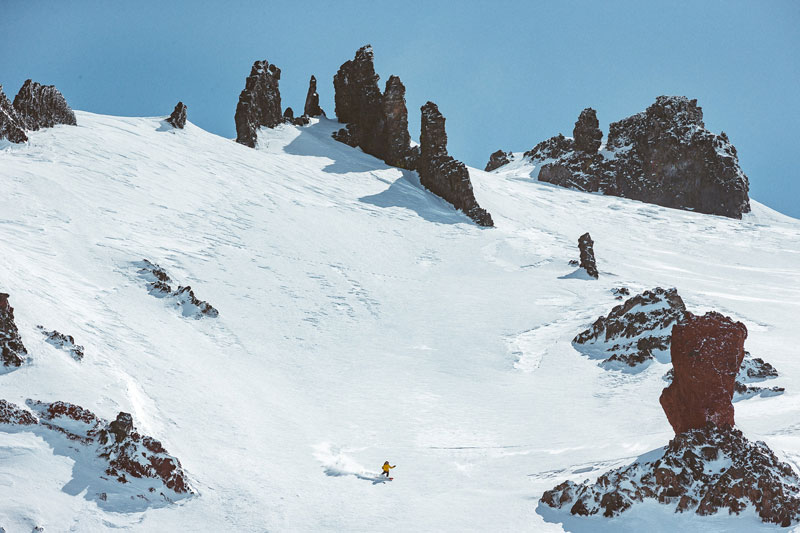 A packless Destry with all the room in the world to lay some beautiful turns. Remember how I just said I don't like to sit at the bottom and watch the crew climb without me? Well, in this instance I opted to sleep on my splitboard rather than climb up a second time. . . I sunburned my face pretty pretty severely.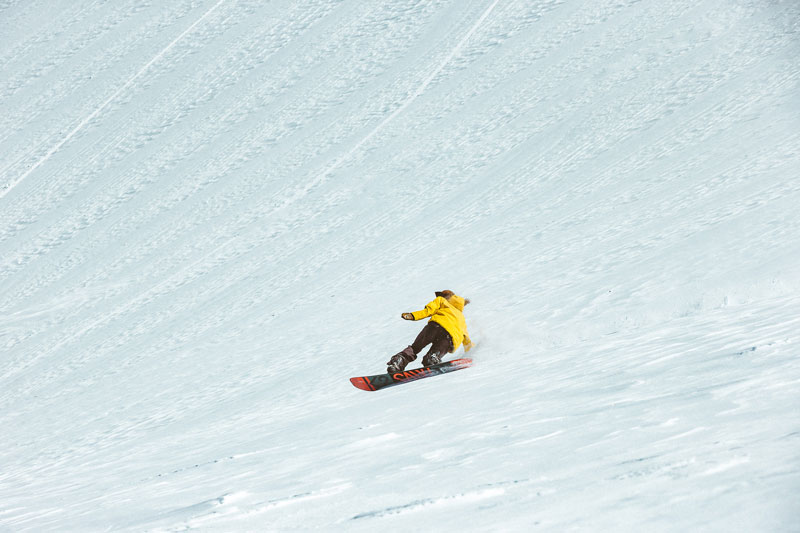 Simply put, I like this one.
…
Colton is a Seattle-based photographer who just moved to Bend, OR.
To view Colton's body of work, go to www.coltonjacobs.com or check out his Instagram page @coltonandrewjacobs