The Cheapest Camping Food Options for a Tight Budget
Food is key when you're camping. You can't live on hot dogs all week if you want to keep your energy up—and it's easy to get tricked into thinking you have to spend tons of money on freeze-dried meals so that you can eat well while in the rough.
The thing is, it's surprisingly easy to put together a few great campfire meals for breakfast lunch and dinner—and you can do it on a budget, too. You'll need a few basic campfire cooking tools like foil, campfire forks, pie irons and possibly a grill for the fire. You're also going to need a mess kit like this 6-piece kit, which includes everything you need for any campfire dinner you can create. Beyond that, you'll just need some ingredients so that you can try out some of the easy and inexpensive recipes below!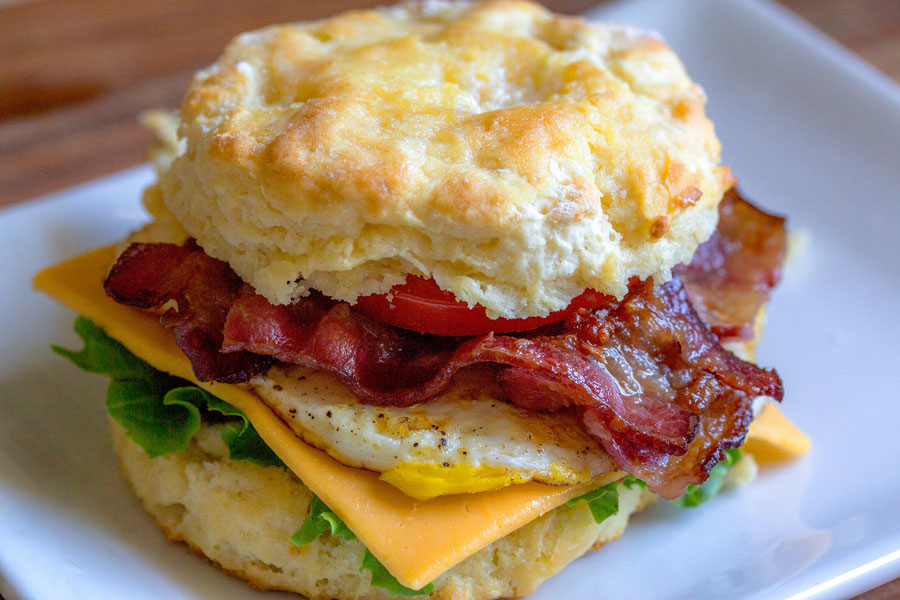 1. Sausage Breakfast Sandwiches
For this recipe, get some sausage patties, English muffins, and either a grill to put over your fire or foil so that you can make foil packets. Grill the sausage—or wrap it in foil and let it cook over hot coals. While you're doing that, use grilling forks to toast some English muffins. Once the sausage is cooked, top with cheese and whatever condiments you like.

If you have pie irons handy, it's easy to turn this into a sausage, egg and cheese sandwich. Use oil or cooking spray to grease the inside of a pie iron, crack an egg into the iron, and cook it over the fire for about two minutes per side.
6 Piece Mess Kit for Eating and Food Storage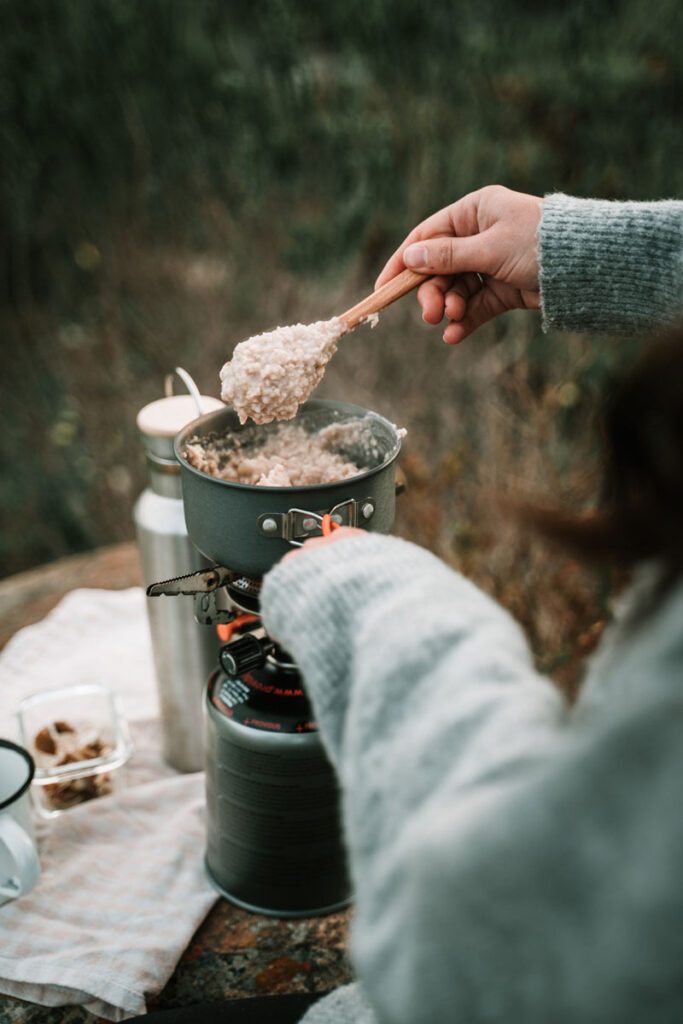 2. Oatmeal
Oatmeal is an essential if you're camping in the spring or fall because it's a great way to warm up by the fire on a chilly morning. It's a foolproof recipe, too. For this, you need quick oats, water, and a pan to heat your water over the fire. You can also add some extras, like dried fruits or nuts. Top it off with granola and maple syrup for a hearty, easy breakfast.
3. Pie Iron Pizzas
This is a truly easy and versatile recipe. It starts with a pie iron and oil or cooking spray to grease the inside of the iron. From there, you've got options. Start with either bread or refrigerated pizza crust as your crust. You'll need pizza sauce and cheese. As to toppings, pick out your favorites, whether plain pepperoni or a supreme pizza with olives, onions, green peppers and whatever else you like. You're only limited by how much you can fit into the pie iron!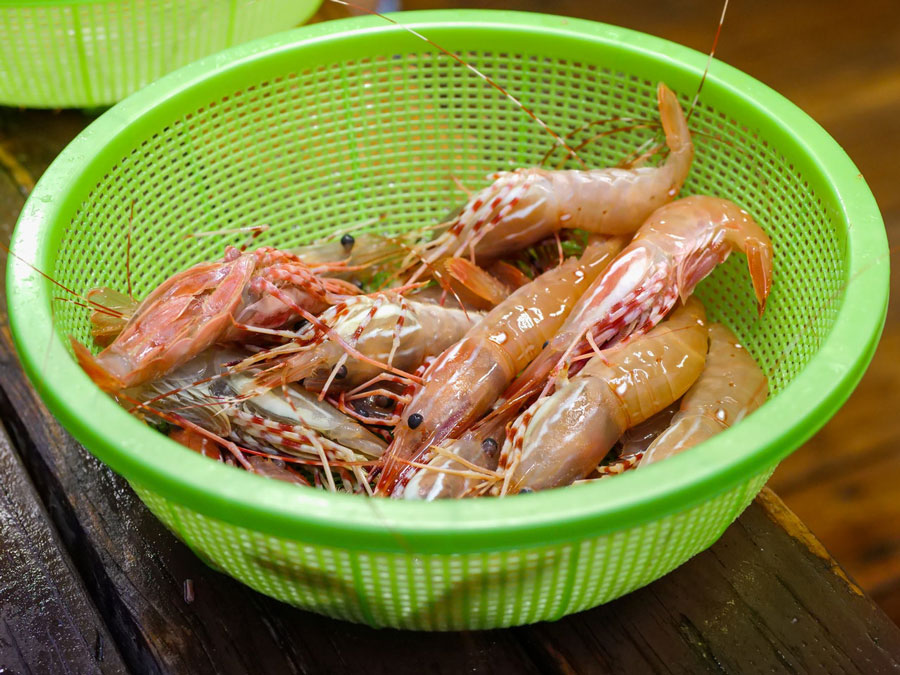 4. Campfire Shrimp Boil
Shrimp is an inexpensive way to enjoy seafood while camping—but if you really need to save, you can also skip the shrimp with this recipe and just use sausage as your protein. To put this recipe together, you'll need foil, shrimp, kielbasa and vegetables. Recommended veggies include ears of corn cut into two-inch chunks, potatoes, and lemon wedges, though you can also add tomatoes, zucchini or whatever else you'd like to bring along. Put everything into packets, top it off with a bit of garlic powder, butter and shrimp boil seasoning.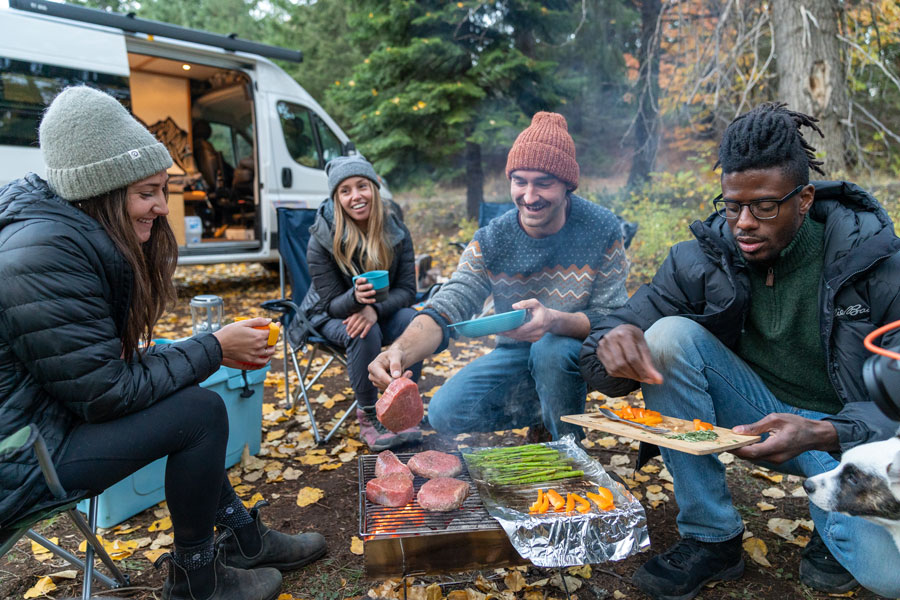 5. Sausage, Peppers and Onions
Foil packets to the rescue again! Although, if you've brought a cast iron skillet along, you can use that, too. For this recipe, sausage of some kind is essential. Italian sausage is traditional for this recipe, but brats and kielbasa work just as well if you prefer. You'll also need bell peppers and onions. Slice the onions and peppers into rings, then place them into foil packets or into your skillet along with the sausage links. Let everything cook until the sausage is finished, and then serve either on buns or eat it on plates straight from the packet for a gluten-free meal.
6. Campfire Kabobs
Kabobs are another versatile recipe that you can make on the cheap—and you can make them ahead, too. The basics include a protein, a marinade, and vegetables, plus skewers to put it all together. Beef, chicken and pork all work well as your protein of choice, and you can marinate them any number of ways, from Asian-inspired to lemon-based marinades. For veggies, you can choose just about anything: Onions, bell peppers, mushrooms, cherry tomatoes, zucchini chunks or even fruit like peaches and pineapple. Ahead of your camping trip, package the meat and vegetables in separate freezer bags, and when you're ready to eat, thread everything on skewers and cook on a grill over the fire.
7. Trail Mix
Trail mix is a camping essential. It's a no-cook snack that anyone can make on a budget—and like many of the recipes here, it's easily tailored to your tastes. To make your own, combine things like your favorite nuts, sesame sticks, pretzels, rye chips, Chex, cheese crackers, dried fruit—whatever tastes great and will leave you satisfied when you need a snack.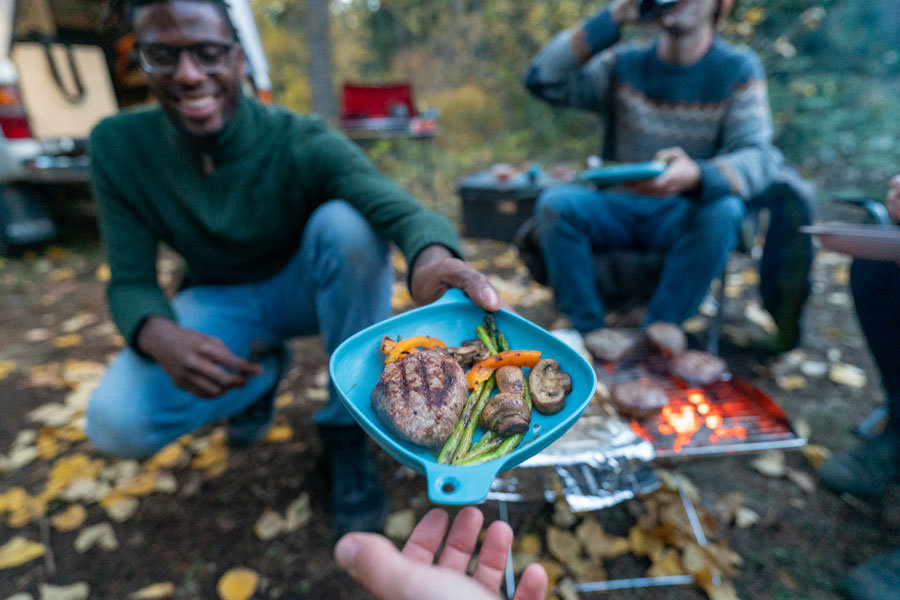 8. Potato Salad
Need a side to go with all the delicious things you'll be cooking over the fire? You can't go wrong with potato salad. This is a make-ahead dish that you can keep in the cooler until supper time—and it goes with all kinds of things, from hot dogs and sandwiches to kabobs and foil packet foods.
9. Campfire Sandwiches
You could always pack a selection of deli meats, cheese and all the other fixings for sandwiches while you're camping—but if you're taking foil along over the fire, then don't forget that you can use it to toast your sandwiches. Up for hot ham and cheese, or turkey and Swiss toasted on a croissant? What about pastrami on rye? Pick your favorite sandwich fixings, then wrap them in foil and let them warm by the fire for a delicious hot lunch.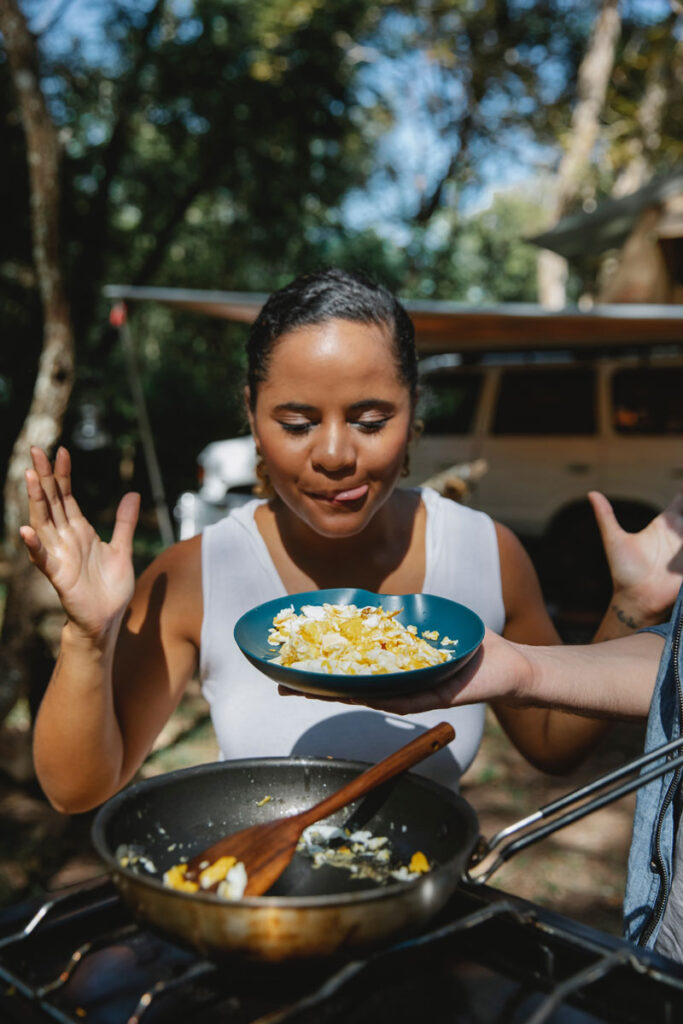 10. Baked Potatoes
This one is a camping classic that is easy to transport and even easier to prepare. Simply clean some spuds, wrap them in foil, and place them over hot coals to let them roast a while. When they're finished, top them off with your favorite baked potato toppings—butter, cheese, sour cream, green onions or whatever else you've brought along.

Campfire cooking is an easy skill to learn, and there are lots of great foods that you can make on a budget—no expensive pre-packed camp food or freeze drying required. Try a few of these recipes to make the most of your next camping trip!