#Trashtag EarthLove 2016 Giveaway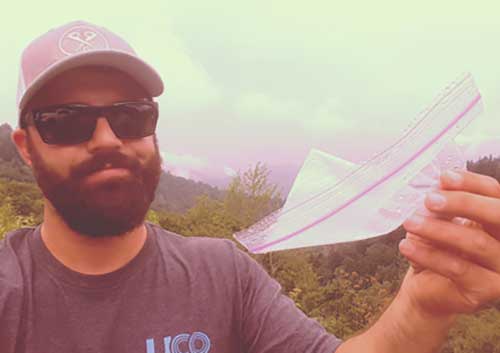 Earth Day is next month. But like many others, it bugs us that a lot of people choose to focus on bettering our planet only one day a year. We should be bettering our environment, from air and water, to earth and sea, every day. One way UCO Gear does that is through the UCO #Trashtag Project. This month, we're taking the #trashtag posts we share from users to a whole new level.
We want to hear about the organizations that have impacted your life by helping the earth. Here's how you can enter to give your favorite organization $100 and win a UCO Gear package.
1. Post your #TRASHTAG on Instagram. (Photo of you holding a piece of trash, you picked up)
2. In your description, tell us about the non-profit organization that you're nominating. Tag them if they're on Instagram too!
3. Make sure your posts are public so we can see them! Each person can post up to 5 times. Deadline is April 30th!
TrashTag Meetups
If you're in Tennessee on April 22nd, meet up and #TrashTag with Ambassador Kathy Karlo as she completes the last leg of her StayLocal Tour. Learn more here and RSVP to her trashtag cleanup here.
There are two great opportunities to #trashtag with pros coming up in North Carolina April 3rd 2016 and California April 3rd 2016 are coming up soon. Other great places to trashtag include parks, playgrounds, the beach and the trails.
The post with the most likes will win the People's Choice Award, which receives a UCO Gear prize package,too! Both winners announced on April 22.
So what are you waiting for? The #Trashtag EarthLove Giveaway Starts Now."