How to Have a Backcountry Happy Hour
When it comes to happy hour, there's no better way to do it than in the backcountry, surrounded by amazing vistas and nature. Here's our guide to having the best backcountry happy hour.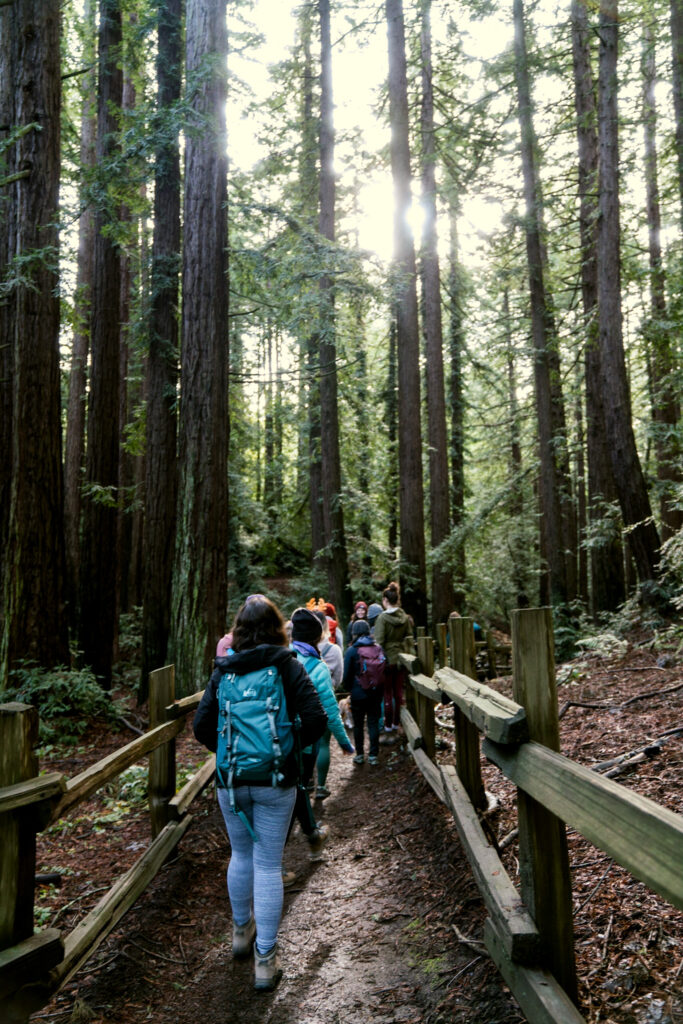 First step?
Grab a friend or two. The more the merrier, and the more to carry all your food and drink.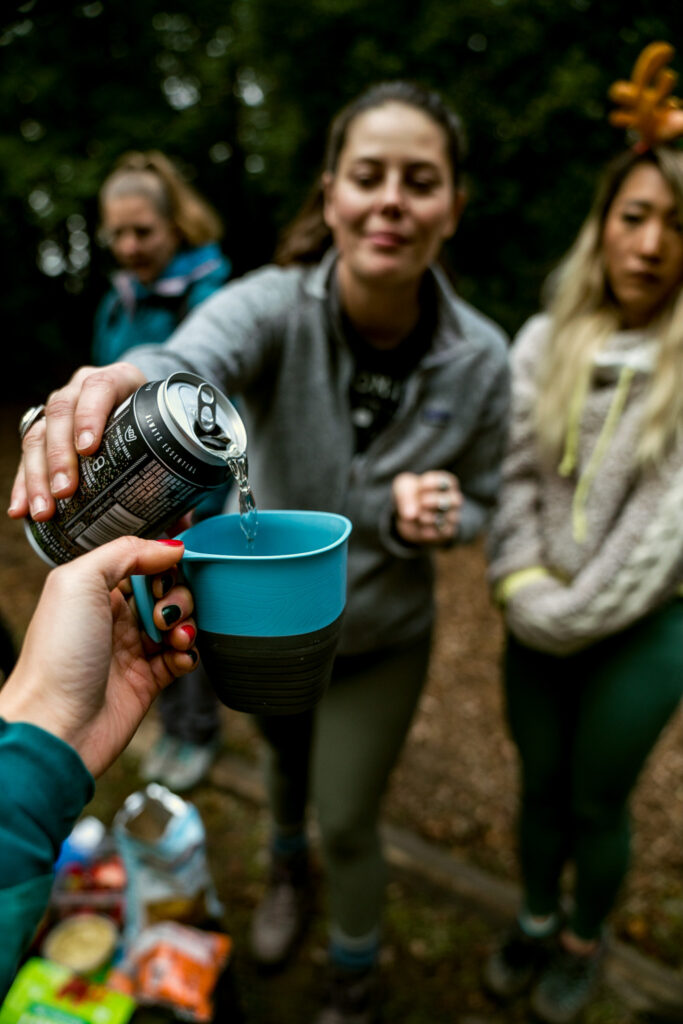 Pick a destination
It doesn't matter how far. It can be one mile out, or 5-6, or ten or more. My friends and I prefer shorter miles. There's more time for eating and drinking, and less time for misery with a heavy pack.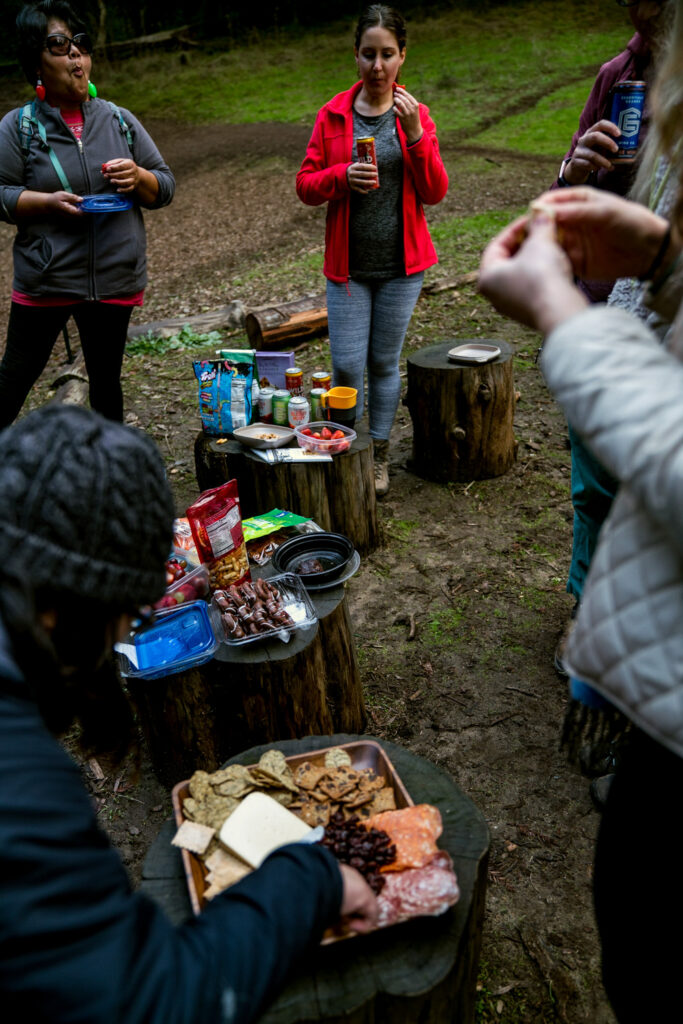 Head to the grocery store or farmers' market to grab your favorite snacks.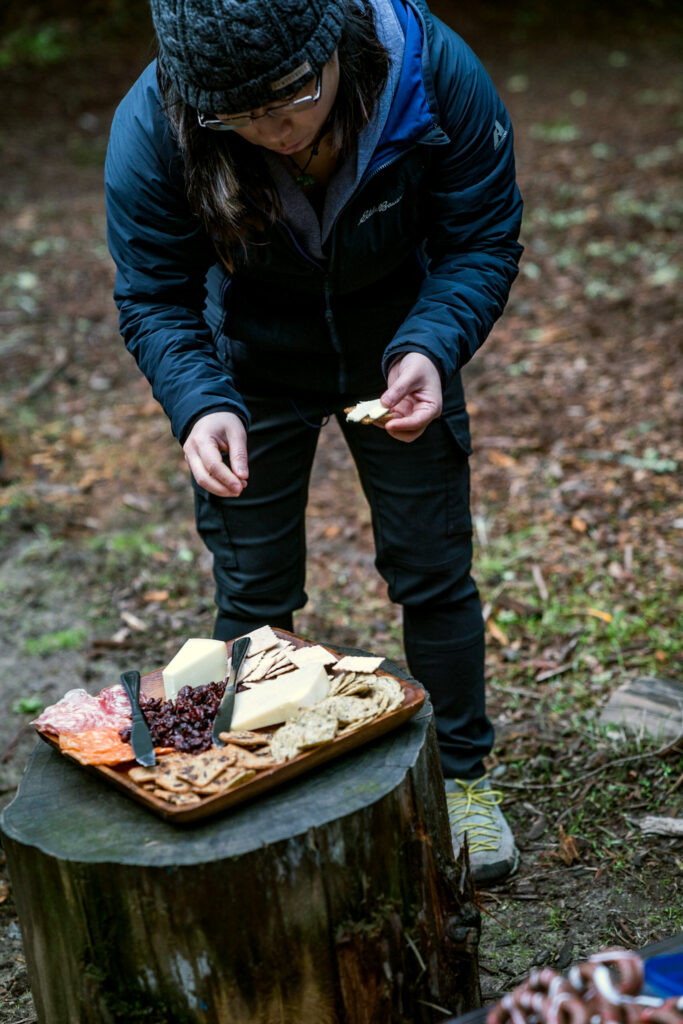 Cheese always packs well for happy hour in the backcountry. Hard cheeses, like romano, last longer, and do better without refrigeration. Soft cheeses are better for shorter trips. All that said, cheese should be enjoyed at room temperature, so a nice hike in will get them to the perfect temperature.

You don't have to look far from regular trail snacks. Nobody will ever say no to fresh fruits and vegetables on the trail. Trail mix, nuts, gummies, and dried fruit are all great accompaniments for backcountry libations.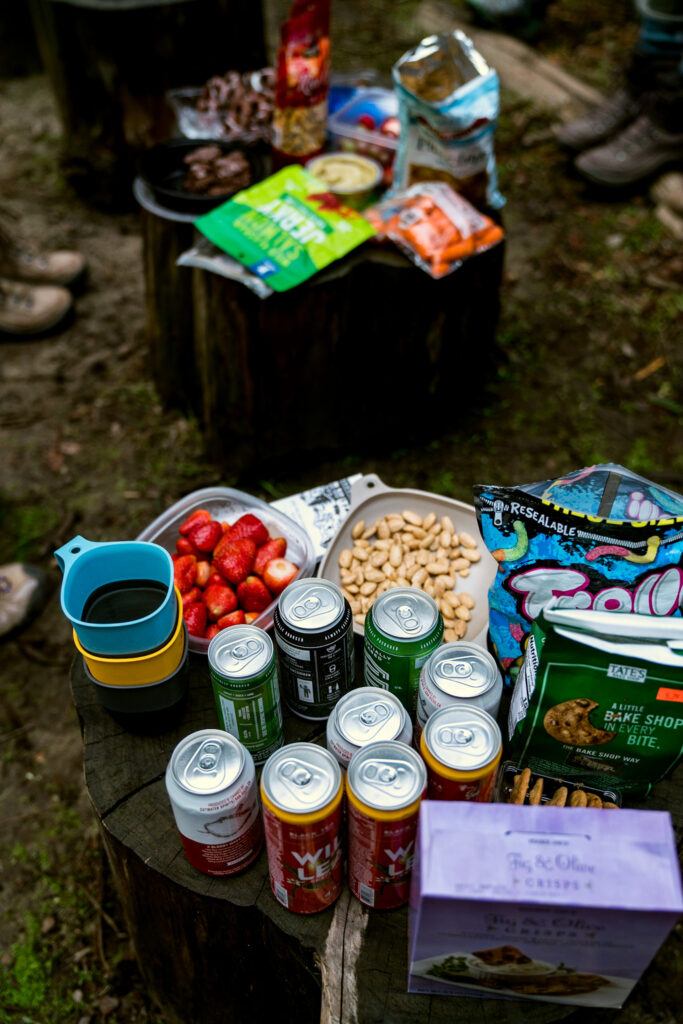 Jerky or cured meats are always excellent picks and don't mind being squished into a pack. Crackers are a risky choice with a high crush factor, but they're always a very welcome addition to any charcuterie plate.
If you're planning in advance, sneak out packets of jam and honey from a breakfast spot or hotel to sweeten your happy hour.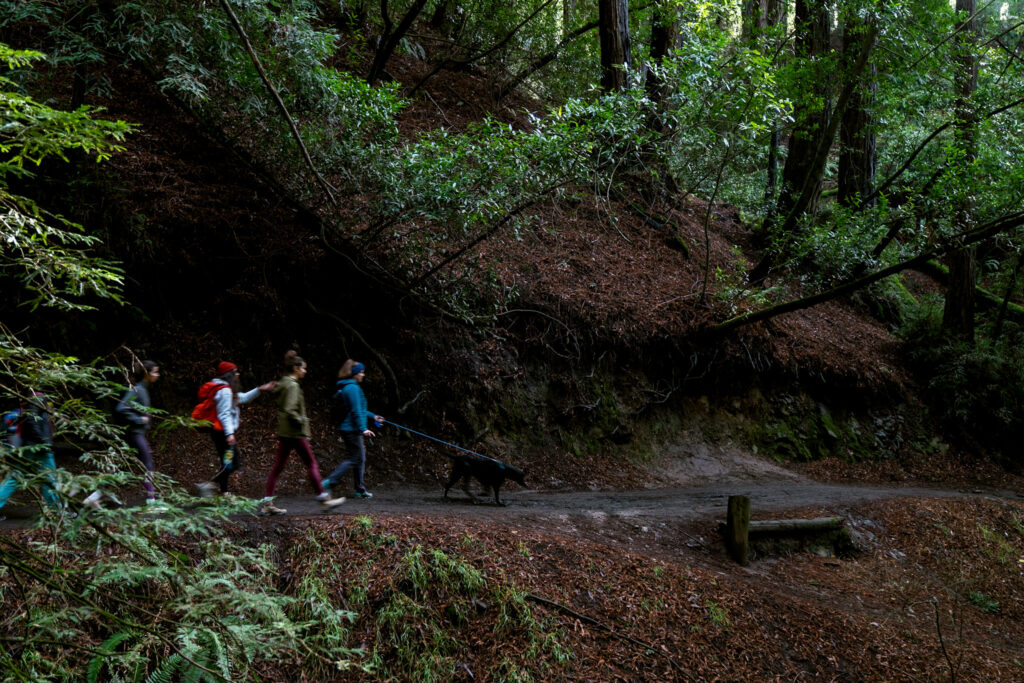 The sky's the limit when it comes to what goes in your belly.
Don't forget your drinks of choice
Canned beers, wine, and cocktails always fare better than glass containers. Wine and liquor can always be packed into flexible containers and flasks. Going non-alcoholic? Grab your favorite tea, electrolyte tablets, or powdered drink mixes.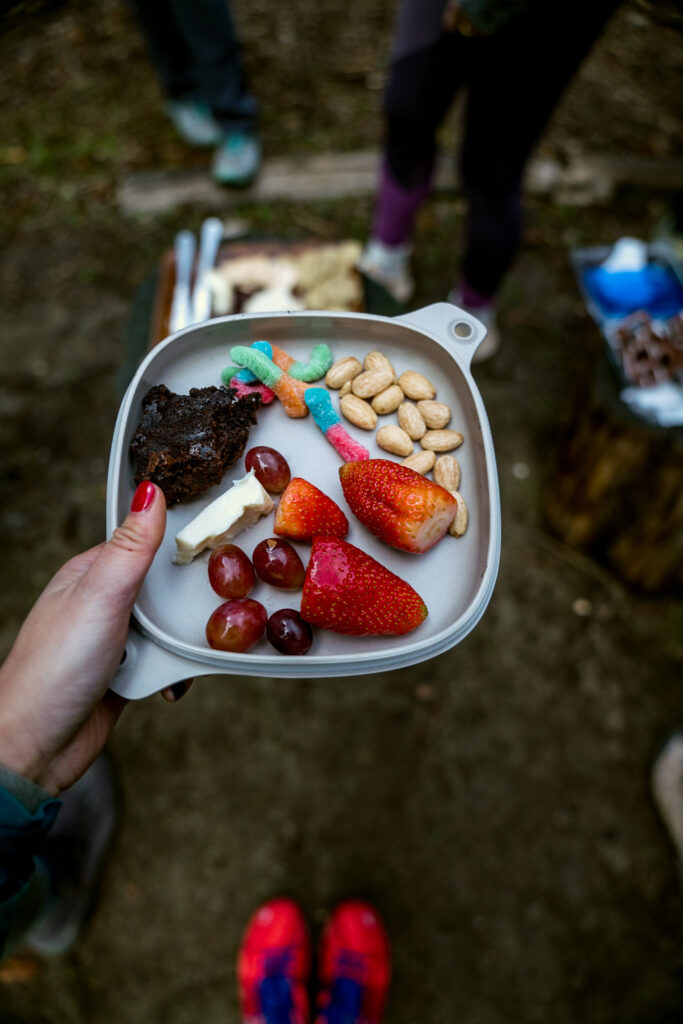 For aesthetics, bring a cute scarf to lay on a flat surface. It also helps protect your food from the dirt. Otherwise, find a flat rock or tree stump. They are equally beautiful. If you have extra room in your pack, the UCO mess kits are awesome for serving and storing food. One splits into two for a plate for you and a friend.
When all is said and done, pack out what you brought in, and leave your spot better than you found it.