#TrashTag Makes a Major Comeback
Original hashtag goes viral, inspiring mass litter cleanup
Back in 2015, UCO launched the UCO #TrashTag Project, a social movement that encouraged the public to clean up litter on trails, parks, beaches and city sidewalks alike. Nearly 4 years later, the #TrashTag Project has made a major comeback, inspiring people around the globe to be accountable for their waste and participate in mass clean ups.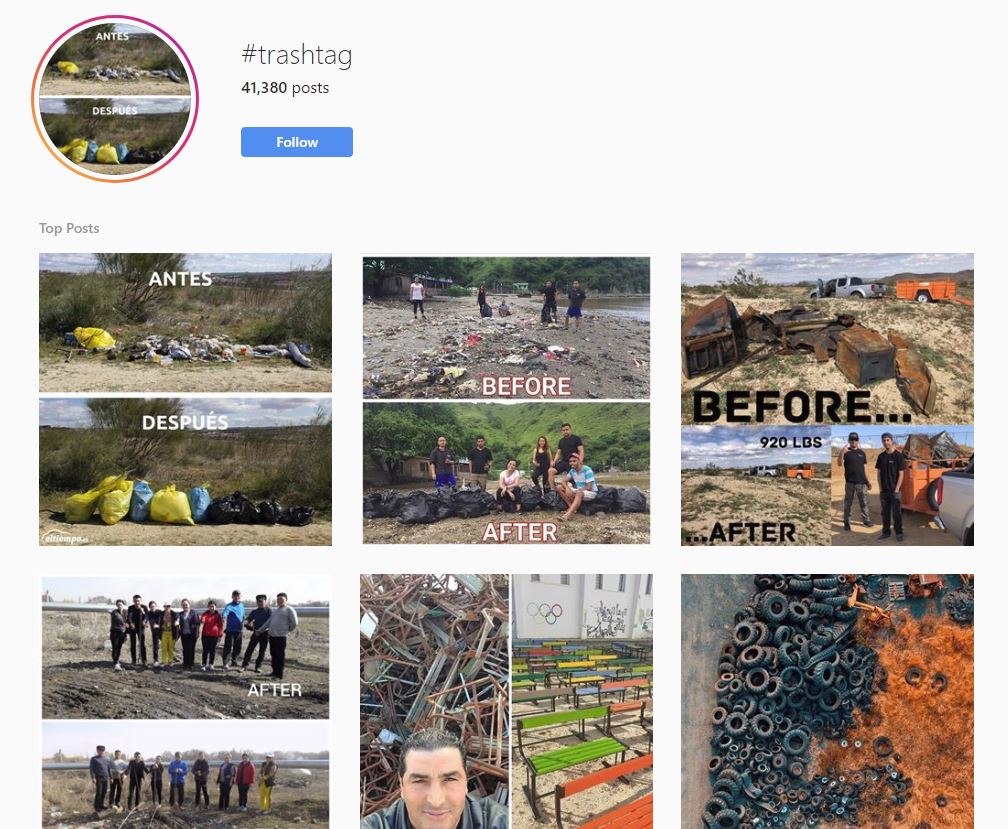 Since just last week, #TrashTag has appeared in over 37.8K Instagram posts all over the world. To date, the movement has been covered by CNN, CBS, Forbes, The Hill and TIME Magazine and more. The social media initiative continues to inspire citizen activists to make a difference on a local level while challenging society's unsustainable addiction to plastics. UCO Gear is proud to have pioneered such an impactful call to action, supporting their mission of connecting people outdoors.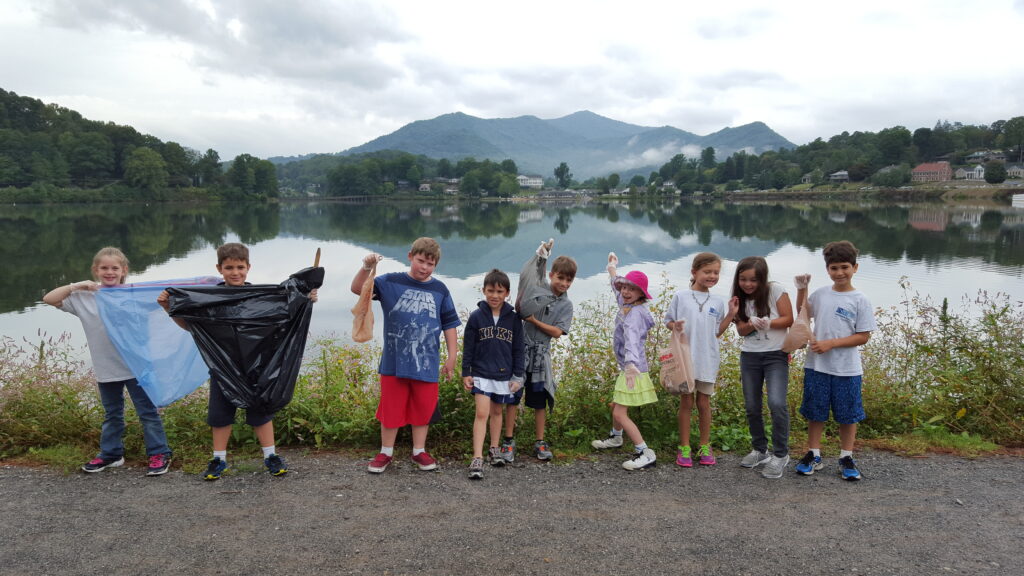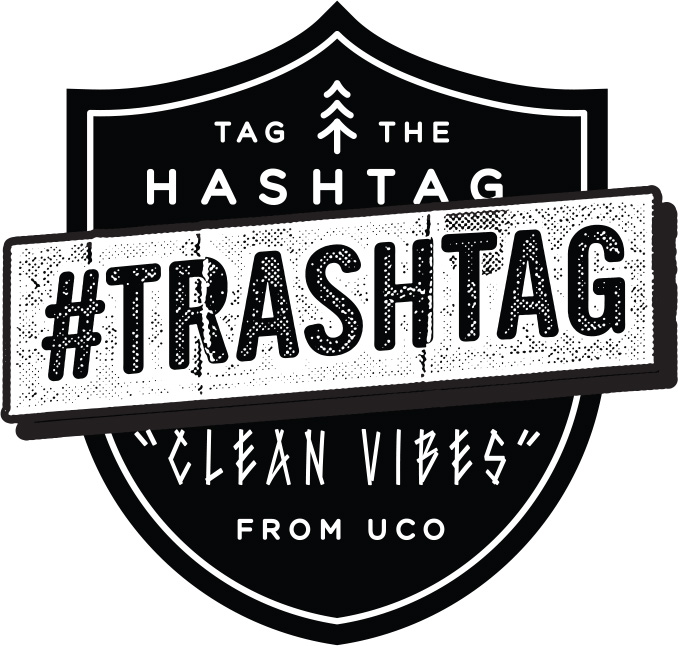 The original #TrashTag project was conceived by UCO ambassador Steven Reinhold, who was haunted by accidentally littering on a road trip. In a fit of environmentalist guilt, he vowed to gather 100 pieces of trash as retribution. He then brought the idea to UCO Gear, who jumped on the opportunity and pledged a collective goal to clean up 10,000 pieces of trash by the following year.
The project gained traction through social media and was given a new life when Byron Román shared a photo of Algerian ecologist (shown below) and activist Drici Tani Younes, urging "bored teens" to take before and after photos of a public area they cleaned up, now known as the #TrashTag Challenge.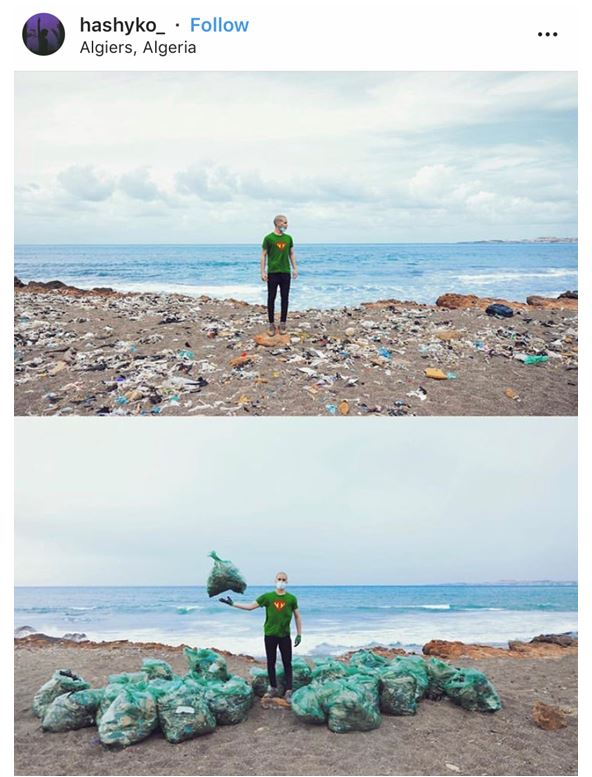 What started as one man's response to a local environmental issue has evolved into a viral conservation crusade. "I'm super stoked to see the #TrashTag Project spread this far," says Steven Reinhold, creator of #TrashTag. "I want to thank Byron for what he's done for the challenge and I definitely want to thank UCO Gear for sponsoring the #TrashTag Project from the beginning. Most importantly, I want to thank everybody out there participating in the challenge. Let's go clean up the planet!"
While many viral challenges quickly fizzle out, #TrashTag has the potential to leave a lasting, positive impact on mother earth. The movement goes beyond simply picking trash—it is motivating communities to reevaluate their dependency on single use plastics, paving the way for more sustainable alternatives.
Organizing a Litter Cleanup
We hope you will consider organizing a litter cleanup in your neighborhood, near your business or as close to your neighborhood or business as possible. Cleanups can be of any size.
For more information about UCO Gear or the #TrashTag Project, contact Dan at [email protected]
About UCO
Since 1971, UCO has been engineering gear that illuminates outdoor experiences. From Stormproof Matches™ to LED headlamps and lanterns, if it lights the way, we've made it. Now, we welcome the newest addition to our family, UCO Ware. Hardworking, easy-to-use utensils and mess kits designed for the modern-day explorer. UCO products make it easy and fun to get after it in the great outdoors. We know how important that is because it's more than just a job to us, it's our lifestyle.